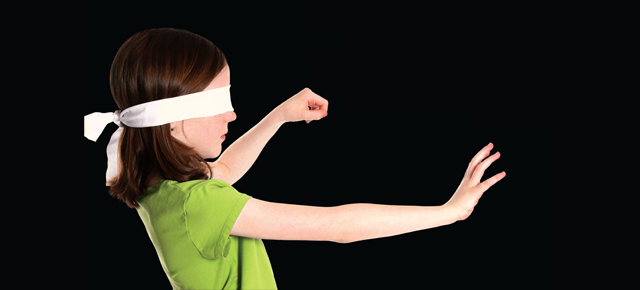 Ask your students: Can you see in the dark?
This is a guest post by Louise Bonneau, a teacher at École Jacques-Ouellette, which is dedicated to the needs of blind or visually impaired students between the ages of 4 and 21.
Several visually impaired students attend their local school. Their successful integration has been a unique and rewarding experience for them, their classmates and their teachers. To ease integration, some teachers choose to educate students about difference, with a focus on respect for their students' differences. Nicola Lemay's film Private Eyes and its accompanying teacher's guide have been used in class to raise awareness about differences.