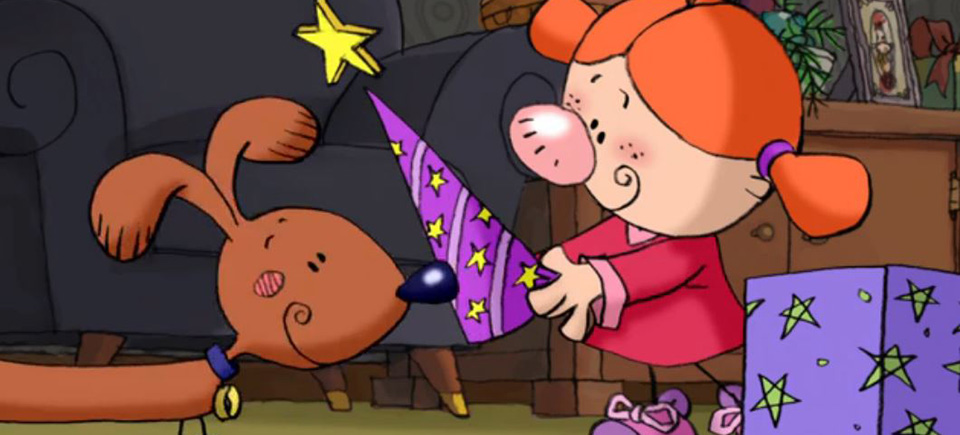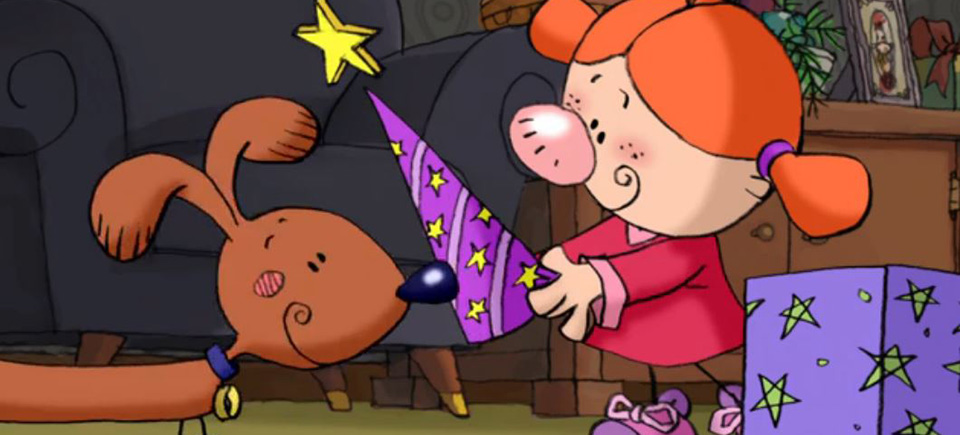 Learning to Give Is a Gift Worth Sharing
Christmas v. consumerism
The holidays are fast approaching, and many of us have already begun to prepare for the festivities by working our way down that daunting list of presents, perhaps feeling that familiar pressure to turn this holiday into a spectacular event. Though for most people Christmas is about spending time with their loved ones (or maybe enjoying a well-deserved vacation in sunnier climes), it's also the time of year when consumerism can rear its ugly head and swallow us whole if we're not careful.
To help you battle the beast of hyperconsumption, we invite you to watch the NFB animated classic Noël Noël, which offers a critical glimpse into the moral and environmental consequences of excessive materialism. In English lit. classes, you can explore the film's fairy tale structure or ask your students to think about the values it conveys, an exercise that would also be well suited to an ethics course.
Noël Noël , Nicola Lemay, provided by the National Film Board of Canada
(Free, in English, ages 14 to 17)
To delve even deeper into the theme of resources wasted in celebrations organized primarily around the exchange of goods, watch The Energy Carol. This animated short takes a page from Dickens' tale and its famous, grumpy protagonist, Ebenezer Scrooge. In addition to analyzing the role of satire and humour as a critical tool, you can explore the environmental impact of our energy-guzzling way of life. Ask students to list some behaviours that lead to waste and have them propose changes that could reduce their energy footprint, at home and in the classroom.
The Energy Carol, Les Drew, provided by the National Film Board of Canada
(Free, in English, for middle school students)
Never too young to change the world
While some of us plunge headlong into an annual frenzy of consumerism, others lack even the most basic necessities of life. Obviously, this unfortunate truth applies year-round, but the holiday season helps shed an especially stark light on these harsh realities. In our eminently individualistic and materialistic society, how do we bring a sense of meaning and humanism back to the year-end festivities? Sharing is one possible answer, and sharing, like most things, is something that must be learned.
Hannah's Story offers an excellent starting point for a talk about the merits of showing compassion towards society's most disadvantaged. Bearing witness to a young girl's remarkable dedication and altruism, the film follows the journey of 11-year-old Hannah, who created a foundation and funded a homeless shelter. Hannah's Story points out the need to educate the heart, cultivate solidarity and recognize the full dignity and value of every person, regardless of their social or economic situation.
Hannah's Story, Juanita Peters, provided by the National Film Board of Canada
(Free, in English, ages 6 to 9 years)
Use the film and the accompanying educator's guide (for the upper elementary grades) to explore the principle­ of living together in harmony, and to motivate your students to take action. Ask them to discuss what they know about homelessness and poverty: Are there disadvantaged people in their community? How do they survive? How did they get to where they are? What could your students do to help them?
You could also watch the animated short To See the World, a superb springboard for discussions about the fundamental rights of children and the gaps and inequities that exist both here and elsewhere. Ask students to propose solutions for each of the problems shown — as the young boy in the film does — through drawing, writing or other creative projects.
To See the World, Francine Desbiens, provided by the National Film Board of Canada
(For higher primary grades)
This film is available for CAMPUS subscribers. Your institution may have already paid for a subscription, click here to check.
To further explore the issues raised in these films, you can organize activities in your school or community that encourage generosity and express solidarity with disadvantaged groups. Ask students which simple actions and concrete initiatives they'd like to take, and ask them to identify which fundamental needs these initiatives would meet.
If you'd like to take the exercise even further, you could implement some of the students' suggestions, or choose to work together on one large-scale project instead, drawing inspiration from the 10 steps listed in the Little Guide to Innovation that accompanies the I Love Potatoes interactive game.
Sharing and compassion as social values
The I Love Potatoes interactive adventure game offers a fun way to engage students and help them develop their social consciences. In the world of the game, potatoes — a metaphor for money — are the currency of the land, and when they suddenly all vanish the inhabitants must find new ways to transform their world, in a sustainable way.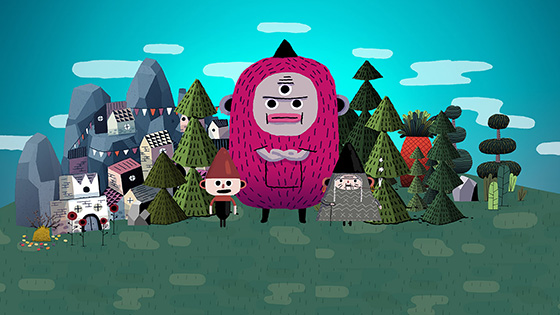 (Free, in English, for computers, tablets and phones, ages 9 to 12)
The game comes with educator's guides for teachers and parents that will help explore strategies for social innovation and sustainable economies. Drawing inspiration from the game and its character Tuberosa, you could also encourage your students to paint a portrait of a person they admire, and then have them explain why they selected this person by citing actions he or she has taken that have created long-lasting change in their community.
To extend this exercise even further, you can explore the related topic of empathy through this blog post.
So, with the holidays right around the corner, let's remember that while believing in the concepts of sharing and compassion is admirable, the real challenge is in finding ways to put these values into practice in our society. And the more people learn to share, the greater an impact it'll have on society as a whole.
Happy holidays!