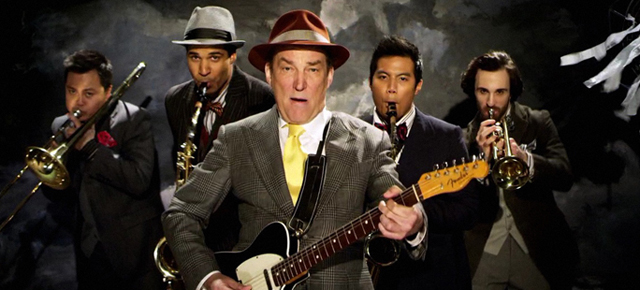 Bravo celebrates the cream of Canada's performing arts crop
Since 2008, the NFB has been producing short film paying tribute to recipients of Governor General's Performing Arts Awards. Founded in 1992, the Awards are Canada's most prestigious honour in the performing arts. Past winners include Bryan Adams, Paul Gross and famously, William Shatner.
This weekend, Bravo presents its coverage of the 20th Anniversary of the Governor General's Performing Arts Awards Gala. The Bravo special, which features this year's winners including Mary Walsh, Des McAnuff, Deepa Mehta, and Rush, is hosted by Matt Wells. See below for schedules, and get in the mood with 4 NFB short films that capture the essence of these Award laureates.
Friday June 1: 10 pm | Saturday June 2: 3 am | Sunday June 3: 8 pm
.  .  .
Imaginary Heroine, Sherry White, provided by the National Film Board of Canada
Mise en Scène, Chelsea McMullan, provided by the National Film Board of Canada
Deepa Mehta, In Profile, Nettie Wild, provided by the National Film Board of Canada
Inner Rush, Christopher Romeike, provided by the National Film Board of Canada