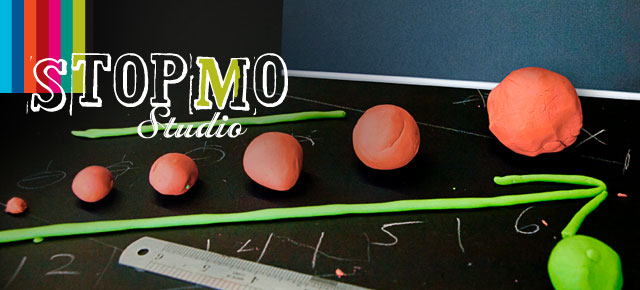 This is a guest post written by Alanna Penney, who teaches grade 7 Modern Art at Macdonald Drive Junior High in St.John's, Newfoundland.
About 4 years ago, I decided to incorporate stop-motion animation into my teaching. I had participated in a teacher inservice where I experienced first hand how to make a stop-motion animation. I was instantly hooked.  It is a technique that I have been exploring with grade 7 Art students ever since.
Through stop-motion animation, I have been able to create unique learning experiences for students. Students in my class not only read and understand visuals, they also use audio, textural, gestural, and spatial modes to create. Students are encouraged to be creative, collaborative, and critical in their learning.
At the beginning, I was concerned that I wouldn't be able to help students through the animation process. In a very short period of time, I learned to not be the expert in the classroom and work together with students to problem solve. I now know stop-motion animation is a wonderful medium to experience constructivist approaches to teaching and learning.
Each year is always a little different as I add, change, and/or delete activities as I get more familiar with the process. In the past, grade 7 students have experienced difficulty understanding how to create the movement with still images. This year I was able to use the NFB's StopMoStudio and focused on the video "How To" tutorial clip, 3 Principals of Animation (Clip 4), to reinforce my teaching and help students visualize the phenomenon of persistence of vision.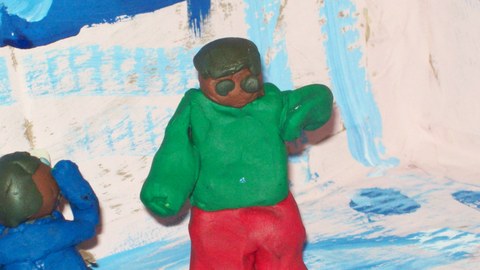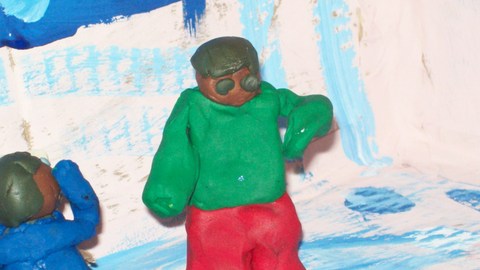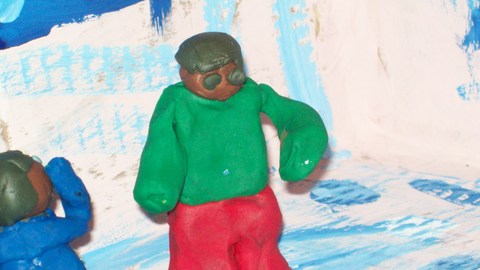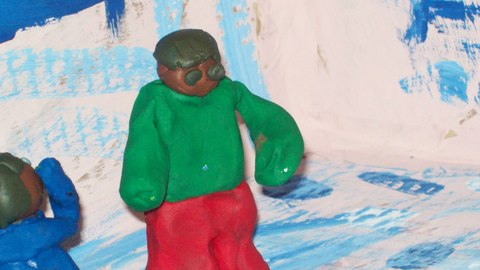 One of the most important stages of stop-motion animation is planning and storyboarding.  I used Lesson 4 – Storyboarding and Storytelling, and its accompanying (Clip 6) to stress how important it is for students to plan their ideas, sets, characters, and plot. For me there were many gems in this lesson. The theme suggestions, examples of storyboards from professional artists, the storyboard template, as well as the storyboard rubric, are just a few.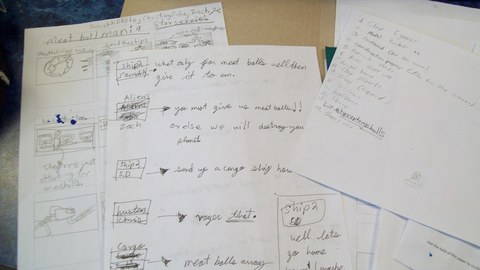 The StopMoStudio online workshop – offering educators a full suite of video tutorials and accompanying lessons and resources – have made it very straightforward for teachers to take the creative leap and incorporate stop-motion animation in their classrooms. As a teacher that has incorporated basic stop-motion animation techniques in art class, the StopMoStudio Workshops are also useful and inspiring. The Educator's Strategy Guide has numerous ideas for cross-curricular collaborations. I am really looking forward to starting stop-motion in the Fall to enhance my teaching and intend to keep it in the curriculum.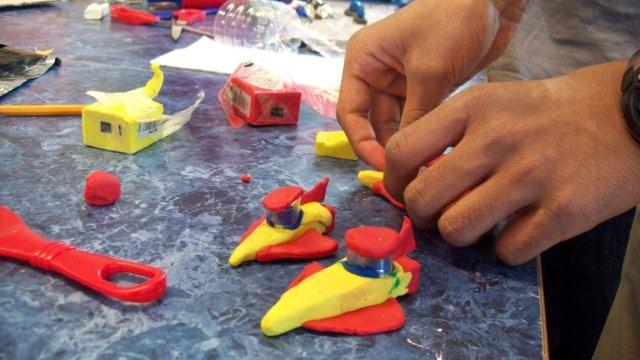 Some of the Newfoundland & Labrador Intermediate Art Key Stage Curriculum Outcomes achieved:
1.3.2 Assess and utilize the properties of various art media and their ability to convey messages and meaning.
1.3.6 Demonstrate increasing complexity in art skills and techniques.
2.3.5 Work interactively, cooperatively, and collaboratively.
7.3.3 Evaluate and use various media and technological process for their sensory qualities and ability to convey messages and meaning.
______________________________________________
Educators, to show NFB films or NFB Interactive projects that are online to your students, you require a subscription to CAMPUS. Your ministry of education or school board may have already purchased a subscription; to check and see if they have or to inquire about purchasing a subscription for you or your school, contact us. A subscription to CAMPUS ensures that you have the public performance rights to share content from NFB.ca with an audience, including your students.