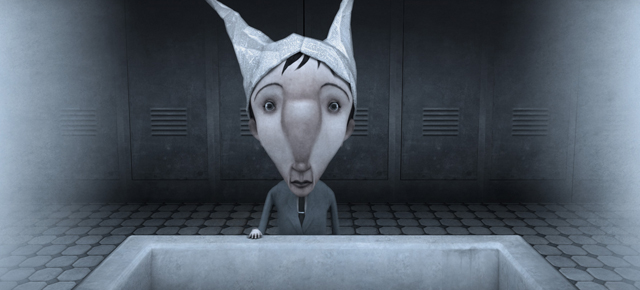 Annecy 2012: 2 Winners and a Nominee
* This post is a translation. Read the original here.
The Annecy International Animated Film Festival is the oldest and biggest event of its kind. Bringing together film professionals from around the world, it represents the crème de la crème of international animation. So it's always with great pride — and a certain amount of nail biting — that the NFB's filmmakers and production teams head off to Annecy each year to present their latest works. This year, the official selection of close to 50 short films included four from the NFB: Here and the Great Elsewhere by Michèle Lemieux, Bydlo by Patrick Bouchard, Edmond Was a Donkey by Franck Dion and Kali the Little Vampire by Regina Pessoa.
And with Annecy now over for another year, the NFB is bringing home 2 awards and one nomination.
Special Jury Award for Edmond Was a Donkey
I was fortunate enough to meet well-known French animator Franck Dion when he came through Montreal last winter. At the time, he was wrapping up postproduction on his most recent film, Edmond Was a Donkey, in the NFB studios.
Co-produced by the NFB, French studio Papy 3D and the ARTE television network, it's a charming animated short that's big on charm, and I'm not the only one to have fallen for it. Edmond Was a Donkey left Annecy with a Special Jury Award in the Short Film category.