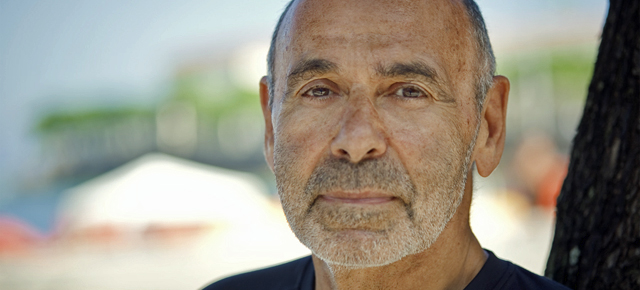 Honouring the Memory of Former NFB Commissioner Jacques Bensimon
Jacques Bensimon, former NFB Government Commissioner, director, producer, and scriptwriter passed away yesterday at the age of 69. He headed the NFB from 2001-2006 after a stint as president of Adajove Communications.
"Jacques was my mentor, my colleague and my friend," said current NFB commissioner Tom Perlmutter.
He was passionate, intense and whole-heartedly devoted to filmmakers and filmmaking. He came back to the NFB as its head out of a sense of obligation for an institution, which he felt was absolutely vital for the future of filmmaking in Canada. He told me that the NFB had been there for him as young, immigrant filmmaker from Morocco. It allowed him to create works exploring his Moroccan roots; works that are now a vital part of our heritage that could not have been done anywhere but at the NFB. He wanted to make sure that same opportunity was there for new creators and new forms of creation. Under his leadership he pushed the NFB to change and modernize. It was not an easy task, but his work laid the foundations for a new, emergent NFB that opened its doors to a new generation of talent and innovation. This is a grievous loss to the industry and to filmmakers.
Previously, Mr. Bensimon was Vice-President of The Banff Television. From 1986-2000, he was the Director General of TFO, the French arm of TVOntario and it was under his management that the broadcaster was cited by the Government of Quebec for its exceptional contributions to the French language community of North America.
From 1967-1987 as an employee of the NFB he worked on several productions as a producer, director, writer and editor. Among his duties, he was responsible for a film production unit in Africa for a project for the United Nations and ACDI. From 1981-1986 he was chair of the NFB's French programming committee as well as director of international programming.
In 2005, Jacques Bensimon received an Order of Canada for his body of work and contribution to film in this country. In 1998, he was named as one of France's Chevalier de l'Ordre des Arts et des Lettres by the French Government and received an Honorary Doctorate in Letters from Toronto's York University.
Born in Morocco, Jacques Bensimon was raised in Montreal. He completed his film studies in New York City. Funeral services will be held today in Montreal. In lieu of flowers, donations can be made to The Segal Cancer Centre, c/o The Jewish General Hospital Foundation, 514-340-8251.
Celebrate Bensimon's memory with these 2 films available on NFB.ca. The first is a short documentary in which past NFB commissioners reflect on the particularities of the office, while the second is a film Bensimon directed about the difficult aftermath of the earthquake that nearly totally destroyed the Moroccan city of Agadir, in 1960.
The Commissioners, Philippe Baylaucq, provided by the National Film Board of Canada
Once … Agadir, Jacques Bensimon, provided by the National Film Board of Canada