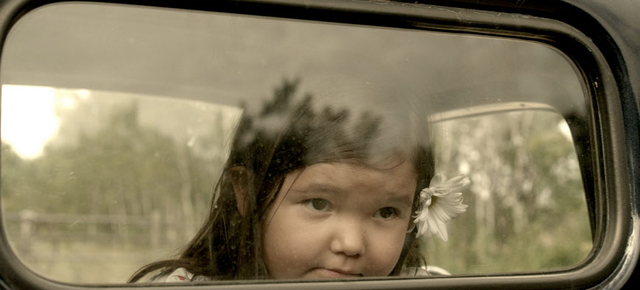 We Were Children: 2 Residential School Survivors Share Story in Powerful New Film
The following is a guest post from Lisa Meeches, executive producer of We Were Children. The film had its world premiere at the Vancouver International Film Festival (VIFF) in October 2012, and aired on APTN on March 19, 2013.
You can purchase or rent a digital copy of We Were Children from our website.

***
We Were Children, Tim Wolochatiuk, provided by the National Film Board of Canada
For over 130 years, Canada's First Nations children were legally required to attend government-funded residential schools run by various orders of the Christian faith. The schools were part of a wider program designed to integrate the Aboriginal population into the dominant culture and, in essence, to "kill the Indian in the child."
At their peak in the 1950s there were 80 Indian residential schools across the country. It was in these institutions that over 150,000 Aboriginal, Métis and Inuit children, some as young as 2 years old, were stripped of their families, their language, their culture and even their humanity. My own father and sister attended residential schools. They wrestled with the reality of that experience all their lives, and died before they could share the truth with others.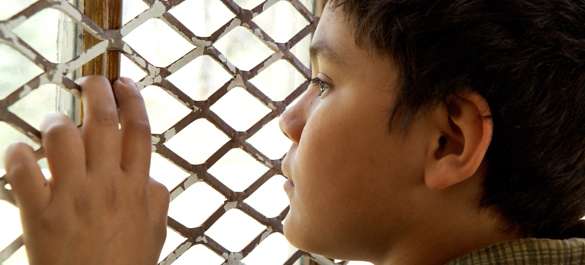 I have listened to hundreds of testimonies in my lifetime, especially in recent years. When I discovered that my father and sister were survivors, many things about our life together suddenly made sense, and I found myself on a journey of healing and forgiveness of my own. The sense of loss was overwhelming, and out of it came the realization that no matter how hard I tried—how hard any of us tried—time was not on our side. Survivors were slipping silently away, and with each truth untold a vital piece of our history was lost. There had to be a way to reach more people, and reach them faster. It was then that I met filmmaker Tim Wolochatiuk. And I knew he would be the one to tell this story.
We Were Children is the testimony of 2 survivors: Lyna Hart and Glen Anaquod
In 1958, Lyna was taken from her family to a school in central Manitoba, while Glen, who was orphaned, entered a school in Saskatchewan, part of 7 generations of children who were betrayed, broken and abandoned. The impact is with us still, in shattered families, addiction, violence and suicide. For many survivors and their relatives the pain is still too much to bear, and until recently there has been little opportunity, or interest, in reviving deeply buried memories.
But things are changing. Those responsible for the residential school system are apologizing to First Nations people for the unimaginable pain and suffering inflicted and are reaching out in the spirit of humility, respect and reconciliation. Awareness is growing, supports are in place for those who wish to share their experiences and the shadow of ignorance has begun to lift.
But more than ignorance, it was silence that was the schools' true strength. And the silence, as Glen has told us, was deafening. One by one, however, survivors are finding their voice, we are finding ours, and the silence is being broken.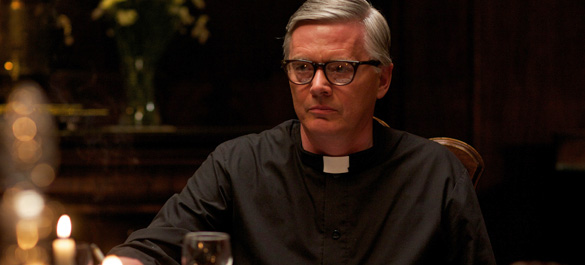 As overwhelming as it is to fully absorb this chapter in our history, we must not despair—Lyna and Glen would be the first to say so. Because if in hearing the truth we retreat into our sorrow and our shame, we miss a crucial opportunity to ensure that the horror of the past is not repeated.
Glen Anaquod died on May 31, 2011, shortly after principal photography on We Were Children began. In offering his testimony he has given us the greatest of gifts: his voice. A voice silenced for decades by force and by fear now emerges, powerful and clear, preserved for generations to come. We Were Children is dedicated to his memory and his profound wish that no child would ever again experience the terror, torture and loss that he, Lyna and thousands of others endured.
We Were Children is a challenging film, and it's okay to cry when you watch it. I did. It's never easy to acknowledge darkness, to step up and face it head on. But in facing it together, we will find the way forward on a journey that will strengthen all of us.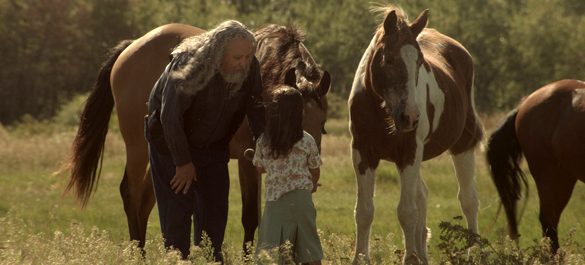 So, where do we go from here?
Acknowledge the reality of residential schools, their impact on society and their place in Canadian history. Building awareness builds understanding, which in turn moves us toward true reconciliation and healing in our lives, our families and our communities.
Make a commitment to support or initiate efforts to commemorate the residential school experience, to record its history and to promote healing.
Take action. Talk about residential schools with your friends, families and co-workers and connect with resources like the ones listed below.
Take time to explore these websites to find out more about residential schools in Canada and their ongoing impact, and share what you've learned with others. Together we will lift our voices for change, healing and hope—for us, but most importantly, for our children.
"This didn't have to happen. And hopefully it never will again." – Glen Anaquod
*     *     *
Online Resources
Government of Canada
Indian Residential Schools Settlement Agreement
Click here to read the Indian Residential Schools Settlement Agreement fact sheet from Aboriginal Affairs and Northern Development Canada.
The Truth and Reconciliation Commission of Canada has a mandate to learn the truth about what happened in the residential schools and to inform all Canadians about that truth. The Commission will document what happened based on records held by those who operated and funded the schools, testimony from officials of the institutions that operated the schools, and experiences reported by survivors, their families, communities and anyone personally affected by the residential school experience and its subsequent impacts.
The Commission hopes to guide and inspire First Nations, Inuit and Métis peoples and Canadians in a process of truth and healing leading toward reconciliation and renewed relationships based on mutual understanding and respect.
Health and Well-being
The Indian Residential Schools Resolution Support Program (Health Canada) provides mental health and emotional support services to former Indian Residential School students and their families before, during and after their participation in Settlement Agreement processes, including the Common Experience Payments and the Independent Assessment Process, and those participating in Truth and Reconciliation Commission events and Commemoration activities.
Click here to view a list of Indian Residential Schools Resolution Health Support Program Regional Offices.
Raising Awareness
The Legacy of Hope Foundation is a national Aboriginal charitable organization whose purposes are to educate, raise awareness and understanding of the legacy of residential schools, including the effects and intergenerational impacts on First Nations, Métis and Inuit peoples, and to support the ongoing healing process of Residential School Survivors. Fulfilling this mandate contributes toward reconciliation among generations of Aboriginal peoples, and between Aboriginal and non-Aboriginal people in Canada.
The Native Women's Association of Canada (NWAC) is founded on the collective goal to enhance, promote and foster the social, economic, cultural and political well-being of First Nations and Métis women within First Nation, Métis and Canadian societies. As a national organization representing Aboriginal women since 1974, NWAC's mandate is to achieve equality for all Aboriginal women in Canada.
Churches
The Anglican Church of Canada's Parish Action Kit is for those seeking to take positive steps toward reconciliation in their communities.
Information about the apology on residential schools by the Catholic Church and apologies by Catholic organizations in Canada.
In the past 20 years, the United Church has begun a directed, prayerful and concerted effort to become more informed about and responsive to the harmful effects of the residential school policy.
The Presbyterian Church of Canada
The Presbyterian Church provides a history of its involvement with residential schools and its journey toward reconciliation, including information related to funding of initiatives designed to promote reconciliation and healing in communities.
*     *     *
Interested in hosting a screening of We Were Children? Contact us! (All community and school screenings will begin in Spring 2013.)