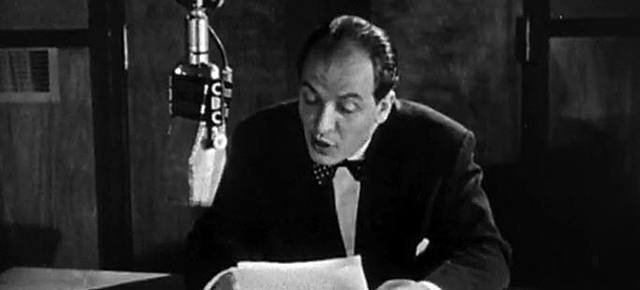 World Radio Day | Our Beloved CBC Circa 1949
In this wonderfully vintage doc, which hails back to a time when people still dressed nice for radio, host John Fisher (a.k.a. Mr. Canada), offers a review of all things CBC. The year is 1949. The CBC is 9 years old. Television is still but a twinkle in Canada's public broadcaster's eye.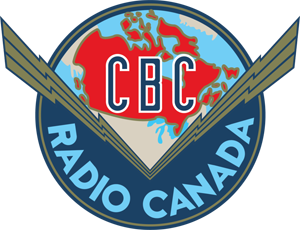 In the course of 17 minutes, Fisher explores various aspects of the CBC, that great "builder of national unity". Aside from highlighting issues of reach, staff and engineering, the film emphasizes the CBC's role as coast-to-coast provider of everything from "boogie-woogies to symphonies (…) and soap-operas to headlines."
What follows is a highly entertaining  – if nostalgia-tinged – sampler of radio programming available at the time. Serious programs (sermons, forums and academic lessons) as well as "not-so-serious" programs are introduced, and we get to enjoy a short snippet from each.
Unsurprisingly, the not-so-serious section is where all the fun stuff is. There are radio dramas, jigs (courtesy of Don Messer's Islanders), The Happy Gang, traditional Canadian music, Charles Trenet singing "Le soleil a rendez-vous avec la lune" and even half a minute of rollicking piano boogie, by none other than a very smiley Oscar Peterson.
Canada Calling, David A. Smith, provided by the National Film Board of Canada