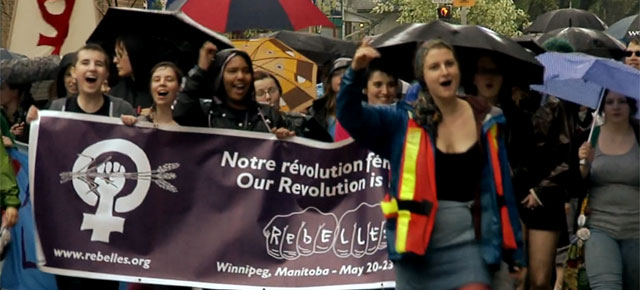 International Women's Day: A World in which Women Matter
The following is a guest post from Ravida Din, Director General of English Program. Prior to holding her current position, Ravida worked as both a producer and executive producer at the NFB since 2007. During this time, she produced Pink Ribbons, Inc., The Boxing Girls of Kabul, Payback and Up the Yangtze in co-production with EyeSteelFilm. Earlier in her career, Din also worked as project manager for the Canadian Council for Multicultural and Intercultural Education and as the Executive Director of the National Organization of Immigrant and Visible Minority Women.
***

I will never forget the impact, personal and political, when almost twenty years ago, I encountered an exceptional body of work at the NFB. These were the feminist films produced primarily out of the renowned Studio D and they would become an integral part of my work in the women's movement. Many of the films were ground breaking in that they provided us with a vision of what a society dedicated to justice could be.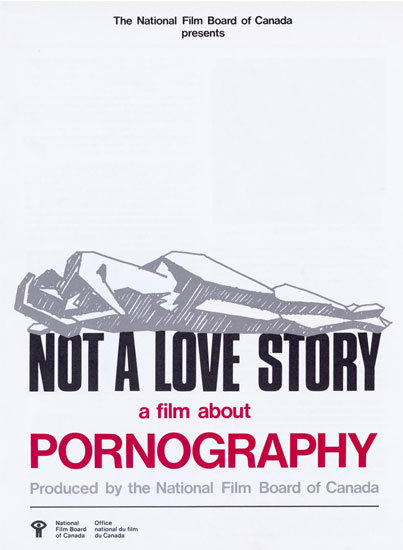 We became radicalized by our experiences of watching films such as Not a Love Story or Sisters in the Struggle and through debates that ensued as we discussed the power of media to transform our consciousness. How well we understood the importance of work borne out of women's experiences and told from a woman-centered perspective. And how well we understood the rage, the risk and the dizzying joy we felt as political solidarity was formed out of a common hatred of injustice.
Today, the power of feminist filmmaking to capture the spirit of social change movements erupting around us takes on an urgency. We must ensure that all of our stories contain explicit theories of gender and that the lived realities of women and girls are never missing from our popular consciousness. Feminism transformed the world. Yet for all its shattering changes, in today's culture, the history of feminism and its' achievements is little known outside the world of academic specialists.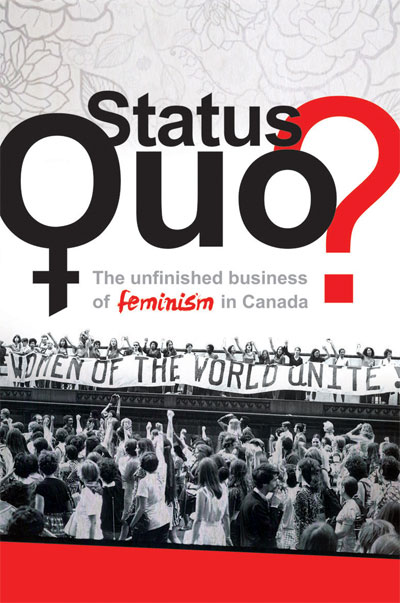 Karen Cho's film, Status Quo: the unfinished business of feminism, reminds us of our history and the urgent task of achieving equality in every sphere of our lives. On this International Women's Day, let's turn to the distinguished body of work by feminist filmmakers and be reminded that our feminist practice, while it remains at the margins, has the power to transform, disturb and disrupt. Our stories are what make our lived experiences coherent to us: they give us reference points, they give us tools to become visually literate, a point at which we can weave ourselves into the matrix of imagination and an anchoring point from which our world and our lives make sense. The art that we create – in every shape and form must be anchored in an explicit theory of gender that recognizes the significance of imperialism, racism, class inequalities and sexual orientation in shaping our experiences. And if this feels too heavy for you, let me express it another way: the art that we create will reflect our lives when we consider humanity in all of its complexity and we do it with a moral consistency, passion, rage, beauty and reason.
Happy International Women's Day.