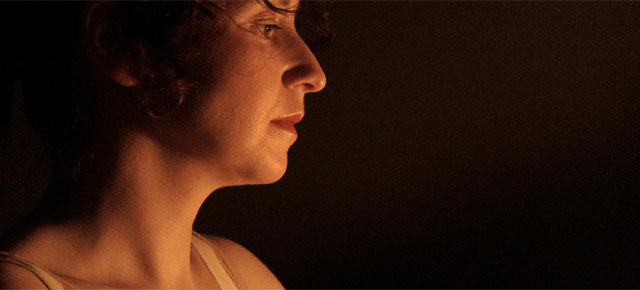 Hard Light now available for download
This week, the film Hard Light, based on Michael Crummey's book of the same name, was released on NFB.ca as a digital download.
Michael Crummey, for those who might not know, is a Canadian author who grew up in Labrador and now lives in St. Johns. He writes both poetry and prose and in 1994 became the first winner of the Bronwen Wallace Memorial Award for young, unpublished writers. Since then, he's published 11 books and contributed to an anthology of poetry from Atlantic Canada.
Hard Light is a collection of poems that was released in 1998. It features a retelling of stories from the fishing community of Conception Bay, Newfoundland… stories that are half a century old. Last year, filmmaker Justin Simms turned the book into a film, with a selection of the stories and poems being turned into beautiful, thoughtful vignettes.
My personal favourite  is one called Bread. It's a touching story about the simple notion that two people should never say the words "I love you" until they've consumed a bag of flour together:
The poems and stories that make up Hard Light are about cultural change and relationships, and Crummey is such a talented writer that it's easy to get lost in their beauty. And even though they depict a life far from the the reality that most of us live today, there's still an overwhelming resonance, and relevance, in these tales.
If you enjoyed this clip as much as I did, you can either rent or download the film in its entirety from the NFB.ca digital store.
And if this was your first exposure to Michael Crummey, you'll be thrilled to know that his latest book, Under the Keel, was just published by the House of Anansi this month.