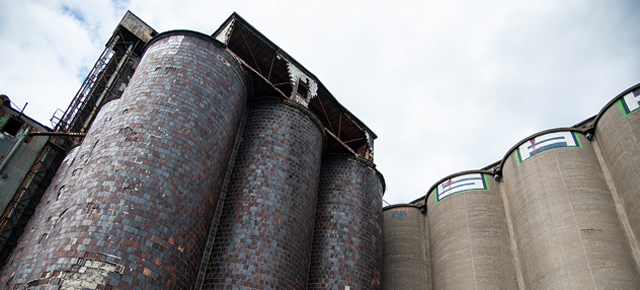 Hyperlocal Competition: Picking A Winner
* This is a guest post from NFB Interactive producer Jennifer Moss.
Well, we've done it. We've managed to create 5 interactive stories in 6 weeks, and we're all still speaking to each other. It's been a monumental task of creative and administrative cooperation at both the CBC and the NFB, and we're nearing the finish line. All that remains is to select the winning entry from the hundreds of stories about local change that we received from across the country—and to transform that story into an interactive experience that will sit alongside the works of Joseph Boyden, Miriam Toews, Will Ferguson, Heather O'Neill and Lisa Moore.
Five down, one to go.
So first, we needed to select a winner; it wasn't an easy proposition. The quality of entries was exceptionally high and each of the 37 finalists had merit. NFB interactive designer Jeremy Mendes (Bear 71) was on the Hyperlocal jury, along with the CBC's Ian Hanomansing and writer Lisa Moore. The judges each put forward their top picks and then they duked it out over the phone. I caught up with Jeremy while he was combing through the various entries. I asked him to describe his selection process:
<iframe src="http://www.nfb.ca/film/hyperlocal_website/clip/hyperlocal_website_clip_7/embed/player" width="516″ height="320″ ></iframe>
In relatively short order, the jury arrived at a decision. The winning entry is: In the Shadow of the Canada Malting Silos, by Melissa Bull. The judges were moved by this subtle story about changes in the Montreal neighbourhood of Saint-Henri. Bull grew up there, and recalls the rough-edged beauty of her childhood haunts, the empty lots full of wildflowers that "burst sunny and redolent over the stink of tar," the raucous neighbours and the dilapidated Canada Malting Silos that towered over everything.
For Bull, the silos represented a place of quiet reflection, where the natural and industrial landscape merged. Looking back, she cannot imagine Saint-Henri without the Canada Malting Silos. To her, they are inseparable from her childhood. So, when a flyer arrived in her mailbox stating that the silos were slated to make way for condos, she felt moved to write about the place before it disappears.
In the Shadow of the Canada Malting Silos is a simple and personal story. Its writing style has a quiet elegance to it, and it incorporates a wealth of interesting visual elements suggesting urban/suburban decay: hot tar, weedy backyards and the rusty but still impressive silos themselves.
There is plenty of potential here for an interactive project. When I met up with Hyperlocal co-creator Sean Embury of Fulscrn to discuss some possible interactive approaches, he brought in some great images of the malting silos that he found online.
<iframe src="http://www.nfb.ca/film/hyperlocal_website/clip/hyperlocal_website_clip_8/embed/player" width="516″ height="320″ ></iframe>
Eventually, we ended up with a great concept that we think is going to do justice to the silos, and to Bull's writing. The final product will become part of the NFB's Hyperlocal website, hyperlocal.nfb.ca, and will also be featured on the CBC Books Canada Writes Hyperlocal site, hyperlocal.cbc.ca.
Congratulations to Melissa Bull for a great story—it has been a privilege to work on the interactive component.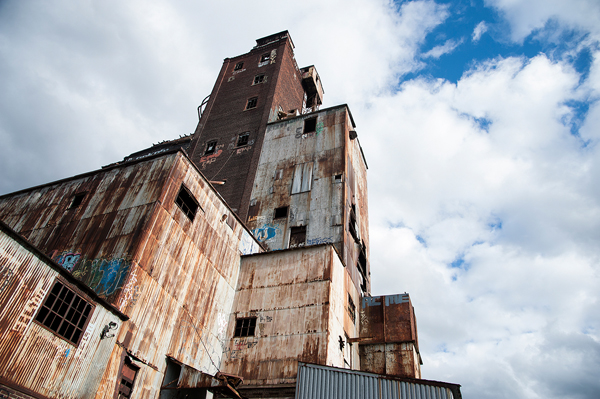 Experience In the Shadow of the Canada Malting Silos, on NFB/Interactive