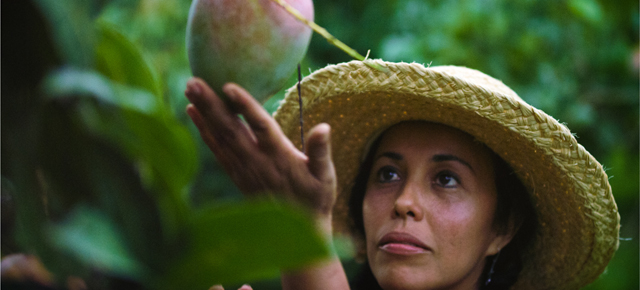 Watch Docs About Rare Fruits, Horse Racing and Prostitution Laws in Libraries This Fall
The NFB Film Club is presenting quite a lineup for film fans in fall 2013—a varied offering of short films and features, including plenty of new releases.
You will be captivated by Oscar-nominated director Sarah Polley's highly acclaimed Stories We Tell, which explores the secrets of a family of storytellers. This is a remarkable and inspired film that may well serve to reinvent the personal documentary.
Stories We Tell (Trailer), Sarah Polley, provided by the National Film Board of Canada
Fall also brings The Fruit Hunters, a fascinating cinematic odyssey into the worlds of exotic fruit and business. Also fresh out of the starting gate is Secretariat's Jockey, Ron Turcotte, which tells the story of the legendary Acadian jockey who rode one of the greatest horses of all time.
The Fruit Hunters (Trailer), Yung Chang, provided by the National Film Board of Canada
Secretariat's Jockey – Ron Turcotte (Trailer), Phil Comeau, provided by the National Film Board of Canada
The NFB Film Club is highlighting a number of other films this fall as well. Director Alanis Obomsawin's latest, The People of the Kattawapiskak River, looks into the causes of the housing crisis that rocked a northern Cree community in 2011, while Buying Sex challenges us to reconsider our attitudes towards "the world's oldest profession."