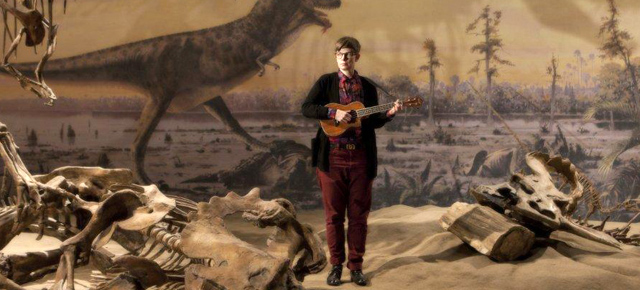 Sneak a Peek at Rae Spoon's My Prairie Home
We're releasing a documentary-musical about transgender musician and author Rae Spoon this fall and we have a wee excerpt to share with you. The film, titled My Prairie Home, is a portrait of Rae Spoon's queer and musical coming of age, set under the Canadian Prairie's famously big sky.
The clip (below) is both an actual sequence from the film and a new song off Spoon's upcoming album, also titled My Prairie Home. (The album, which features the film's score and soundtrack, will be released 13 August 2013.)
My Prairie Home Music Sequence (I Will Be a Wall), Chelsea McMullan, provided by the National Film Board of Canada
Directed by Chelsea McMullan, the filmmaker behind many Rae Spoon videos, My Prairie Home guides us on the long and winding road of Spoon's life. The film takes us through Spoon's childhood, growing up queer in an evangelical Christian family, and follows the artist as they travel by Greyhound bus across the Prairies. Moving from the Tyrell Dinosaur Museum in Drumheller, to a bar in Regina and a performance in Winnipeg, it reveals Spoon's inspiring process of building a life of their own – as a trans person and as a musician.
Having started out as a country artist and later adding experimental and electronic elements into their music, Rae Spoon has released 7 solo albums and 3 collaborative albums over the past 10 years. They have toured extensively in Canada as well as internationally (Europe, the USA and Australia). Spoon has been nominated for the Polaris Music Prize, CBC Radio 3 Bucky Awards, and the Galaxy Rising Star Award.