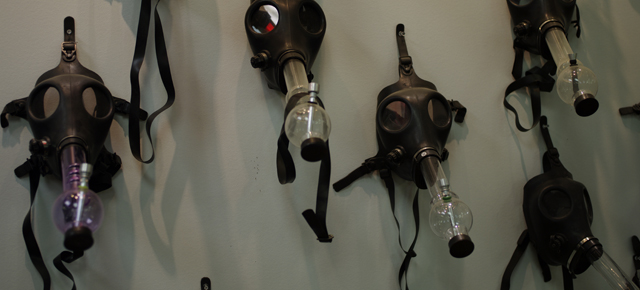 Round 2: Fort McMoney is back and better than ever
The acclaimed interactive documentary game Fort McMoney has been perfected just in time for the launch of Round 2, and the user experience is better than ever. In this interactive digital story, viewsers (no, that's not a typo!) can take the fate of the world's largest energy project into their own hands as they make hypothetical choices about the community, economics, industry, and politics of Fort McMurray, Alberta. Share your vision and convince others that your way is the best way!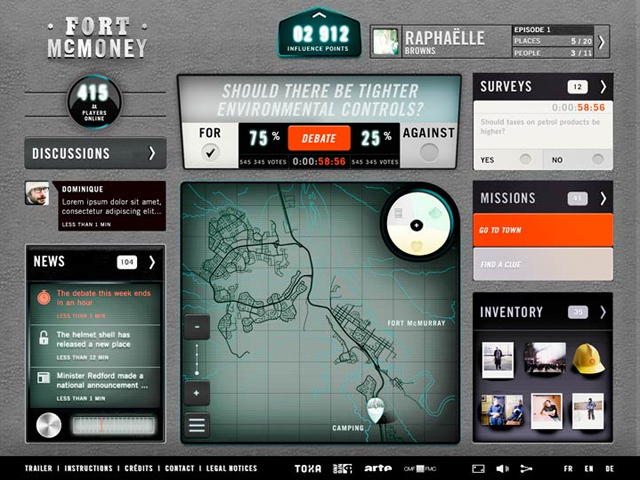 Creator David Dufresne reveals 11 new Fort McMoney features
Round 2 of the game is bolstered by a number of improvements in user interface and accessibility. You'll now have an encrypted password, be able to attach an avatar to your profile, and enjoy increased login accessibility and stability plus a revised game manual. You'll be able to live chat with other players and game masters; top comments will be published and now comments can be filtered by their author. There will be six surprise time-based missions and you'll have an increased arsenal of options at your disposal, including a radio in your dashboard. You'll also be getting regular email alerts about referendums and debates, so you can stay on top of other players.
Sounds like you've got everything you need to convince players that your way is the best way. What's in store for Fort McMoney with you at the helm?
Neil Young calls Fort McMoney "really cool"!
In recent weeks, Canadian rock legend Neil Young has drawn the spotlight for his outspoken objections to oilsands projects in Canada and abroad. Young's most recent tour has raised more than $500,000 to help the Athabasca Chipewyan band pay for legal fees to protect its traditional land north of Fort McMurray. Recently, Young recommended Fort McMoney to his Facebook followers, saying it was a "really cool project from the National Film Board Of Canada who have been producing great films for decades." Thanks, Mr. Young! We think you're really cool, too.

Fort McMoney: Round 1 recap
Launched with the help of our partners at TOXA and ARTE, Fort McMoney first went live in November 2013, attracting more than 350,000 visits (more than triple the real-life population of Fort McMurray, including its residents and transient workers). Here's how much the hypothetical city has changed over the course of the game so far:
Before: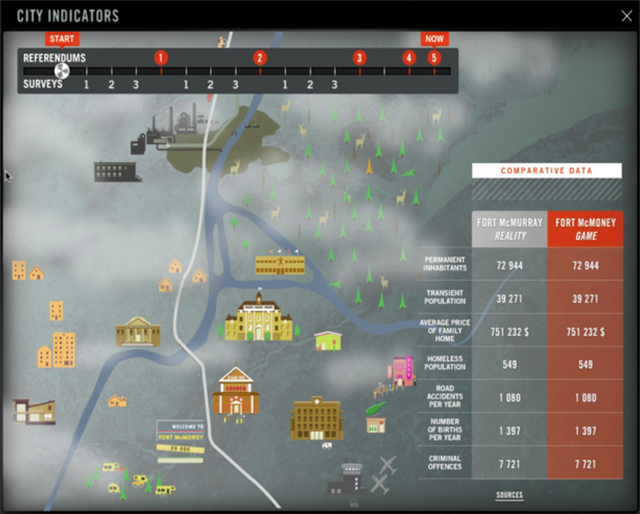 After: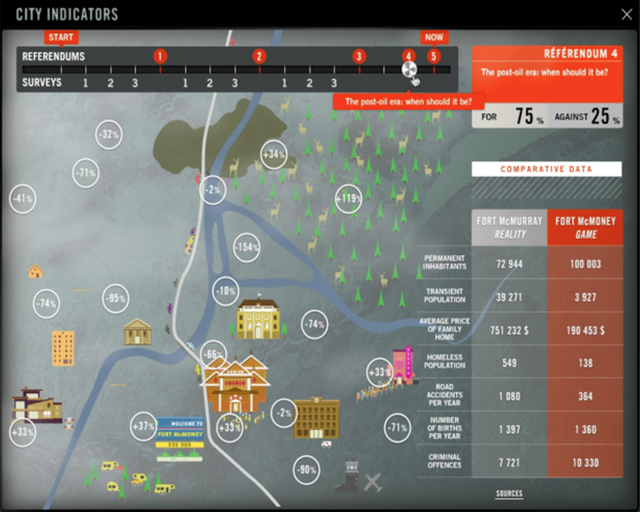 Take charge of Fort McMoney and make your vision triumph today
If you want to join the debate, visit Fort McMoney today. The future is in your hands!