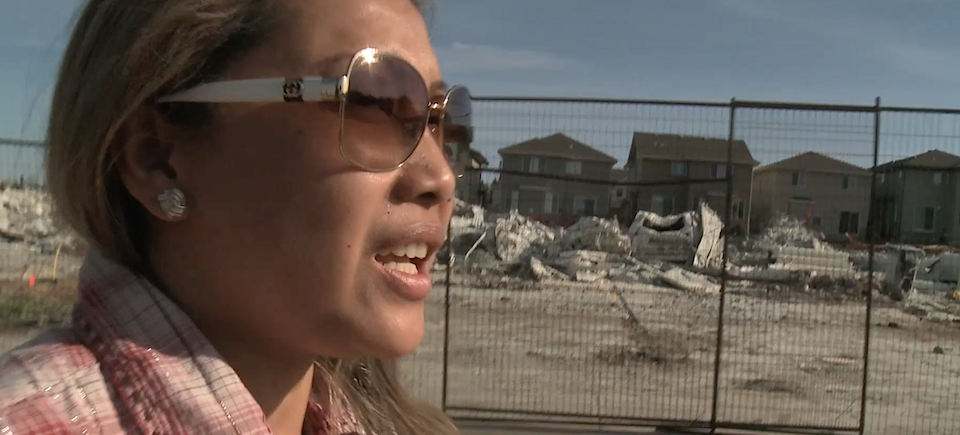 Ash & Oil: Julia Ivanova's Short on Post-fire Fort McMurray
The creative short form documentary is enjoying a global renaissance, due in large part to its popularity and accessibility on web platforms. Two key platforms that have opened up opportunity and visibility for signature short-form work are OpDocs, at The New York Times, and The Guardian. In both cases news organizations have created highly curated platforms that are mandated to commission short docs from leading independent filmmakers from around the world.
More recently Field of Vision — helmed by Oscar winner Laura Poitras, former Hot Docs programmer Charlotte Cook and independent filmmaker AJ Shnack — and The New Yorker have followed suit, launching their own online initiatives to curate and commission original short doc work.
Ash & Oil: Fort McMurray After the Fire is the NFB's first collaboration with the Guardian's short documentary platform, launched in 2014 under the direction of Charlie Philips, former Deputy Director at the Sheffield Doc/Fest. The 9-minute short is directed by Vancouver-based filmmaker Julia Ivanova, who recently put the finishing touches on Limit is the Sky, a soon-to-be-released feature documentary about young people lured to Fort McMurray by its booming oil and gas sector.
"It was a question of the right timing," says Michelle van Beusekom, Executive Director of the NFBs English Program. "I'd been in touch with Charlie Phillips for some time, looking for opportunities to work with the Guardian on short-form work. Then the fire happened, and Fort McMurray was suddenly thrust into the international spotlight. Charlie approached me, asking if I knew a director who might make a short doc on the subject. I put him in touch with our North West Studio, where Bonnie Thompson was producing Julia's feature doc, and things fell into place from there."
Back in 2013, when Ivanova began work on Limit is the Sky, Canada's oil patch was still booming and Fort McMurray was its red hot hub, attracting thousands of newcomers each year, young people from across Canada and around the globe drawn by the prospect of high-paying work in the oil sands. Her intent was to explore the town's unique frontier culture through the eyes of these young strivers and dreamers.
Much has changed since Ivanova started filming the feature. The local economy has been battered by a sharp and prolonged drop in oil prices — and then this spring the region was ravaged by one of the worst natural disasters in Canadian history, an uncontrollable forest fire that swept through vast sections of town, forcing the evacuation of 88,000 residents and leaving an eerie scorched landscape in its wake.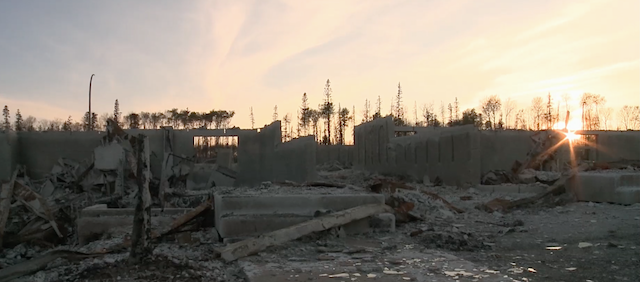 With Ash & Oil, Ivanova takes stock of life in Fort Mac in the aftermath of the disaster, revisiting the town and its inhabitants as they slowly make their way back home. Many return to scenes of utter devastation, their homes and neighbourhoods reduced to piles of grey ash. Others find their homes intact — but worry about reinstalling families in an environment that is heavily laced with toxic residue from the fire. All face an uncertain future, and must look to each other for moral and material support.
Mucharata Minog, a resourceful Filipino immigrant, is emblematic of Fort Mac's hard-working ethos and occupies a central place in both Ash & Oil and Limit is the Sky. She came to Canada as a nanny but quickly made her way to the oil patch, where she retrained as a heavy-equipment operator and secured lucrative work on a nearby oil sands site. She loves her job, driving a giant industrial truck, and is grateful for a six-figure income that has allowed her to bring her son to Canada and to house her family in comfort.
Like many returnees, she's determined to stay — "This is my town, my home" — yet she admits to occasional uneasiness about working in a sector that gets criticised for its dismal environmental record. The industrial exploitation of Alberta's oil sands makes a disproportionate contribution to Canada's greenhouse gas emissions, the main driver in global warming. And as temperatures continue to rise, scientists point out that wildfires like the one that swept through Alberta this spring are likely to occur with greater frequency.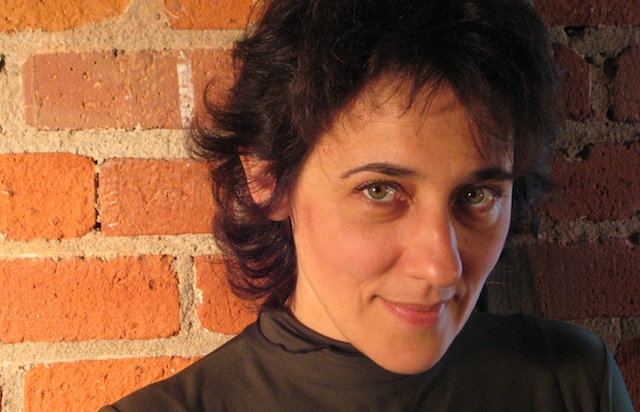 "Julia was the perfect director for this project," says Bonnie Thompson, who's producing both films from the NFB's North West Studio. "She's developed an extensive network of contacts on the ground, and has her own unique take on the issues surrounding oil and gas development. She's a true documentarian who's been engaged with the community for years, and that privileged access and nuanced perspective has enabled her to make a short film that tells a big story on a pretty tight turnaround." Above: Julia Ivanova
Ivanova does her own camerawork in Ash & Oil, framing the testimony of her subjects against an unsettling and otherworldly backdrop, punctuating her story with poignant telling details. A kid's bike still stands upright, incinerated on the spot where it was abandoned. A set of spoons, the only recognizable objects among the ashen remains of a family home, evoke a meal interrupted. And vehicles of all descriptions, reduced to burned out hulks, litter a townscape blanketed in ghostly toxic fallout.
Ash & Oil is due to launch on The Guardian Documentary in mid-August and will also be available on www.nfb.ca. Limit is the Sky is slated for release later this fall. Ash & Oil was directed by Julia Ivanova, edited by Ileana Pietrobruno and Brendon Woolard, and produced by Bonnie Thompson from the NFB's North West Studio. Executive producers are David Christensen and Michelle van Beusekom for the NFB, and Charlie Phillips, Valerie Lapinski and Adithya Sambamurhty for The Guardian.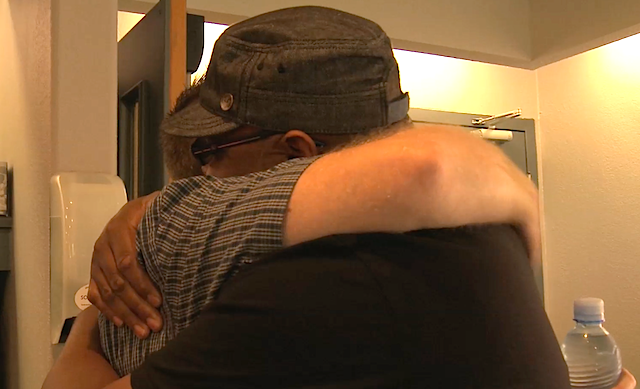 Ivanova's film is one of several signature NFB short docs launching this summer. Among them are  Justin Simms' Hand.Line.Cod, launching at TIFF and produced by Annette Clarke out of the Quebec/Atlantic Studio; Erika MacPherson and Katherena Vermette's this river, winner of the "Coup de Coeur" Jury award at The Montreal First Peoples' Festival and produced by Alicia Smith out of the NorthWest Studio; and Teresa MacInnes's Mabel, launching at the Atlantic Film Festival and produced by Annette Clarke.
For more information on The Guardian's short documentary platform, read Carol Nahra's interview with Charlie Phillips on docsonscreens.com.