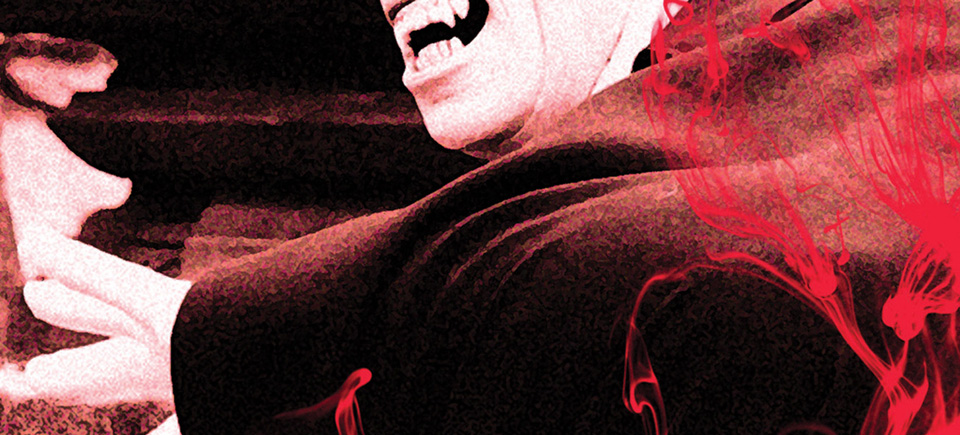 Learning Through Listening: L.A. Theatre Works and Other Audio Resources in the Classroom
This is a guest post written by David Finkelstein. David is an OCT-certified teacher with a background in performing arts and audio production. He is thrilled to be working with the NFB to create interesting and accessible educational material focused on media literacy in all its forms. 
I have a confession to make: I've never read The Hobbit or The Lord of the Rings. Instead, on long car trips and in lamp-lit bedrooms, I listened to the audio productions so many times my father had to buy me several copies. They came in little wooden boxes, and with each cassette clocking in at almost one hour, we covered a lot of ground listening to Bilbo and Frodo's adventures. Today, you can pick up used cassette copies for a song.

Recently, the NFB acquired a number of audio plays from L.A. Theatre Works, a non-profit media arts organization based in Los Angeles whose mission for over 25 years has been to "present, preserve and disseminate classic and contemporary plays." Featuring first-rate actors such as Hilary Swank, Paul Giamatti, Neil Patrick Harris and Laurence Fishburne, the L.A. Theatre Works' Audio Theatre Collection of more than 400 recorded plays is believed to be one of the largest libraries of its kind in the world.   
L.A. Theatre Works' national outreach programs support the arts and humanities in the classroom. In addition to creating audio recordings of plays performed by some of the country's most prominent actors, the company provides educators with related instructional support materials, enhancing students' academic experiences in core curricular subjects such as science, language arts, social science, and literature, as well as theatre, civics, art, and journalism. You can stay up to date on L.A. Theatre Works productions—they're currently on the road with The Graduate—via their tumblr site.
I've had the great pleasure of listening to a number of LATW plays while creating accompanying education supplements to these productions for the NFB website. This process has given me the opportunity to reflect on the aural world, and on how much my own imagination was shaped by the audio productions I listened to as a youth. How do we help students differentiate between hearing and listening? Aural literacy involves listening for cues and decoding implied messages. These are valuable skills for a 21st-century student, skills that contribute to an overall level of media literacy.
I recently returned to my roots as an aural media consumer and have begun listening to a variety of podcasts. Current favourites include Radiolab and Welcome to Night Vale. While approaching the medium differently, both podcasts show how immersive an aural production can be. In a strange twist of fate, thanks to the same technological advances that spelled doom for radio, the audio play has become cool again. People are recognizing the power of the spoken word and the ability of audio to give you the freedom to imagine your own images.
While doing research related to the NFB education supplements, I re-watched the NFB animated classic Every Child. The audio in this short film is performed entirely by two sound effects artists and a baby—and yes, the result is as cool as it sounds. I'm confident that the six-and-a-half minutes you spend watching the film will confirm just how integral sound is to our understanding of the world around us.
With spring just on the horizon, consider celebrating the renaissance of the radio play by loading up an L.A. Theatre Works title (or popping in that old cassette) and setting out on an audio adventure.
Related Resources:
Learning through Listening: L.A. Theatre Works and other Audio Resources in the Classroom
L.A. Theatre Works: 12 Angry Men
L.A. Theatre Works: M. Butterfly
L.A. Theatre Works: War of the Worlds