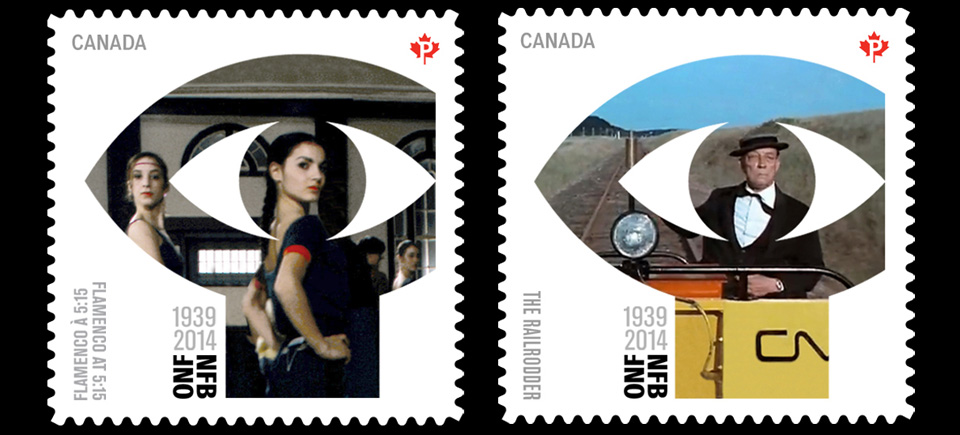 Films on stamps / stamps on film: watch 5 films commemorated by Canada Post
We're celebrating our 75th year, and the party continues with Canada Post! They've produced a new series of permanent domestic rate stamps honouring five of our most acclaimed films. And if we may say so, the stamps look pretty nifty: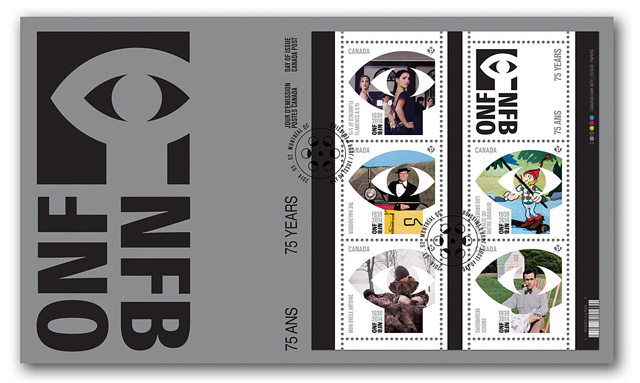 Can you name all five of the films featured on the stamps? Better yet, have you seen them all? They include two Oscar winners, a song we all know, a bit of Buster Keaton, and even Canada's favourite uncle (Antoine). Fortunately, we've put together a playlist where you can watch all 5 films. Click here to start discovering these Canadian gems!
To get you started, allow me to declare my own personal favourite (although it's hard to choose): I'm pretty smitten with The Railrodder (1965). The link between so-called high art and slapstick comedy has never been closer than in this film, one of the last of the great Buster Keaton's long and storied career.
The Railrodder, Gerald Potterton, provided by the National Film Board of Canada
While, on the surface, you may find yourself giggling about the fact that Keaton is knitting and steeping tea atop a moving railway track speeder, you'll also find yourself musing about some pretty big issues like, say, the grandiosity of this massive country of ours, the role of film in shaping national identity, and even questions of age and corporeality for an artist like Keaton whose work has been premised upon physical comedy. The Railrodder a very big little epic, and stretches from serious to slapstick and back at a moment's notice.
Don't forget about the other 4 films featured on Canada Post's 5 NFB stamps: find out what they are and watch them now!