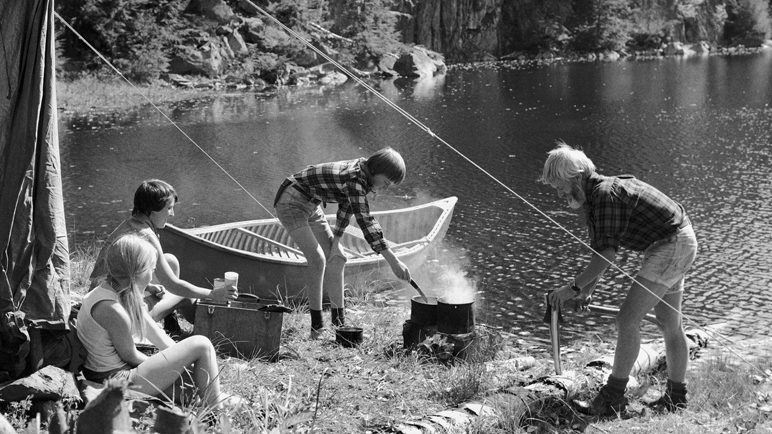 The sights of the season: 14 sun-soaked summer photos
It's finally here! Bust out the swimsuits, the cold beer, and the sunscreen lotion: it's summertime. After suffering through one of the most brutal winters in recent memory, we can finally celebrate what is truly—don't argue with me here—the best season of the year. Kayaking, suntanning, backyard barbecues, and a day out at the ballpark: what could be more summer than that?
To help you get in the mood, let's dive in to the rich NFB archives, which are full of delightful and visually stunning images of summertime joy. And the images are just as stunning as the films from which they're taken, all of which are streaming for free on NFB.ca.
Catch a ray of sunshine
Nothing like a good bout of sunbathing. Check out this charming vintage couple in Island Romance, a tale of summer romance between a girl from Winnipeg and a young fisherman from North Rustico, PEI.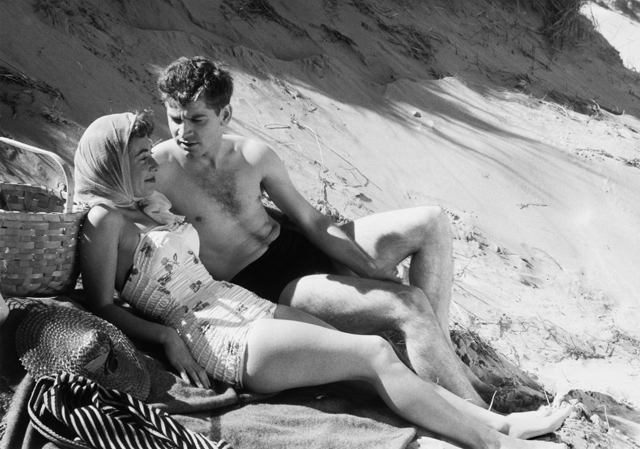 Here's the smitten young lady strutting her stuff on the coast: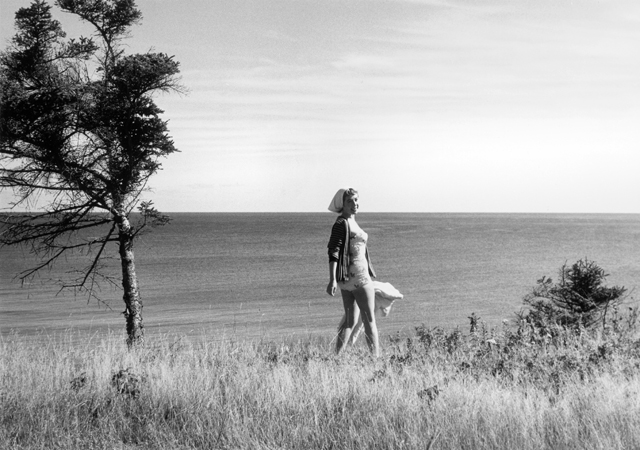 Whimsical water sports
In The New Boys, we visit St. John's Cathedral Boys' School, at Selkirk, Manitoba, one of the most demanding outdoor schools in North America. Boys aged 13 through 15—all lovers of the outdoors—must paddle their little hearts out to be accepted to this prestigious academy.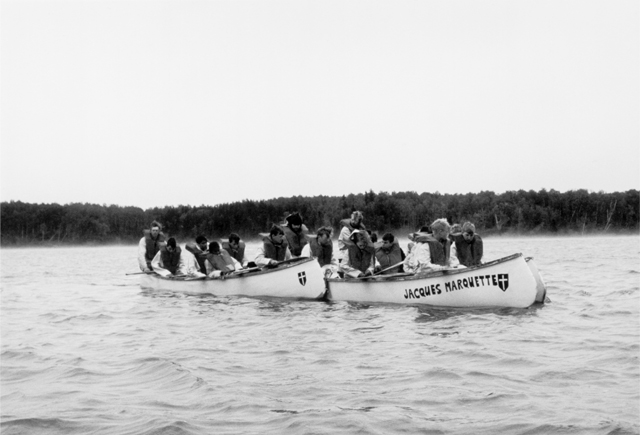 But there's something to be said for relaxing on the water, too. Check out Ruth and Harriet: Two Women of the Peace, in which a duo of sprightly rural women and their families show their love for, and livelihood in, the great outdoors. Below, Ruth enjoys a leisurely canoe ride with her boyfriend Ben.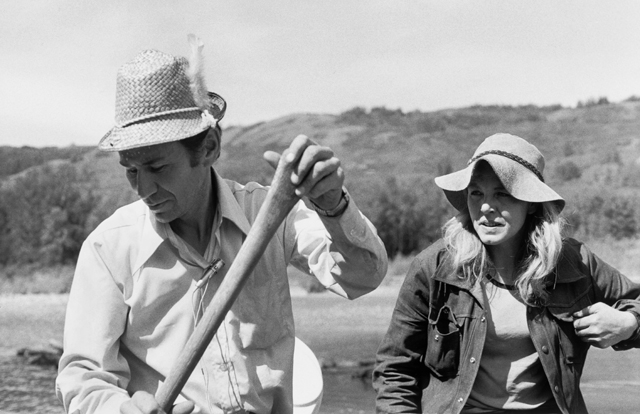 Singlehanders is a riveting look at the world of competitive sailing during the 1980 Observer Singlehanded Transatlantic Race. 2 Canadian competitors attempt to take the seas by storm; below, a competitor climbs the mast to dizzying heights.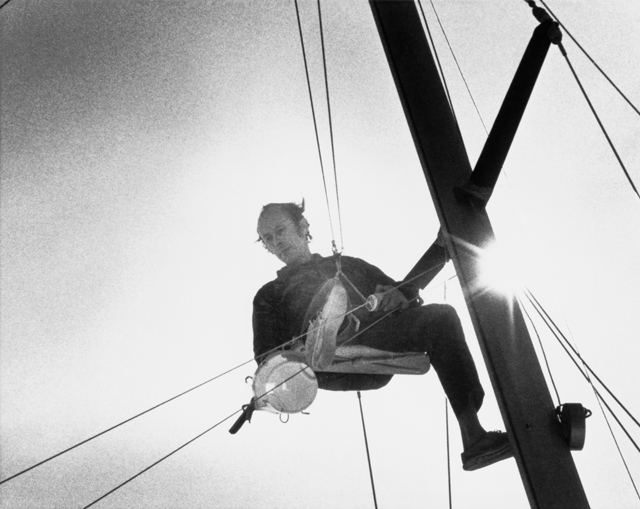 You won't believe the beach bodies on the 1964 Canadian men's and women's Olympic swimming teams! They train constantly, but at least they're getting quite a bit of sunshine while they practice at their outdoor pool in The Big Swim.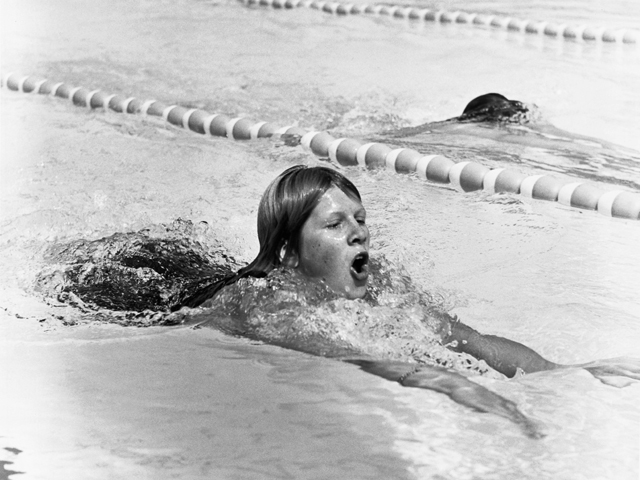 Take me out to the ball game
What could be more emblematic of summertime than a day out in the sunshine at the ol' ballpark? Baseball Girls is an inspiring and entertaining look at women's participation in baseball, both in the past and the present. Here are a few youngsters waiting for their turn at the plate: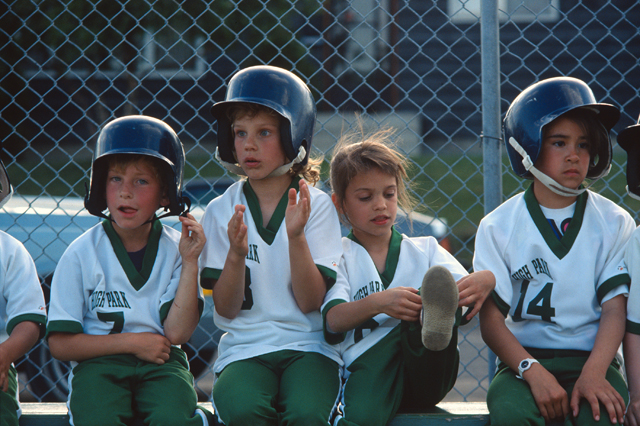 But the real inspiration for these youngsters are the high-level pro women in Baseball Girls who eat, sleep, and breathe baseball. In fact, they sprint faster than the camera can catch 'em!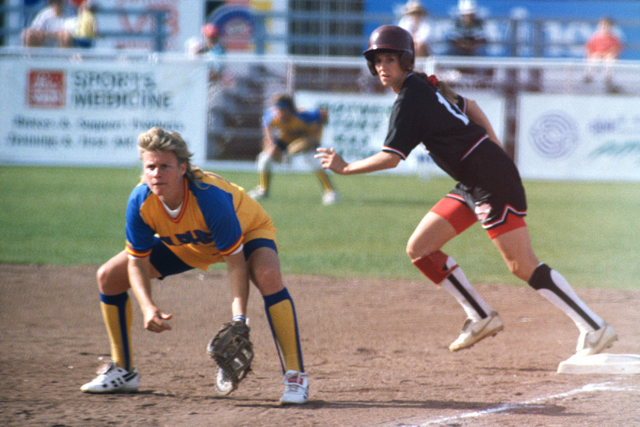 Maybe these young ladies are the pro ballers of the future: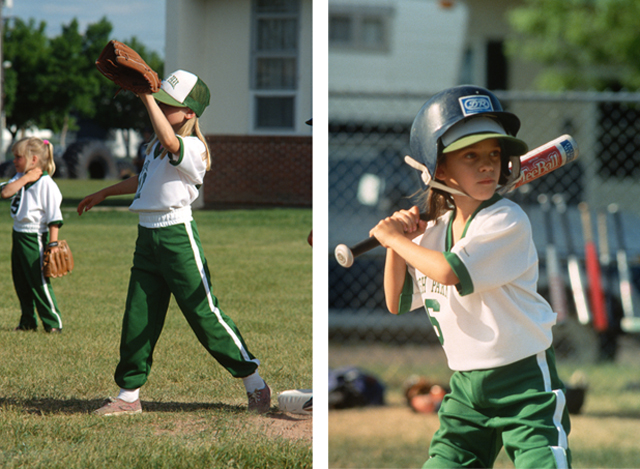 Lakeside leisure
Let's not forget the most important thing about summer: taking it easy. In Cynthia Scott's surprise box office hit The Company of Strangers, a group of women find themselves stranded in the wilderness when their bus break down. What to do? Share stories and enjoy the landscape, of course.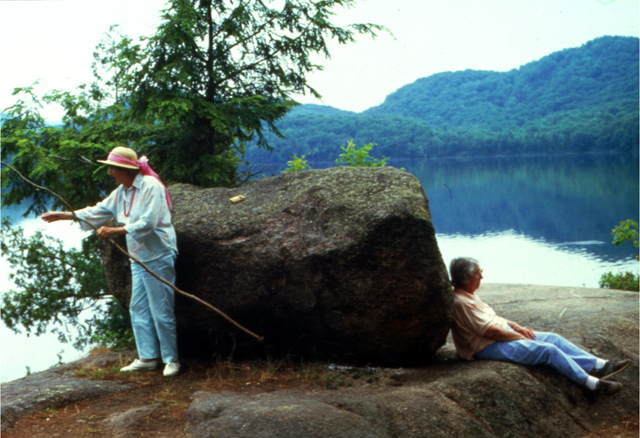 Life is a pretty sweet fruit
Another pleasure offered by summer is the delectable fresh fruits and veggies we can reap and enjoy on a regular basis. In Okanagan Dreams, a group of young Quebecers travel to British Columbia to harvest fruit in the lush Okanagan valley. These sweet little cherries will have you licking your lips!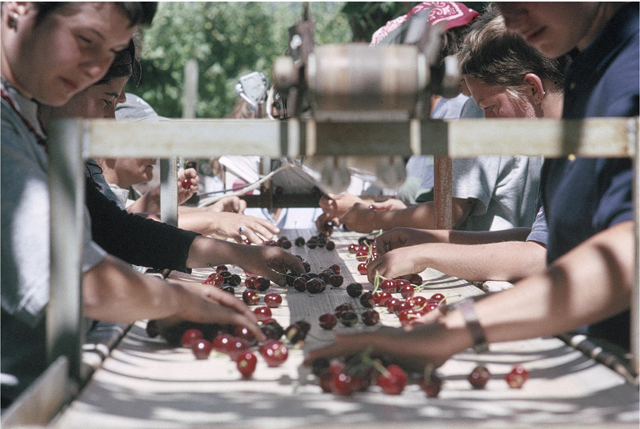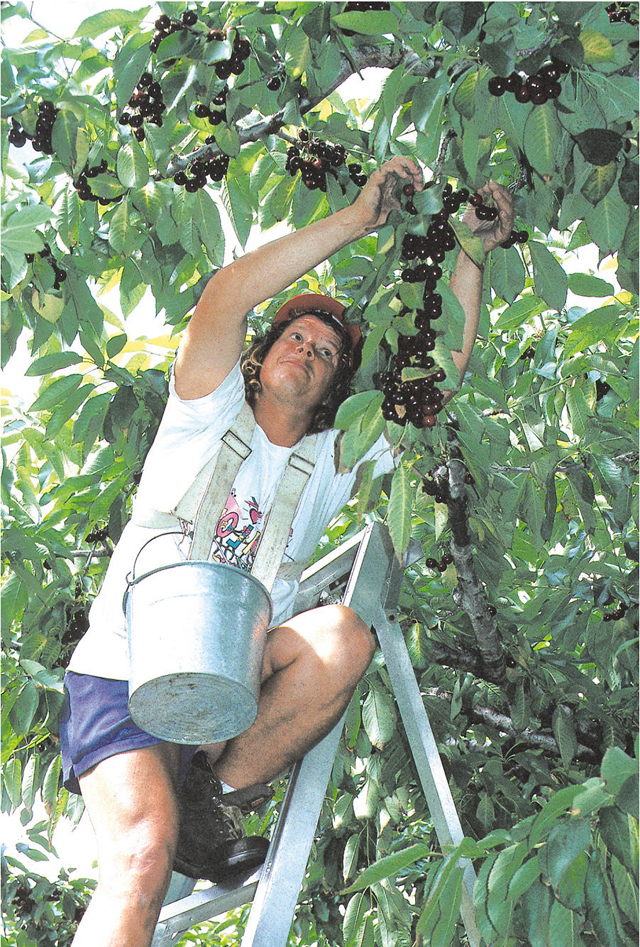 A parting note…
Perhaps this image of a sun-soaked golden mountain will leave you feeling relaxed, rejuvenated, and ready to enjoy your summer to the fullest extent. This still is taken from A Day in Pacific Rim, a film that profiles the giant trees, drooping moss and beautiful ocean views of Pacific Rim National Park on Vancouver Island.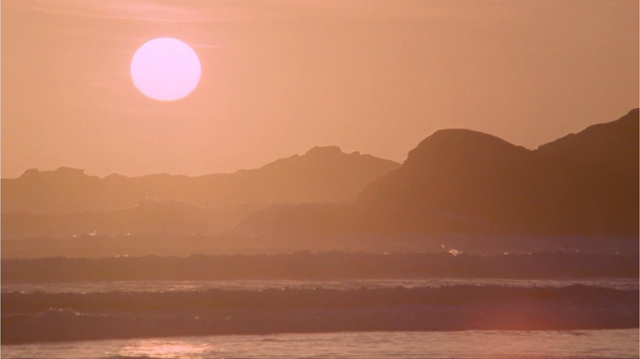 Ah, summer… too fleeting. Cherish every moment.
 ***
Header image: from Song of the Paddle (Bill Mason, 1978)