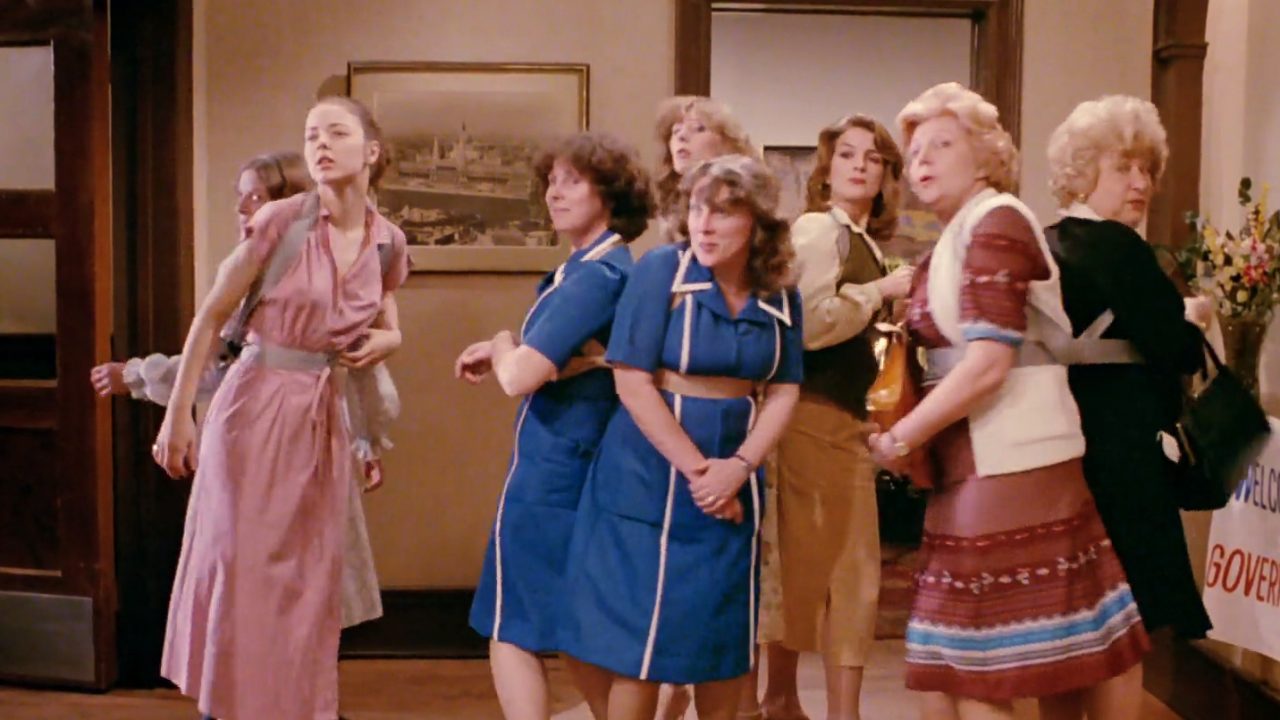 Saturday's Playlist: Summer Fiction
Well, the time has finally come. It's officially the last week of summer vacation. One more week until the kayaks are put away, the kids are back at school, and we start thinking about stews, soups, and comfy fall sweaters.
But before we bombard you with back-to-school madness and the return to regular life, we've got one more week of freedom. As such, we decided to focus our programming entirely on fiction films – some animated, some not – that we hope will entertain you in these final magical moments of summer.
Shyness
If you're a fan of Mary Shelley's Frankenstein, this animated short might come as a bit of a shock.
In this version, we trade horror for humour as the great doctor toils to create his monster… only to end up with one who's too shy to be a real threat. This is a catastrophe, especially for someone like Frankenstein's assistant, Trevor, who is highly concerned with keeping up appearances.
Commissioned to create a tall, scary monster complete with scars, Frankenstein is at a loss when his creation is more scared than scary. The doctor and his assistant run through a host of possible solutions to their problem, including a little sock-puppet therapy.
Shyness, Les Drew, provided by the National Film Board of Canada
Twice Upon a Time
Here's an odd little film from the late 1970s that finds satire in the notion of a bilingual society. In the town of Stereoville, everyone doubles up so that there's one English-speaking and one French-speaking person per team. Which, when you think about it, is actually the opposite of bilingualism.
Imagine the shock on the locals' faces when a stranger comes to town. ALONE. One person who can speak two languages? UNHEARD OF!
Although very much a product of its time, the film does succeed in showing how bilingualism is an advantage, and not an obstacle to overcome.
Twice upon a Time, Giles Walker, provided by the National Film Board of Canada
Blowhard
This animated short uses a clever example to show us the difference between renewable and non-renewable energy sources. Plus, it has dinosaurs.
When old J.B. Edwards, a less-than-shining example of a man of industry, arrives in the town of Blowhard, he's hatched a plan to use dinosaurs as an energy source. Subsidized, of course. But as willing as the great beasts are to do Edwards' will, the fact remains that there is a finite supply of dinos left in the world. And, as it turns out, hunting for new dinosaurs is a pretty futile endeavor.
But that doesn't stop our entrepreneur. Using his head and a little smooth talk, he manages to convince his financiers to try again, with something a little less temperamental.
Blowhard, Brad Caslor & Christopher Hinton, provided by the National Film Board of Canada
Drylanders
This film is perhaps best known as the first full-length fiction film produced by the NFB. It was originally intended to be a documentary on farming, but the CBC put the kibosh on that idea, so director Don Haldane took his idea and turned it into a feature.
Produced in 1962, it tells the story of early setters in the Canadian west and the drought that led to Depression. Through the experiences of one family, the Greers, we follow the history of eastern families who moved out west to try their had at farming. Through them, we discover a land, and an industry, that can be both rewarding and cruel.
So, in the end, Haldane got to tell his original story – he just cloaked it in fiction. And as a result, the film played in over 500 theatres across Canada. It was a nice little success story.
Drylanders, Don Haldane, provided by the National Film Board of Canada
Railrodder
Sometimes you watch an actor on screen and think, "Yeah, maybe they should've retired." I promise you, not once will that thought cross your mind while watching Buster Keaton ride the rails in this hilarious short.
How did the NFB and Keaton even get together in the first place? Simple. Director Gerald Potterton rang him up and told him he wanted to make a film about trains. Guess what Keaton's passionate about? Trains. Also, he hadn't been to Canada in almost 50 years, so it was as good an excuse as any.
Filled with sight gags and Keaton's signature slapstick humour, this film takes you on a cross-country adventure with the best tour guide ever – he may not say much, but he's sure to keep you entertained.
The Railrodder, Gerald Potterton, provided by the National Film Board of Canada