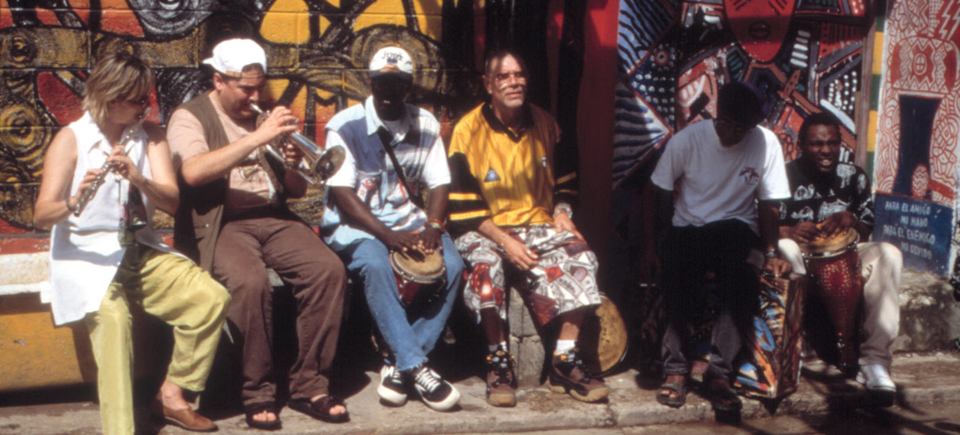 It's jazz festival season across Canada! Watch 6 must-see jazz films
Along with summer, the delightful jazz festival season is also upon us near the end of June and early July. This week on NFB.ca, we're rejoicing in all things jazz with 6 jazz films featuring and celebrating all kinds of jazzy tunes.
Do you have tickets for a jazz fest in your city? These films will get you on the right track to having a grand time. Jazz fests Canada-wide include: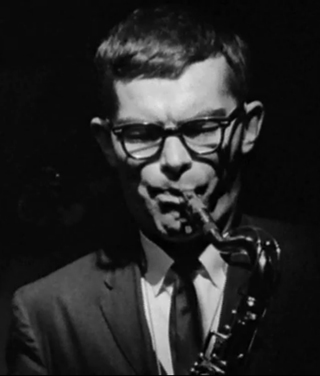 Toronto: June 19-28
Montreal: June 26-July 6
Ottawa: June 20-July 1
Halifax: July 4-12
St. John's: June 25-29
Vancouver: June 20-July 1
Calgary: June 25-28
Edmonton: June 20-29
Winnipeg: June 12-22
Winnipeggers: as your festival has finished, treat these films as a digestif! These are just a few cross-country festival dates; check to see if your city is hosting a jazz festival, too.
"If music is a place, then jazz is the city…"
Let's begin with a real classic: smoky nightclubs and brow-furrowed sax players in a 1960s black-and-white film—that's what jazz is all about. Featuring celebrated Canadian artist Michael Snow on piano—a filmmaker in his own right—Toronto Jazz is director Don Owen's love letter to the flourishing mid-century jazz scene in Toronto. With performances by the Lenny Breau Trio, the Don Thompson Quintet and the Alf Jones Quartet. Jazz lovers will relish this inside look at the creativity, hard work, improvisation, and stylization of these talented musicians.
Toronto Jazz, Don Owen, provided by the National Film Board of Canada
McLaren animates jazz like nobody else
The acclaimed animator Norman McLaren was famous for his experimentation with innovative animation techniques like pixillation and hand-painting or hand-scratching his celluloid. Often, McLaren's animation is created to match and bolster a lively soundtrack, like for example the mesmerizing music by the Oscar Peterson trio in Begone Dull Care, which McLaren created in collaboration with the equally-talented Evelyn Lambart. Singing shapes and dancing colours abound in this sprightly little film!

Begone Dull Care , Norman McLaren & Evelyn Lambart, provided by the National Film Board of Canada
And in Short and Suite, McLaren applies his tactile talents to a joyfully meandering jazz score by Eldon Rathburn. Upon this film's release, it was advertised as "heady with jazz, sparkling as an evening on the town". Hats off to that copywriter, am I right?
Short and Suite, Norman McLaren, offert par l'Office national du film du Canada
More Oscar Peterson, anyone?
In addition to his unforgettable score for Begone Dull Care, Mr. Peterson himself is interviewed in The Performer, a fascinating inside look at the life of a Canadian performing artist. Host and renowned theatre critic Herbert Whittaker interviews a selection of globally-acclaimed Canadian performers, from opera star Teresa Stratas to actor Christopher Plummer (see also: 30 Seconds, Mister Plummer) in order to gain an insider's view of their hectic, creative, and often glamorous lives.
Check out Oscar Peterson at the 21:52 mark, where he discusses his family life, his rise to fame, and his goals for establishing a jazz school for young musicians in which students can have a chance to practice and learn with Peterson himself.
The Performer, Donald Ginsberg, provided by the National Film Board of Canada
The musical vigour and vitality of Havana
Join Canadian soprano sax player and flautist Jane Bunnett and her husband, trumpeter Larry Cramer, as they voyage through Cuba and experience the sights and sounds with a variety of musical friends. You'll witness a recording sessions with some of the city finest musicians, including Bobby Carcasses and Amado Dedeu.
Bunnett and Cramer then venture to small towns like Cienfuegos and Camaguey, where they hook up with local musicians and visit music schools. Global music fans will be captivated by the performances of Los Muñequitos de Matanzas, a celebrated Afro-Cuban rumba group, and Desandann, a 10-member a cappella choir that sings in Haitian Creole.
Spirits of Havana, Bay Weyman & Luis Osvaldo Garcia, provided by the National Film Board of Canada
A nutty, jazzy animation for kids and adults alike
This viewing will definitely turn into a sing-a-long. Cactus Swing is a wacky, fun-filled song-and-dance starring a jazz band full of musical cacti (yes, really). You and your kids will be humming this catchy tune for days! Our protagonist, Pete, is a North West Mounted Police officer who awakes in the middle of a dark and lonely desert to find himself greeted by a musical midnight surprise.
Cactus Swing by Susan Crandall& by Beth Portman, National Film Board of Canada
We hope these films will inspire and entertain you well into the post-jazz-festival summer months. Snap your fingers, tap your feet, and enjoy!