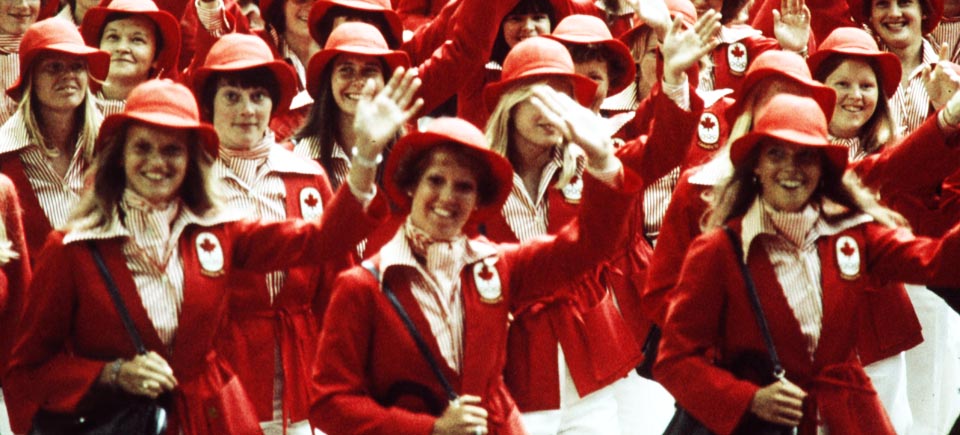 7 days, 7 films: celebrating Canada History Week
Did you know that Canada Day marks the start of Canada History Week (July 1-7)? It's true! Canada's recent plans to raise awareness of Canadian history include the creation of the Canada History Fund, the Government of Canada History Awards and Canada History Week.
Well, if there's anything the NFB has a lot of in our archives, it's definitely Canadian history. Each of this week's 7 days has a theme: from museums to historic sites to Aboriginal peoples, you'll discover a new facet of Canadian history every day. And over on NFB.ca, our homepage will feature a different film every day that reveals these rich stories and histories. But you don't have to wait—check them all out right here!
July 1st: Discovering our National Museums
From the Royal Ontario Museum in Toronto to the Canadian Museum for Human Rights in Winnipeg to the innumerable national museums and galleries in Ottawa (the National Gallery of Canada, the Canadian War Museum, and the Canada Aviation and Space Museum are only a few), we're lucky to have such rich collections of art, artifacts, and histories in this country.
But what is a museum, anyway? Find out in this playful short animation in which a museum's residents come to life and tell their stories.
This Is Your Museum Speaking, Lynn Smith, provided by the National Film Board of Canada
July 2nd: Discovering our Historic Sites
The Battle of the Plains of Abraham was a decisive 1759 conflict in which France and England fought over possession of their respective colonized North American territories. The British victory was decisive, and within four years most of France's possessions in eastern North America would be ceded to Great Britain.
The Plains of Abraham are located just outside of what is today Quebec City, and the land has played host to many events over the past 3 centuries, from recreational leisure to hard-fought politics. My Park, My Plains is an amusing and informative documentary that explores the many histories of one well-known locale.