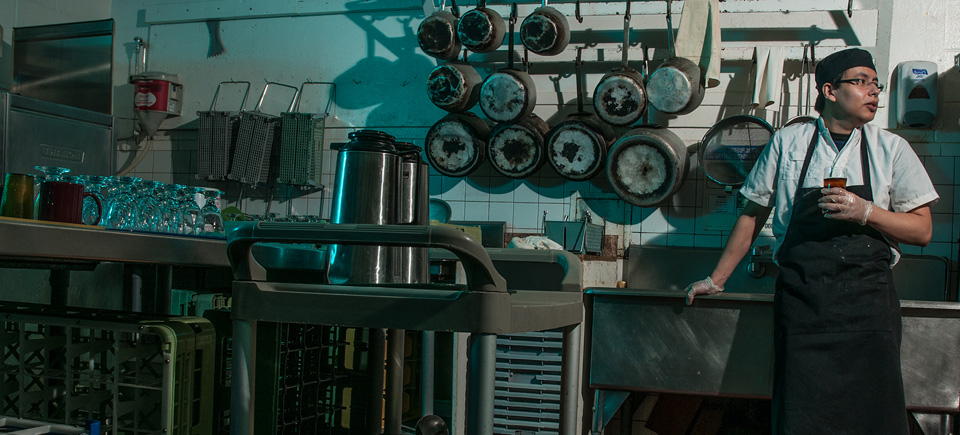 In the dish pit: a Q&A with Mark Hoffe, director of interactive web doc Bubble Dancers
Ever been in the dish pit? I know I've passed by a few in my time, especially while I was working in bars and restaurants in my student days. Who are the folks working in this messy, splashy corner of your favourite establishments?
In Bubble Dancers, our new interactive series of web docs, we are taken into the restaurant industry through the back doors and alleyways of St. John's, Newfoundland, and introduced to men and women who literally do our dirty work, and whose voices are usually drowned out by the clatter of cutlery and the clanging of pots and pans. Check out the trailer below, and the full project here.