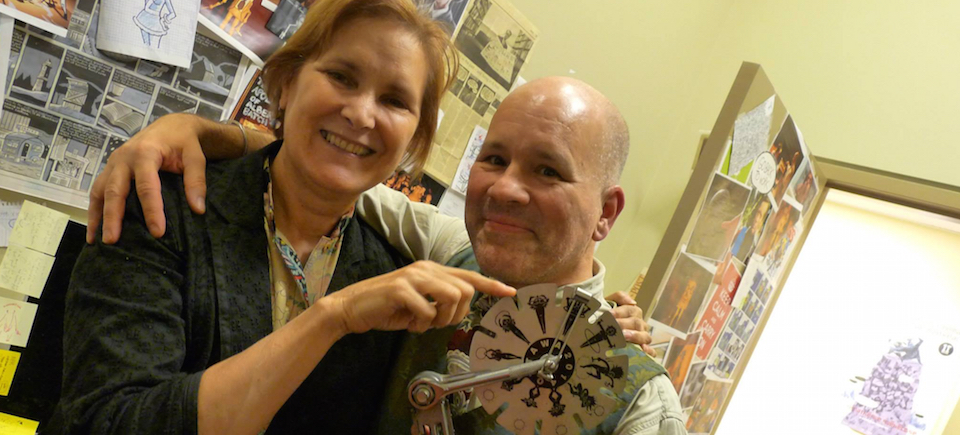 Success Isn't Everything, But It's A Pretty Sweet Thing
It's been a gratifying, and humbling festivals season for the Animation Studio and our films. And for me, in my first year as executive producer. Producing producers is different from producing films and filmmakers. Easier or not? You'll have to wait on that verdict!
Our major releases this year have had smashing lives. Torill Kove and Me And My Moulton are travelling widely. An international co-production with Norway's Mikrofilm and producer Lise Fearnley (and our own Marcy Page), Moulton launched at Annecy and then immediately played in Norway, at Toronto's TIFF, Ottawa, and Montreal's FNC. It's been with Ron Diamond's Animation Show of Shows, and Torill was part of special ASIFA screenings in New York and in San Francisco.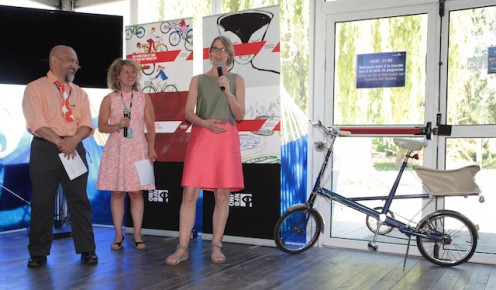 Luc Chamberland's animation-documentary hybrid, Seth's Dominion (more Marcy Page), has been a wonderful surprise for the studio. This biopic on renowned Canadian cartoonist Seth (Palookaville) world-premiered at the Ottawa international animation festival, and promptly took home the Best Animated Feature prize. Film and filmmaker then jetted off to the indie-prestigious Raindance film festival in the UK, before returning to Montreal for the Festival du nouveau cinéma. Seth was at the FNC screening and proclaimed his appreciation for the film and his love of the NFB!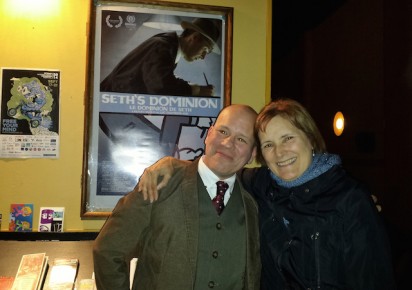 For the 2014 Norman McLaren Centenary, filmmaker Don McWilliams and studio technical director Eloi Champagne led a restoration of four 1951/1952 stereoscopic 3D (S3d) animated shorts—two directed by McLaren, one by Evelyn Lambart, and one animated by Gretta Ekman. Those rarely-seen gems were part of Scotland's Centre for the Moving Image's McLaren retrospectives, notably at an Edinburgh International film fest screening and panel.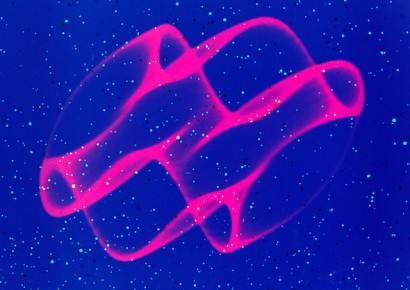 There was also pride of place at TIFF—in Short Cuts Canada and the inaugural Festival Street—and with the companion doc, Norman McLaren: Animated Musician, at our hometown FNC festival. Animated Musician is a short doc (and Jelena Popovic's first producorial release) about McLaren's synthetic music experiments—well before synthesizers—that played Hiroshima before having quite a lively and engaging screening and Q+A at Ottawa.
Finally, for this post, is Randall Okita's The Weatherman and The Shadowboxer, his first film with the NFB after several personal shorts. Maral Mohammadian's first release as producer, the compelling animation-live action hybrid blasted out of the gates with its world premiere at TIFF, taking home the Vimeo Best Canadian Short Film prize (a first for the NFB)! This was followed up just recently at FNC, with Randall's cinematic doppelgängers winning the inaugural Prix Format Court, from the French online magazine devoted to the beauty of short cinema. Success is pretty nice, must admit.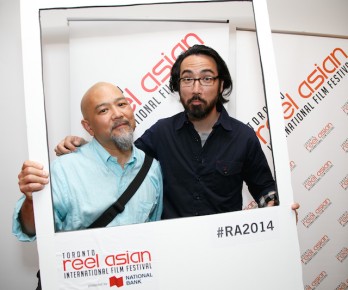 Autumn is in mid-stride here in Montreal, as we prepare for a short round of winter festivals. And skiing! So no festival news for a while, and the next posts are likely to focus on our Hothouse 10 gang. The excitement is never-ending around here!
(Header photo by Hélène Tanguay, 2014)