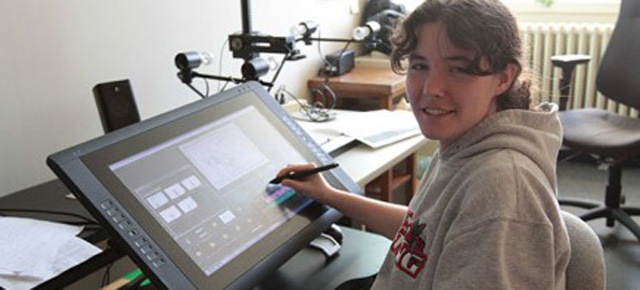 Hothouse 10: Steph Braithwaite's Wild Ride!
This post is written by Hothouse 10 filmmaker Steph Braithwaite. It's part of the "I can see the finish line" posts by this year's Hothouse gang.
******
Hello! My name is Steph Braithwaite. I had some idea when I went into Hothouse 10 that it would be very compressed and a lot of work would have to be done in a short amount of time. But knowing is different from doing. It was a wild ride. But it all started off with lots of reviews of the idea. This was great for  me. I usually wish I had more clarity in my projects, but the way it was challenged for clarity and got good questions about story arc and motivations of characters, I was able to have a very clear idea when going into the animation. I was able to start animation without any second guesses on story. I only had to worry about movement and posing.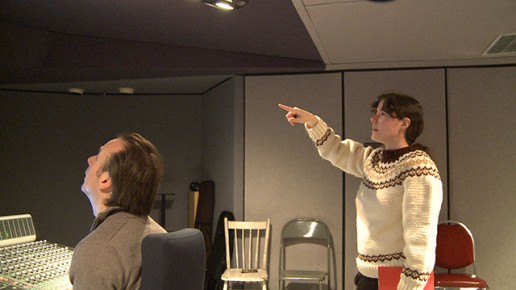 Every part of the process was broken down for us so I was able to get my boards done; that allowed me to plan my backgrounds which then later allowed for clear posing. I was a little hesitant about how I would start the 1-minute film, but it was a big help that they [the mentors] slowed me down so I didn't just flounder around and not finish the cartoon.
The biggest thing I've taken away from this is to break it down into little pieces and think through each one, one at a time. This makes everything clearer for you and your audience. The second biggest thing is that you have to just sit there and do the tedious work for two characters for a minute of animation. The sooner you start, the sooner you'll finish. No one will help you with that. But they'll help you with colouring! Also: budget time for colouring.