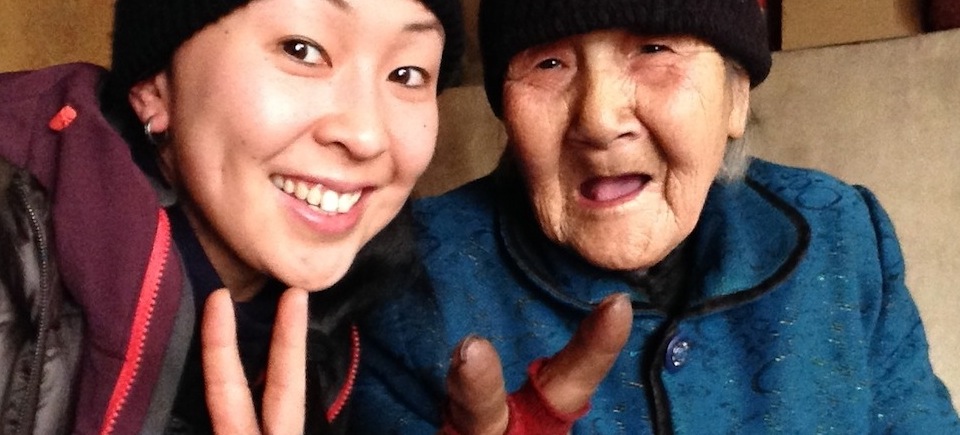 The Apology Revisits Issue of WWII Sexual Slavery
Historians generally refer to them as "the comfort women," but the term hardly begins to describe the horror they endured. Tiffany Hsiung has come to think of them as "the grandmothers."
For over five years the young Toronto-based filmmaker (above left) has been unpacking their painful and unresolved history, gradually winning the trust of women who survived a brutal system of mass institutionalized sex slavery, interned in military brothels throughout Japanese-occupied Asia between 1932 and 1945.
Hsiung's first feature doc The Apology, currently in post-production at Ontario Studio, will put their story on screen.
"This is so much more than a history lesson," she says. "The grandmothers are an inspiration to me and my generation, and I want my film to be understood within a contemporary context. There's so much shame and isolation associated with sexual abuse, and it takes incredible courage and resilience to speak out."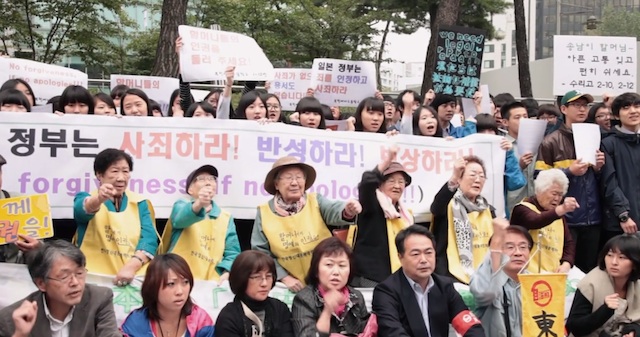 Exact numbers are not known but historians now estimate that over 200,000 women, mostly from Korea, China and the Philippines, were imprisoned at Japanese military "comfort stations." Many thousands would die in captivity, and the last survivors, elderly and dwindling in number, are still demanding justice from the Japanese government.
Anita Lee, the executive producer of Ontario Studio, has overseen the development and production of the project. "Being of Korean heritage, I've wanted to make this film for years," she says. "And Tiffany came to me with a contemporary and original point of view on the women's stories."
The Apology is informed by Hsiung's own experience with childhood sexual abuse. "I've been doing anti-violence work since I was a teenager, but documenting the grandmothers' stories helped me break my own silence," says Hsiung. "As fate would have it, my own case went to court while I was making the film."
Lee has surrounded Hsiung with a world-class creative team — mostly women of Asian background. The film is being cut by Mary Stephen, pictured below with Hsiung. The seasoned Hong Kong-born editor is famous for her lengthy collaboration with French New Wave director Eric Rohmer. Her many editing credits include Rohmer's Autumn Tale and Lixin Fan's acclaimed feature doc Last Train Home. Her assistant editor is Xie Feng, who worked with her on Last Train.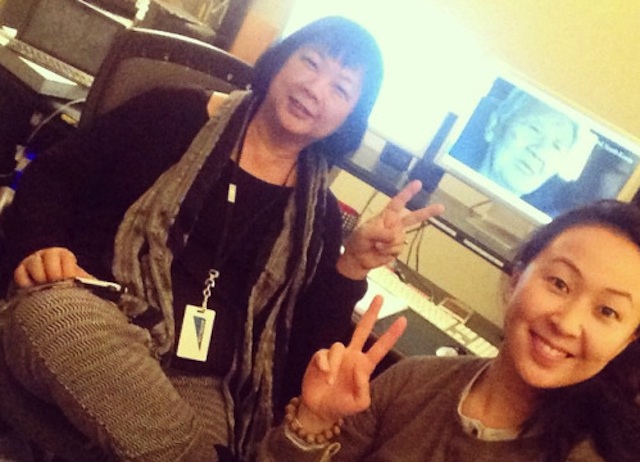 The film focuses on the lives on three women, and was shot in China, Korea and the Philippines. It was lensed by Hsiung herself, with assistance from crack camerawoman Iris Ng, who was the DP on Sarah Polley's hit feature doc Stories We Tell, also developed and produced by Anita Lee at the NFB.
A digital companion to The Apology — directed by Chris Kang, and produced by Patricia Lee and David Oppenheim — is also in the works at Ontario Studio. "This is a complex and important issue, and we quickly realized that it contained multiple stories," says Lee. "Interactive media allows us to showcase powerful testimony that didn't make into the film, and to delve deeper into a whole set of questions related to this history."
Producers are aiming to release both projects in late 2015 or early 2016.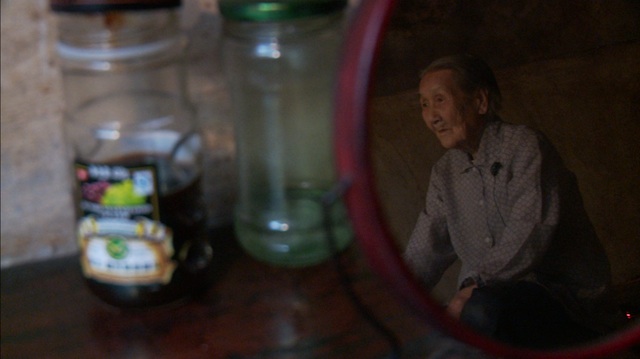 Photos courtesy of Tiffany Hsiung.