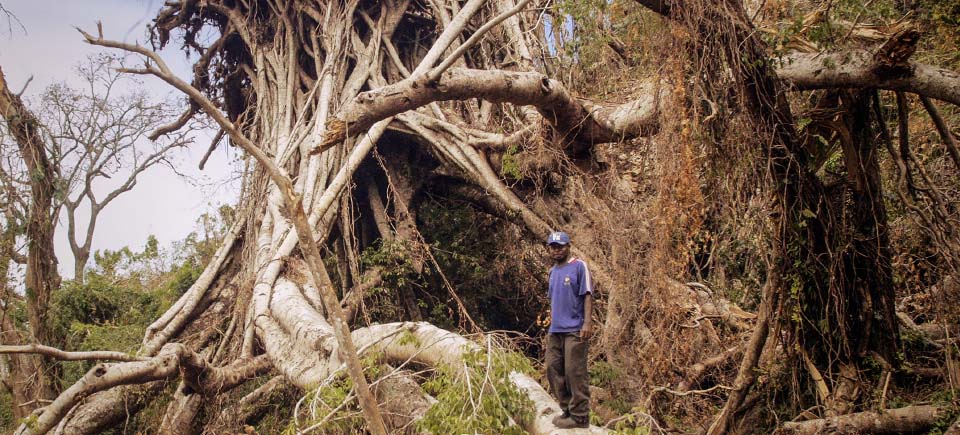 Metamorphosis | Filming Begins on New Velcrow Ripper/Nova Ami Documentary
Human are changing the Earth's biosphere of the planet on an unprecedented scale, causing species extinction and climate change. How will humanity, in turn, be transformed by the crisis we've created?
That's the profound question at the heart of the upcoming feature doc Metamorphosis, co-produced by Chrysalis Pictures, Clique Pictures and the NFB, and starting production May 8 in Vanuatu in the wake of Cyclone Pam, the worst climate disaster to ever hit the South Pacific country.
Written and directed by award-winning filmmakers Nova Ami and Velcrow Ripper, Metamorphosis will be a searing cinematic vision quest that explores ecological transformation in a time of planetary emergency.
"As human beings who are part of an unprecedented planetary crisis, we feel compelled to address what is happening through the power of storytelling," the filmmakers explained. "Our vision is to create a work of cinematic art that is both a reflection of the times, and a catalyst for transformation."
The starting point for the film isn't just about stopping the change. Ripper and Ami will explore how humanity will have to adapt, offering examples of societies that are already facing catastrophic ecological collapse. How will we learn to live in symbiosis with a changing planet?
Weaving together visual metaphors with human and environmental stories of climate change, Metamorphosis will take audiences on a fast-paced, sometimes terrifying journey. It will invite us to acknowledge our place in our living system and find ways to mitigate climate change as much as possible while we still can.
The intent of the film is to create a new narrative around climate change―not about blame or denial, but about resilience, transformation and action.
Shot entirely in 4K, including aerial drone photography, Metamorphosis will begin principal photography in Vanuatu. Filming will continue through the rest of 2015, in locations around the world including Utah, Colorado, New Mexico, Alberta's Badlands, Japan, the Canary Islands, California, and in Mexico at the Monarch Biosphere Reserve in Michoacán.
People can follow and interact with the Metamorphosis production team on its global odyssey via Facebook―with the film's launch scheduled for the fall of 2016.