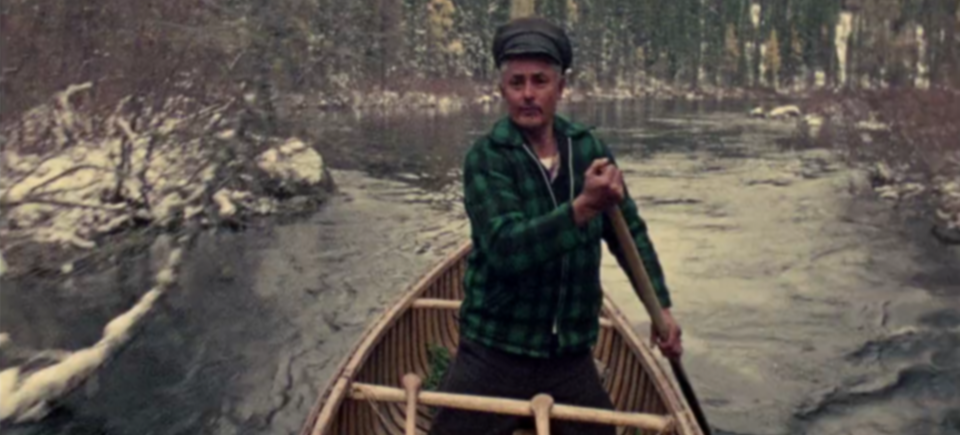 Repurposing the Archive: 4 NFB Films by contemporary artists at the 2015 Aboriginal Pavilion
Did you know that the NFB has one of the largest collections of films by and about Indigenous peoples in North America? This vast archive of footage is hardly being left to sit around and collect dust: this summer, 4 globally-acclaimed contemporary artists have used the NFB archives to create a selection of new short films that will be exhibited at the Aboriginal Pavilion in Toronto from July 10th to 26th, 2015.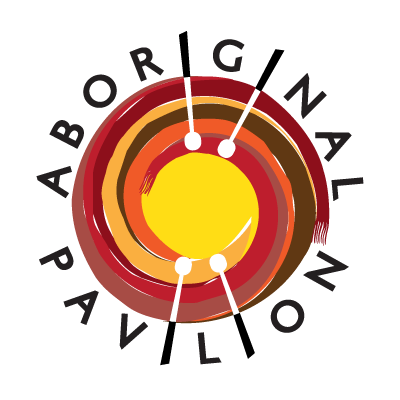 If you're a lover of all things experimental, a contemporary art enthusiast, or a fan of remix culture, you'll definitely want to catch the films. They're screening as an installation called Souvenir in Gazing Back, Looking Forward, an exhibition of contemporary works by Indigenous North American artists who imagine and explore Indigenous identity. The exhibition takes place at Toronto's Fort York National Historic Site, so if you're in the area, make sure to check it out. Admission is FREE and there are tons of other events taking place at the Pavilion.
If you're located further away, read on for more about the films and the artists.
Even though the films are by 4 different artists, they all feature soundtracks by Polaris Prize-winning Inuit throat singer Tanya Tagaq and A Tribe Called Red, the electronic music group that blends hip hop beats and dubstep-influenced dance music with the vocal chanting and drumming of traditional First Nations music. The mesmerizing music is absolutely central to the magic of these short films: the pace, energy, and atmosphere of each film is wholly supported by the innovative beats and melodies of these talented artists.
Kent Monkman: Sisters & Brothers
You've no doubt heard Kent Monkman's name: he's an internationally-renowned contemporary artist who has worked in the media of painting, film, performance, and installation. If you've ever stood in front of his large-scale 2007 painting The Triumph of Mischief at Ottawa's National Gallery of Canada, you'll know the power his work wields and the awe it inspires. Here's another one of his well-known works: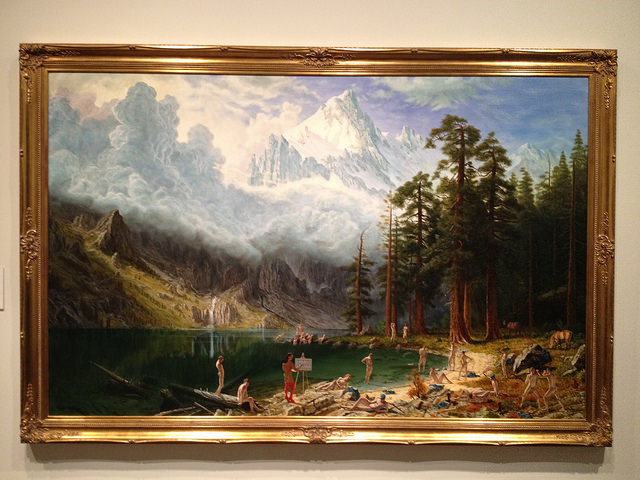 Monkman's short film Sisters & Brothers is a portrait of First Nations children in the era of residential schools. Weaving in references to the recent Truth and Reconciliation Commission events in Ottawa, Monkman highlights the harrowing experiences of generations of First Nations kids who were stripped of their culture, language, communities, and families and suffered unthinkable abuses at the hands of colonial authorities.
Still, the film injects a celebration of resiliency into its mourning tone, honouring the spirit and strength of those who have fought against and overcome the painful colonial legacy of residential schools. This one's definitely a must-see at the Aboriginal Pavilion.
Caroline Monnet: Mobilize
Visual artist Caroline Monnet is known for her elegant yet playful approach to sculpture, film/video, painting, and installation. She has experimented with the legacy of Minimalism, and her interest in architecture, geometry, space, light, and shadow is apparent in her short film Mobilize. You can see the piece as part of the Souvenir installation at the Aboriginal Pavilion, but you can also get an idea of Monnet's sharp and hypnotic aesthetic in another one of her short films, amik(waa):
Monnet's film in Souvenir features jaw-dropping imagery of Mohawk construction workers floating in the skeletons of skyscrapers high above busy Manhattan streets. These images are juxtaposed with shots of traditional hunter-gathers, questioning the tension and interplay in the dualities of city/countryside, traditionalism/modernism, and organic/man-made forms. Much of Monnet's film makes use of the fantastic NFB documentary High Steel from 1965. Check it out here:
High Steel, Don Owen, provided by the National Film Board of Canada
Jeff Barnaby: Etlinisigu'niet (Bleed Down)
Mi'gmaq writer/director Jeff Barnaby made a big splash in 2013 with his haunting and beautiful film Rhymes for Young Ghouls, which won him the Best New Director award from the Vancouver Film Critics Circle. among many other accolades.
His short film contribution to Souvenir has that same recognizable haunting tone: whether it's religion or science, industrialism or rural living, there's something ghostly about the archival footage repurposed by Barnaby, which depicts attempts by colonizers to extinguish the Indigenous population in Canada. Like the other films, the soundtrack by Tanya Tagaq mirrors the work's aesthetics and politics perfectly. Make sure you check it out soon at the Aboriginal Pavilion at Fort York.
Michelle Latimer: Nimmikaage (She Dances for People)
Michelle Latimer is another rising talent on the Canadian film scene. She's already received recognition south of the border, nabbing the Sundance Special Jury Honourable Mention for her stop-motion animated short Choke last year. Latimer appeared on Playback magazine's 2013 "Ten to Watch" list, and her 2014 short The Underground screened at the Toronto International Film Festival.
In Latimer's contribution to Souvenir, we see footage of the natural world—flocks of soaring birds, sprightly fish—intercut with footage of the spectacle of pageantry, particularly Indigenous women 'performing' their culture for colonizers to observe and objectify. Set to Tanya Tagaq's  "Flight," the film celebrates the resilience of First Nations women while also shining a harsh light on the politics of representation and appropriated iconography.
Visit the Aboriginal Pavilion this summer at Fort York!
This series of short films and the exhibition they're part of, Gazing Back, Looking Forward, are far from the only things happening at the Aboriginal Pavilion this summer. There's live music, art, comedy, dance, and more. Best of all, admission is FREE so make sure you explore the Pavilion while you're in Toronto for the Pan Am Games!
Check out the daily schedule of events here and bring yourself and your family and friends down to Fort York to experience a multi-dimensional celebration of Aboriginal cultures, histories, and futures. And why not follow the Aboriginal Pavilion on Facebook or Instagram? You'll get the latest on what's going on down at Fort York for the next couple of weeks, so you'll know exactly what to see and when.