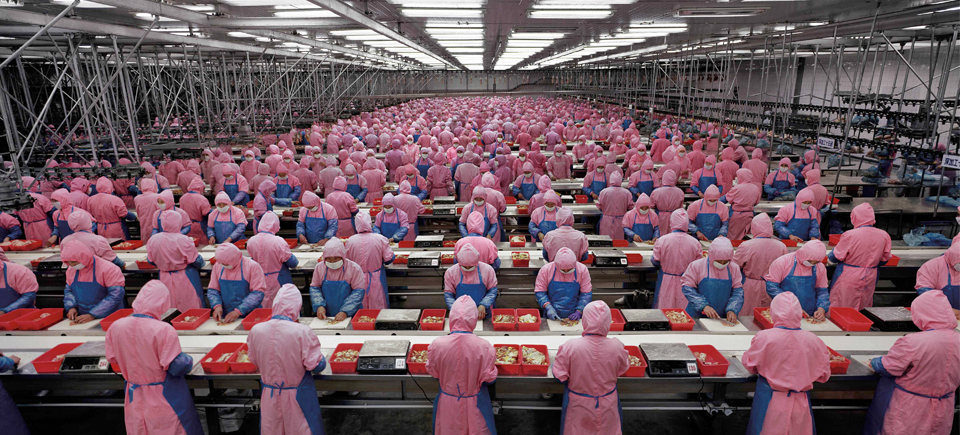 Mark World Photo Day With 5 Films on Photographers
August 19th marks World Photo Day, a day where photographers (both professional and non) around the world come together to celebrate the beauty that is photography.
While there's always been some version of a camera tinkering about history, it's widely agreed that the camera (more or less as we know it) was invented in 1839 when Louis Daguerre developed daguerreotypy, a process where a silver plate was exposed to light-sensitive chemicals that would capture an image before being treated with additional chemicals to remove the light-sensitive chemicals and render a latent image.
Despite being much, much more refined, modern film photography and film development still follows that basic process… except now, the only reason a subject would need to stay perfectly still for minutes on end would be to capture the perfect lighting for that perfect selfie to instantaneously share across all social media platforms.
In honour of World Photo Day, watch 5 films dedicated to the exceptional eyes of the men and women who capture all the glory and horror and majesty and wretchedness of our world with impartiality and skill.
Manufactured Landscapes, , provided by the National Film Board of Canada
Canadian photographer Edward Burtynsky has been creating large scale photographs of landscapes transformed by industry for over 30 years. His photographs are some of the most beautifully composed images of humanity's industrious crimes against nature, yet Burtynsky's skill as a photographer and artist never imbues his images with judgement or criticism; he simply presents the revamped beauty of the world.
In Manufactured Landscapes, Burtynsky traveled to China and documented the massive industrial revolution that took place. He turned his keen eye for composition on the workers at the Three Gorges Dam, an iron factory, and demonstrated the scale of Shanghai's urban renewal, all through stunningly vivid photographs. The film will make you think about our world and the way we live in it.
Muybridge's Strings
Muybridge's Strings, Koji Yamamura, provided by the National Film Board of Canada
Filmmakers and cinephiles owe their livelihood and passion to Eadweard Muybridge. In 1878, Muybridge successfully photographed consecutive phases in the movement of a galloping horse—aka 'The Horse in Motion' the very first stop-motion film ever recorded.
Koji Yamamura's animation focuses on the highpoints in Muybridge's troubled life and explores the irrepressible human desire to seize life's fleeting moments.
Teenage Paparazzo
Teenage Paparazzo, , provided by the National Film Board of Canada
For some, the photography bug strikes early. At just 13 years of age, Austin Visschedyk managed to make a name for himself as a paparazzo after he made an impression on Hollywood actor Adrian Grenier (HBO's Entourage and James Cameron's Aquaman).
Grenier flipped the lens on Visschedyk by interviewing and mentoring the Hollywood obsessed youth, wanting to understand the mentality behind the paparazzi and the draw of such an invasive and stalkerish profession. What Grenier learns is the toxicity of celebrity culture and the unforeseen consequences of fostering a budding passion.
Notman's World
Notman's World, Albert Kish, provided by the National Film Board of Canada
This doc short focuses on Canadian photographer William Notman. Photography was still largely unknown when Notman opened his studio in the 1850s, but he quickly turned his skill into a booming business. His portraits were so popular that within a few years, he was appointed official photographer to Queen Victoria.
Despite how popular his portraits were, Notman wanted his photography to be a means of documenting history and set out to immortalize the people and places of Canada. His photograph "Sitting Bull and Buffalo Bill" is one of my personal favourites.
The Bang Bang Club
The Bang Bang Club, Steven Silver, provided by the National Film Board of Canada
Meet the 'Bang Bang Club': Greg Marinovich, João Silva, Kevin Carter, and Ken Oosterbroek, four South African photojournalists who photographed South Africa's transition into democracy after the Apartheid was abolished in 1994. Steven Silver's film is based on actual events that transpired towards the final days of Apartheid, where Marinovich and Carter captured haunting images of the violence, fear, and chaos of a country in revolt.
Kevin Carter's name might not sounds familiar to you, but I guarantee you've seen his work. Shortly before the events depicted in the film, Carter photographed one of the most iconic and heartbreaking images in history: "Vulture Stalking a Child".
NFB/Images
Are you a photography buff? Do you love looking at incredible images from the world's rich history? If you are, check out our extensive stock shots and archival footage library over at NFB/Images.