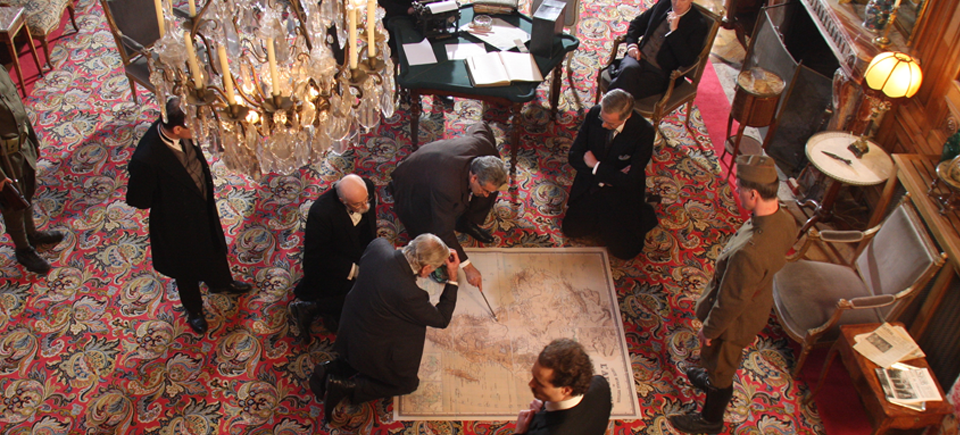 Skip the Movie Line and Watch 5 Free Docs
Some days, you're stuck indoors and all you want to do is watch a good, free doc. Maybe it's raining, or you're procrastinating, or you're recovering from a recent surgery – whatever the reason, you're in the right mindset and you're ready to watch. Problem is, no good docs come to mind.
Lately, we've produced some excellent short content, fantastic for filling 5 to 30-minute gaps in your day. But if you want to dive deep into a subject, you need to devote some time. What you need is a watch list for when you've got time on your hands and a hankering to learn.
No worries. We've got you covered. Below you'll find 5 free docs that we've put online in the past year. If you've missed any of them, for whatever reason, here's your chance to catch up.
Stories We Tell
In case you weren't already convinced, this genre-twisting documentary proves Sarah Polley is a master storyteller. From opening frame to closing credits, your eyes will be glued to the screen. Filled with self-deprecating humour, twists and turns, and a real-life family mystery, Stories We Tell relentlessly searches for the truth, even when it's hard.
Stories We Tell, Sarah Polley, provided by the National Film Board of Canada
Paris 1919
I read this book years ago, when it first came out. It was a huge seller at the time, and with good reason. It illuminated the events surrounding the peace process after the First World War in a way that made it easy to follow, and highly engaging. Paul Cowan's documentary honours the book and reflects on the hard-learned lessons of history.
Paris 1919, Paul Cowan, provided by the National Film Board of Canada
Payback
The creative team of Margaret Atwood and Jennifer Baichwal is hard to beat, and the latter has put together one helluva documentary based on the book by the former. I saw the film before its release, and I still can't get the story of the tomato fields out of my head. It's an eye-opening film, examining the way we look at debt, and how it affects every single thing in our lives.
Payback, Jennifer Baichwal, provided by the National Film Board of Canada
Ninth Floor
Mina Shum's foray into documentary offers a sensitive, artistic look at a huge moment in Canada's history – the infamous 1969 Sir George Williams Riot. For this film, Shum talks to many of those who were involved in the uprising that resulted after a group of Caribbean students accused their professor of racism. It's a chance for them to be heard, to set the record straight.
Ninth Floor, Mina Shum, provided by the National Film Board of Canada
Things Arab Men Say
I can't say enough good things about this documentary. In fact, I'm secretly hoping that the filmmaker will make a sequel – Things Arab Women Say. This film is so engaging, and it's so easy and enjoyable to watch. The premise is simple – it's a trip to the barber shop where we get to hang out and listen to Jay and his friends chat about politics, religion, family, and the experience of being an Arab in Canada. At a time when prejudices are high, it's important to listen to what they have to say.
Things Arab Men Say, Nisreen Baker, provided by the National Film Board of Canada