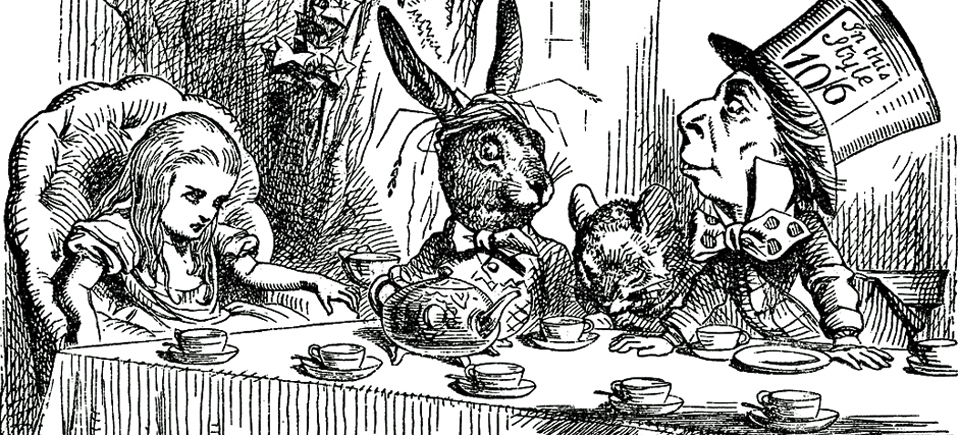 Watch 5 Trippy Films to Celebrate 150 years of Alice in Wonderland
Alice in Wonderland (shortened from Alice's Adventures in Wonderland) celebrates its 150 years anniversary this year.
Penned by English writer and mathematician Charles Lutwidge Dodgson under the pseudonym Lewis Carroll, the novel sprang from a tale Dodgson told a trio of sisters one "golden afternoon" as they rowed down the Upper Thames River at Oxford. The middle sister, Alice Pleasance Liddell, who was 10 at the time, enjoyed the story so thoroughly she asked Dodgson to write it down for her. And that is how Alice in Wonderland first appeared in print, in November 1865.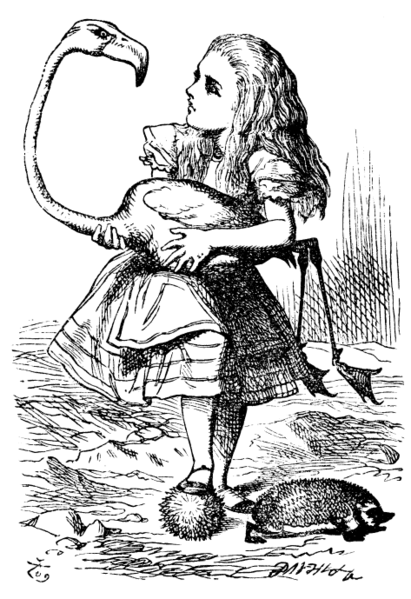 Although a century and a half old, Alice hasn't aged a bit. Thanks to numerous adaptations, this story about a girl who discovers a fantasy world populated by peculiar creatures after she falls through a rabbit hole has remained as fresh and fun as little Alice Liddel once felt it was. The book, which was translated into 176 languages, has never been out of print.
For many children, Alice in Wonderland represents a first taste of the brain-shakingly absurd. Filled with illogical characters, notions and puns, the novel introduced a little lighthearted nonsense to children's literature, a genre historically weighed down with heavy moralizing.
To celebrate 150 years of Alice, check out these 5 films in the spirit of, or drawing from various aspects of, this literary cornerstone.
1. The surreal fairytale: Sleeping Betty
Sleeping Betty, Claude Cloutier, provided by the National Film Board of Canada
When Princess Betty falls under a strange sleeping spell, the King calls the entire kingdom for help. But will a kiss really be enough to wake her? With shapeshifting figures and surprising beasts (moose-headed dragon, anyone?), this short ink-drawn Claude Cloutier animation will both please your eyes and tickle your brain.
2. Speaking animals: The Bear and the Mouse
The Bear and the Mouse, F.W. Remmler & Ingmar Remmler, provided by the National Film Board of Canada
Inspired by Aesop's fable The Lion and the Mouse, this short film unfolds in the Canadian forest and features a big brown bear in lieu of the lion. What really makes this film, though, is the talking animals. No talking white rabbits to report, but everyone from Bear, to Hawk to Mouse is voiced by the awesome Michael Rubbo (Waiting for Fidel, Sad Song of Yellow Skin) and the results are equal-parts mesmerizing and sidesplitting. Anthropomorphisation, for the win!
3. Falling through a hole: Cityscape
Cityscape , Ryan Larkin, provided by the National Film Board of Canada
Take a (very) quick stroll through Academy Award-nominee Ryan Larkin's trippy short, where a man tumbles down a magical hole and escapes his ordinary life. Watch your step, everyone!
4. Riveting "nonsense": Free Fall 
Free Fall, Arthur Lipsett, provided by the National Film Board of Canada
Uh-oh! More falling! Patching together random black-and-white film trimmings and soundclips, this experimental short from 1964 is a great example of Arthur Lipsett's eerie, pioneering style. For the record, research indicates nonsense isn't only highly entertaining, it's also good for you. So dig in!
5. Mushrooms and smoking caterpillars: Neurons to Nirvana