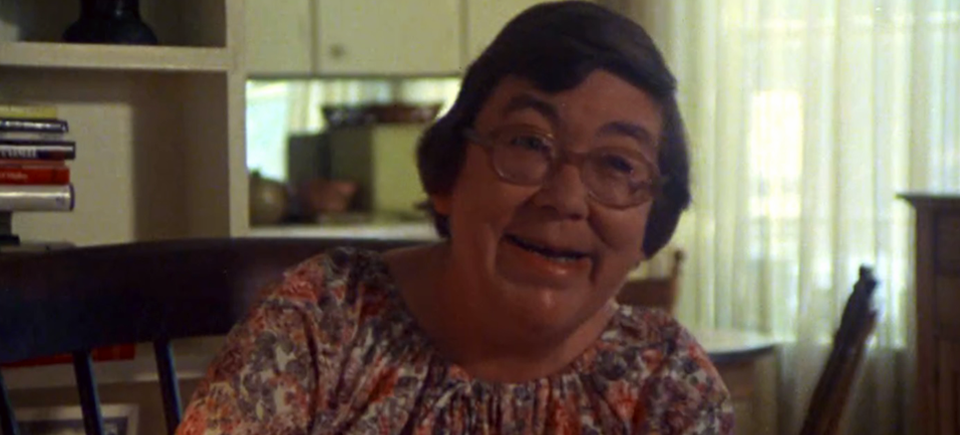 Margaret Laurence: The Stone Angel and Beyond
We recently acquired The Stone Angel, the film adaptation of the classic Margaret Laurence novel, as part of our partnership with Canada Screens. We've also recently added to NFB.ca the 1978 NFB-produced documentary about her life, Margaret Laurence, First Lady of Manawaka. So this week, we are going full Margaret Laurence for your viewing pleasure.
Margaret Laurence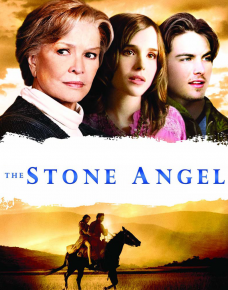 wrote The Stone Angel in 1964, and though it was the novel with which she would be most associated for the rest of her life, it was not adapted for the screen until 2007, a full 20 years after her death. While it was a long time coming, the film was well worth the wait.
 Ellen Burstyn stars as Hagar, a 90-year-old woman who finds herself at a crossroads, remembering her often tumultuous life in the prairie town of Manawaka. The film is a beautiful ode to memory, spanning almost all of the character's 90 years. We are there for the key moments in her life—the good, the bad and the ugly. The film manages to cover this entire period through flashbacks that never seem forced or intrusive. Burstyn plays Hagar from the age of 50 and up, while Christine Horne tackles the role of the younger version of the character (former indie-film favourite Ellen Page has a small role in the film as well).
Both actresses are sublime. There is never a maudlin moment in either performance. The elderly Hagar tries desperately to cling to her memories while fighting her son's efforts to put her in a retirement home. The film includes flashbacks to Hagar's youth, later showing her romance with a man her father does not approve of. We also witness the birth of their children and subsequent events in their lives, with all their hopes and tragedies. This is all handled seamlessly by director Kari Skogland, who uses the prairie setting to its full potential.
I must confess that I've never read The Stone Angel, but seeing the film adaptation has piqued my interest in the novel, which I've been told is set up as a series of vignettes that tell Hagar's life story. I think the film manages to keep the spirit of this structure without seeming disjointed or rambling.