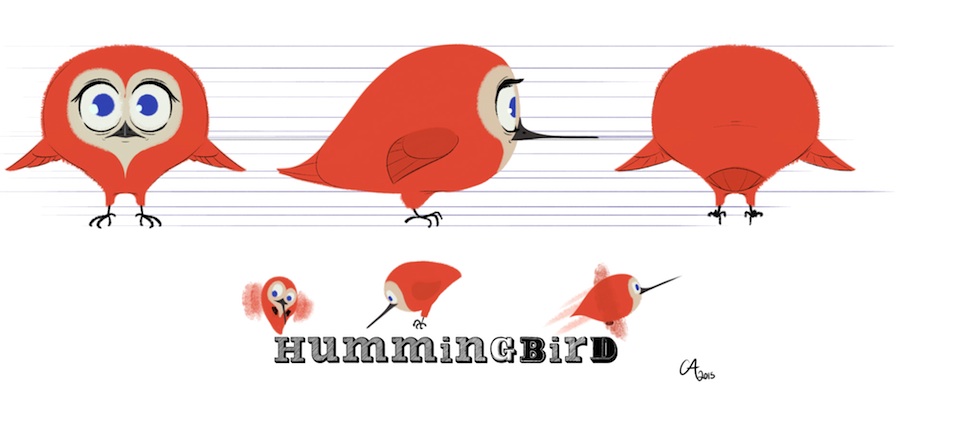 Pacific Animation: Three to Watch
Three. Count 'em. It's barely a year since Shirley Vercruysse assumed duties as executive producer of the Pacific & Yukon Studio, and she's already stickhandling an ambitious troika of animated films into production — three distinct auteur projects, each nurtured and driven by a specific artistic sensibility.
Haida artist adapts First Nations legend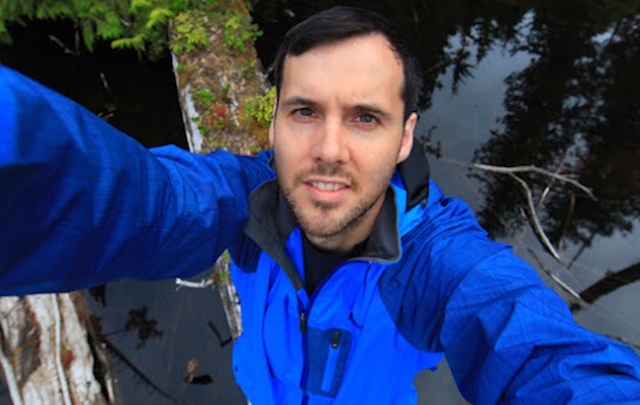 Myths are stories that stand the test of time, and the legend of Qwawk has it all — kidnappings, supernatural escapades, and a good-for-nothing talkin' marten. Like generations of Haida kids, Chris Auchter grew up hearing the tale – and now he's translating it into an animated short.
"When Shirley came on last year, we set up meetings with local filmmakers," says associate producer Teri Snelgrove, "and this was one of the projects that Chris brought to the table. We immediately saw the potential. Chris is super talented — and now he gets to make his directorial debut, putting his own creative spin on one of his people's great traditional myths."
Born and raised in Masset, in the Haida Gwaii archipelago, Auchter (above) was a lead animator on Daniel Janke's How People Got Fire — produced by Pacific & Yukon Studio in 2008. With The Mountain of Qwawk he directs his own project.
Inspired by the traditional "formline" imagery of Haida art, Auchter is using Toon Boom software to create his mythical cast of characters, working with 3D models created by sculptor JC Cappelletti, from the Toronto-based studio 3DPhacktory. Writer Annie Reid, brought in as story editor during investigate, joined forces with Chris and became a co-writer for the production
"It's a great fit for us," says Snelgrove. "The story is steeped in Haida culture, embedded within the landscape of the Pacific Northwest, and Chris is bringing it to a wide audience." The production has been endorsed by the Skidegate Haida Immersion Program (SHIP), an organization dedicated to promoting the Haida language, and producers hope to release a Haida-language version of the film.
Auchter recently moved production into the Pacific & Yukon Studio's Vancouver premises. The Mountain of Qwawk, produced by Shirley Vercruysse with Teri Snelgrove as Associate Producer, is due to be complete by winter.
Out of the gate: Window Horses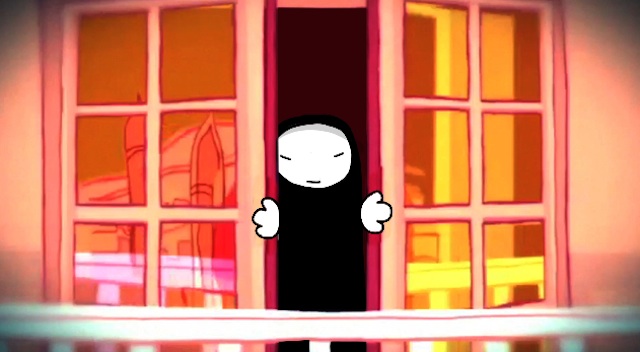 As versatile as she is gifted, Ann Marie Fleming refuses to be contained within a single medium. She excels in cinema, graphic novels, interactive media, and even counts karaoke among her accomplishments — an animated short that interprets the Fleetwood Mac tune Landslide. Step up to the mic…
Whatever the mode of expression, her work is distinguished by arresting visual poetry, wry intelligence and a lively far-reaching curiosity. Having kicked off her film career with striking shorts like You Take Care Now, she's amassed a impressively eclectic list of director credits, including the NFB co-production The Magical Life of Long Tack Sam, a feature doc about her vaudevillian great-granddad, and I Was a Child of Holocaust Survivors, an animated short based on Bernice Eisenstein's memoirs that made TIFF's 2010 Top Ten list.
Born in Japan to mixed Chinese and Australian parentage, Fleming is drawn to stories that investigate diversity and cultural boundaries – themes she continues to explore in her latest project Window Horses, an ambitious feature animation that the NFB is co-producing with Fleming's own company Stickgirl Productions.
The story features Rosie Ming, an incarnation of Fleming's avatar stickgirl, and recounts Rosie's momentous trip to Iran — where she attends a poetry festival and makes a series of surprising discoveries.
"Anne Marie is passionate about art and politics— and she's got phenomenal drive," says Shirley Vercruysse. "By the time the NFB came onboard, she'd already raised a significant portion of the budget —through indiegogo and other community outreach initiatives — and put together an amazing star-studded creative team."
Fleming's cast features Sandra Oh in the lead role, along with other big name actors like Ellen Page, Nancy Kwan, Shohred Aghdashloo and Don McKellar. The project reunites Fleming with BC-based animator Kevin Langdale, who worked with her on Holocaust Survivors.
Check out the trailer: