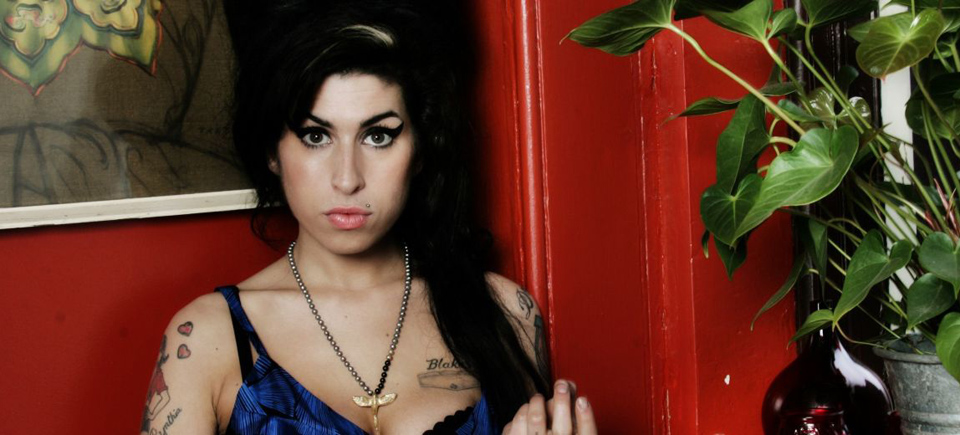 Amy Winehouse, Nick Cave, Alice Cooper… Watch 5 Docs on Outstanding Musicians
There are musicians who move us so much we want to know every last thing about them. How on earth are they so awesome? We stalk them online, poring over every single one of their Instagram posts, looking for answers. We end up knowing them really, really well. Sometimes even better than some of our real life friends. We accumulate all sorts of intimate details about their childhood, the ebb and flow of their relationships, their pets, their kids. It comes to the point where we become experts on these people, liable to correct other, less die-hard fans who clearly have no clue what they're talking about. ("Lies! She never has avocado on toast for breakfast!")
For those of you who feel this way about Amy Winehouse, Nick Cave, Alice Cooper, Motörhead and Pussy Riot, your lucky day has come. Put everything on hold and check out 5 tell-all docs about these exceptional artists and the music they create:
Amy
Amy, Asif Kapadia, provided by the National Film Board of Canada
Featuring extensive unseen archival footage and previously unheard tracks, this strikingly modern, moving and vital feature doc from Asif Kapadia (Senna) tells the incredible story of 6-time Grammy-winner Amy Winehouse. A once-in-a-generation talent, Winehouse was a pure jazz artist in the most authentic sense. She wrote and sang from the heart using her musical gifts to analyse her own problems. The combination of her raw honesty and supreme talent resulted in some of the most unique and adored songs of the modern era. Her huge success, however, resulted in relentless and invasive media attention which coupled with Amy's troubled relationships and precarious lifestyle saw her life tragically begin to unravel. She died from alcohol poisoning in July 2011 at the age of 27.
20,000 Days on Earth
20,000 Days on Earth, Iain Forsyth & Jane Pollard, provided by the National Film Board of Canada
Nick Cave is a one-of-a-kind guy, and this is a one-of-a-kind film about him. Neither doc nor fiction yet esthetically impeccable, the film is a day in the life of this slick musician and cultural icon. Voices from the past revisit Cave in daydream-like scenes as he sits behind the wheel, driving through his adopted hometown of Brighton, England. He also opens up to a psychoanalyst, reflecting on how his early years continue to inform his work, and journeys through his memories via mementos from his personal archive. An inventive, lyrical ode to creativity 20,000 Days on Earth features the close friends and collaborators who have affected his life, among them Warren Ellis, Ray Winstone and Kylie Minogue.
Super Duper Alice Cooper
Super Duper Alice Cooper, Sam Dunn, Reginald Harkema & Scot McFadyen, provided by the National Film Board of Canada
Super Duper Alice Cooper is the twisted tale of a teenage Dr Jekyll whose rock and roll Mr Hyde almost kills him. It is the story of Vincent Furnier, preacher's son, who struck fear into the hearts of parents as Alice Cooper, the ultimate rock star of the bizarre. From the advent of Alice as front man for a group of Phoenix freaks in the 60s to the hazy decadence of celebrity in the 70s to his triumphant comeback as 80s glam metal godfather, we watch as Alice and Vincent battle for each others' souls. A dizzying blend of documentary archive footage, animation and rock opera, this first ever 'doc opera' – will cement forever Alice Cooper's legend.
Lemmy
Lemmy, Greg Olliver & Wes Orshoski, provided by the National Film Board of Canada
Motörhead fans, this one's for you. In this film, we journey into the idiosyncratic world of Motörhead lead vocalist and bass player Lemmy Kilmister. Decades later, Kilmister continues to tour with his band. He lives in the small rent-controlled Hollywood apartment he won't give up because it's close to his favourite bar, and survives – thrives! – on a steady diet of Jack Daniels and Marlboro cigarettes. Featuring no holds barred conversations and interviews with die-hard fans and famous friends like Slash of Guns and Roses, Ozzy Osbourne, Alice Cooper, Metallica's James Hetfield and Lars Ulrich, Dave Grohl and Billy Bob Thornton, this film is an exciting – but also surprisingly warm and affectionate – look at Lemmy's rock and roll life.
Pussy Riot: A Punk Prayer
Pussy Riot: A Punk Prayer, Mike Lerner & Maxim Pozdorovkin, provided by the National Film Board of Canada
Filmed over the course of 6 months, this film tells the incredible story of three young women: Nadia, Masha and Katia. As members of the feminist art collective Pussy Riot, they performed a 40 second "punk prayer" inside Russia's main cathedral. This performance led to their arrest on charges of religious hatred and culminated in a trial that has reverberated around the world and transformed the face of Russian society forever. With unparalleled access and exclusive footage, this film looks at the real people behind their now-famous colourful balaclavas.Moving from farce to tragedy and back again, the film explores how political and religious forces contrived to make an example out of three young artists who stepped out of line. But with Nadia, Masha, and Katia, Russia's ruling powers got more than they bargained for. Are you a ready for a Pussy Riot?