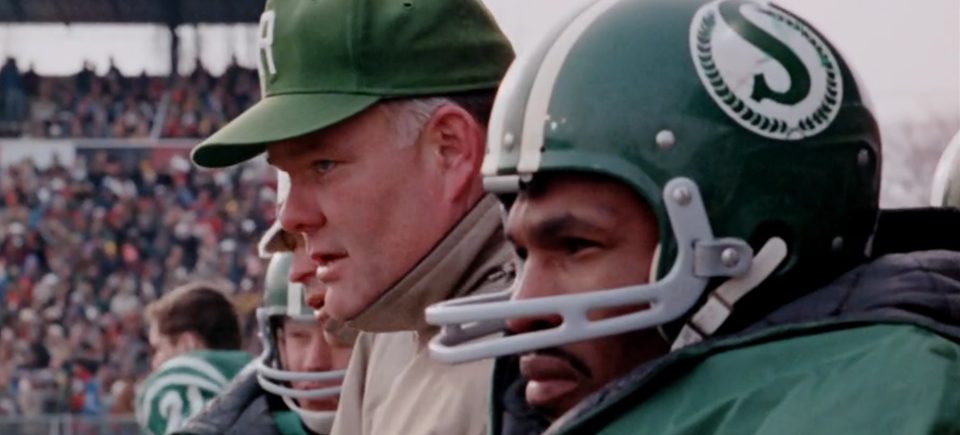 The Grey Cup: A Canadian Tradition (As Seen On Film)
The first time I sat down to watch the Grey Cup was in 1975. I was 14 years old and my hometown Alouettes came within a hair of winning their fourth title. A missed field goal in the dying seconds sealed their fate. It was as thrilling a game as you can imagine. I was hooked for life.
I know I share this love of Canadian football with most of the country's sports fans. It is a blast to go to the occasional regular-season game and a must to catch the Grey Cup on TV, regardless of who is playing.
In today's post, I want to share three films with you that feature the great Canadian game. (By the way, we invented gridiron football—the Americans copied us.) All three are vastly different, but a treat for nostalgic CFL fans.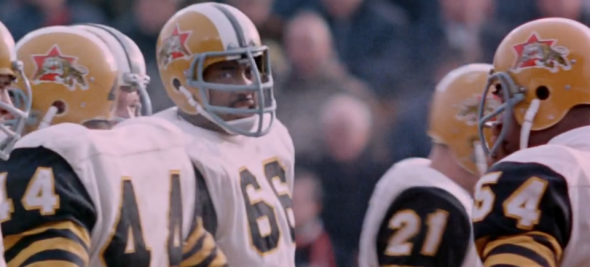 My first film suggestion is Playing a Dangerous Game, which deals with the Grey Cup game in Montreal in 1969 at a time when the FLQ was planting bombs all over the city. The film revisits the championship and some of the players who participated to discuss why it was brought to Montreal (hosting for the first time in 38 years) in such a tense political climate. Prime Minister Pierre Trudeau attended the game, which was played at the old Autostade (demolished in the late 1970s). The match featured the largest security force for a sporting event in Canadian history. The film includes spectacular game footage intercut with contemporary interviews of the players and security personnel recounting their experiences during Grey Cup week. It certainly offers a unique view of this great Canadian sport.
Nostalgia factor: Ottawa Rough Riders quarterback Russ Jackson and Saskatchewan Roughriders quarterback Ron Lancaster in action; the short-lived Montreal Autostade in all its quirky glory.