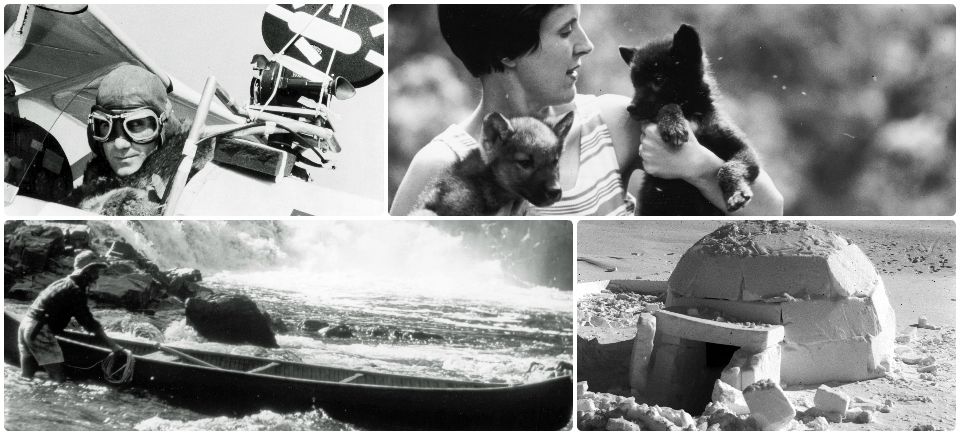 Download and Own 5 Bill Mason Films for $0.99 Each
A talented naturalist, author, painter, filmmaker, and conservationist, Bill Mason (1929-1988) is one of those effortlessly awesome wilderness guys who make you proud to be living in such a majestic place as Canada… even if you've never paddled a canoe.
Bil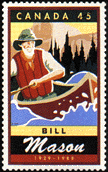 l Mason's Canada is full of rivers to explore, bush pilot friends to hang out with, and fierce animals to befriend and understand. His films, all well-beloved NFB classics, not only remind us of the necessity to go out and enjoy the natural beauty that surrounds us but also awaken in us the desire to protect it.
This week, we're celebrating Bill Mason with a sale on five of his best films, available to download and own for only $0.99 each.
Get them while you can! Sale ends December 3, 2015.
Paddle to the Sea (1966)
Paddle to the Sea , Bill Mason, provided by the National Film Board of Canada
This first film follows the odyssey of a small hand-carved wooden figurine from Lake Superior to the sea. Based on the Holling C. Holling book of the same name, the film illustrates the many perils this brave little canoeist encounters on its downstream journey. Forest fires, inquisitive wildlife, Niagara Falls – oh my! An eventful, heartwarming tale that will amaze and delight children of all ages.
Blake (1969)
Blake, Bill Mason, provided by the National Film Board of Canada
In this film, Bill Mason momentarily trades river waters for the wide open sky to profile his friend and fellow filmmaker Blake James. A true "hobo of the skies," in Mason's words, Blake James adventurously pilots his own vintage bi-plane here and there, forever eluding the trappings of modern life. Funny and full of surprises, this unparalleled tale of freedom won Mason an Oscar nomination in the live-action short category.
Cry of the Wild (1972)
Cry of the Wild, Bill Mason, provided by the National Film Board of Canada
A massive box office success in the US, where it grossed 5 million dollars (and these were 1974 dollars!), Cry of the Wild is Bill Mason's most widely-known film. Filmed in the High Arctic, British Columbia, Lake Superior and back at home in the Gatineau Hills, where the Masons relocated three wolves who later produced a litter of cubs (baby wolves, eeeeek!), the film is both a personal account of the Mason family's relationship to wolves (they are not the bloodthirsty savages fairytales warned you about, it turns out) as well as a gorgeous illustration of the wolf's tribal customs, mating and birth. Precious wildlife moments never before seen on film.
In Search of the Bowhead Whale (1974)
In Search of the Bowhead Whale, Bill Mason, provided by the National Film Board of Canada
In this film, Bill Mason and whale specialist Scott McVay pack a helicopter, aqualungs, underwater cameras and head to Alaska's aptly named Icy Cape to track the bowhead whale (Balaena mysticetus), a mysterious and nearly extinct 70-ton mammal. Will the men and their crew be able to find and film the magnificent bowhead?
Waterwalker (1984)
Waterwalker, Bill Mason, provided by the National Film Board of Canada
Mason's final film, Waterwaker, takes us to one of his favourite spots: the North Shore of Ontario's Lake Superior. There, Mason journeys by canoe into the wilderness, stopping here and there to paint or sketch beautiful aspects of nature, presented as "God's artwork." Both spiritual and environmental in scope, with ample whitewater footage thrown in for good measure, this film is widely considered Mason's masterpiece.
*
"The medium of film is for me a means of expressing my love and enjoyment of the natural world, and of sharing my concern for what's happening to it with anybody who looks and listens.
I am not particularly in love with the medium itself. It is a cumbersome, complicated, technologically-oriented art. But as a means of sharing something, there is no other medium to equal it." – Bill Mason, 1979