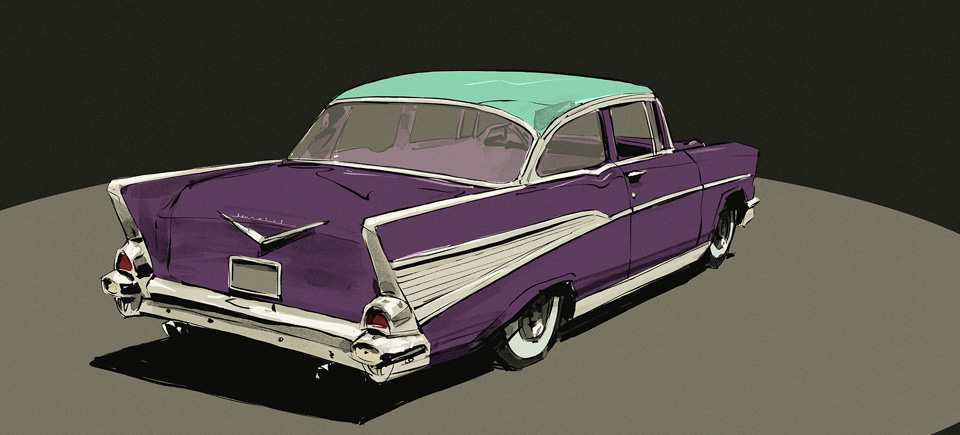 Happy Holidays from Award-Winning Animator Claude Cloutier
Just in time for the holidays, award-winning animator and illustrator Claude Cloutier (Sleeping Betty, The Trenches) has unveiled 5 gifs inspired by his latest short film, Carface.
Carface (Trailer), Claude Cloutier, provided by the National Film Board of Canada
A biting musical-comedy satire about the power of Big Oil, Carface, which premiered at Annecy earlier this year, presents cars that sing and dance to Que Sera, Sera as the planet slides into ruin.
Five minute in length and produced by Julie Roy, the film is one of the 10 films shortlisted for the Academy Award for Best Animated Short Film. (Woop!)
Happy Holidays!