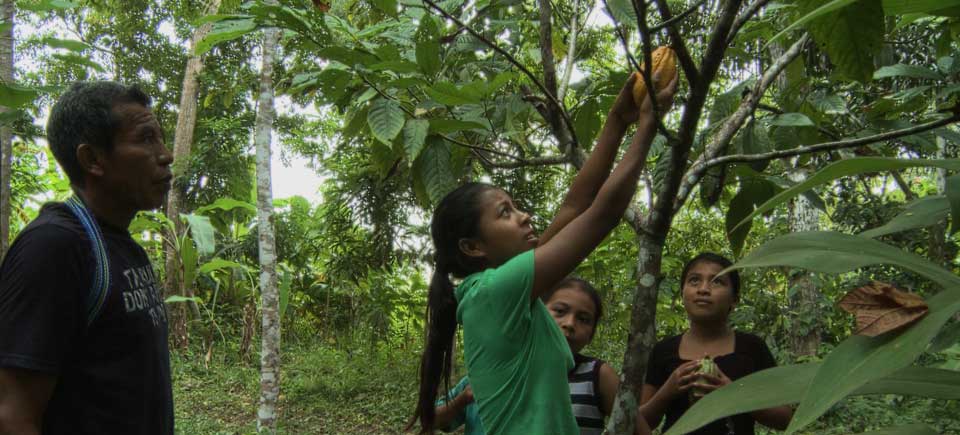 How to Grow Cacao Trees, A Family Succession
* This post was written by Mariana Santillan, cultural and educational project manager and intercultural communication consultant.
Life isn't easy when you come from a large family. Elisha and her 14 brothers and sisters have to help their parents in order for the family to run smoothly. They learn to grow cacao trees and prepare the cacao for sale, and become familiar with the secrets of the forest plants. Despite a daily life filled with challenges, Elisha fights to realize her own dreams, especially that of becoming an archeologist. This film covers many themes that can be discussed in the classroom, including knowledge transfer, family succession, mutual support, solidarity and education.
Discovering a new place: Belize
Ask students to think about the importance of putting things into context to understand them better. Knowing more about Belize can help them understand the issues that Elisha and her family face. Ask students to learn about the country, by locating it on a map, listing the key moments in its history and the ethnic groups that live there, and learning about its official language and dialects, its socio-economic status, natural resources, etc.
Elisha and the Cacao Trees, Rohan Fernando, provided by the National Film Board of Canada
This film is available for immediate viewing by CAMPUS subscribers. You may already have a subscription to CAMPUS through your school. Go here to find out.
Living in a multicultural environment
Elisha's family is of Mayan origin and speaks Q'eqchi' (Kekchi) at home. At school, Elisha speaks English. The young girl grew up in this multicultural environment. Canada is also a multicultural country. Invite students to see how they are also exposed to multiculturalism by encouraging them to look at concrete situations. What are the benefits and challenges of multiculturalism?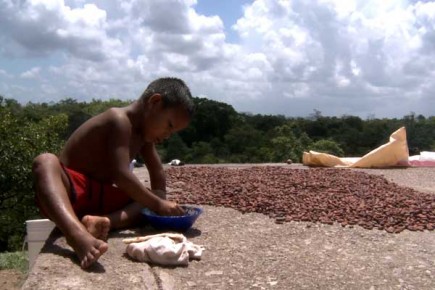 Identifying family dynamics
Every family has its own "dynamic" for ensuring that it runs smoothly. Ask students to identify the dynamics that exist in Elisha's family. In what sort of environment does the family live? What is their house like? What do the daily activities of family members look like (cooking, washing, diet, hygiene)? How are the relations between them? What role is assigned to each of them? Afterward, suggest to students that they repeat the exercise… with their own families!
The value of knowledge transfer
Knowledge transfer is a central theme of the film. Elisha's parents teach their children the secrets of growing and preparing cacao. Ask students to reflect on the importance of knowledge transfer and then find something that is transferred from generation to generation within their own family: a recipe, a story, use of a medicinal plant… Every family has its secrets!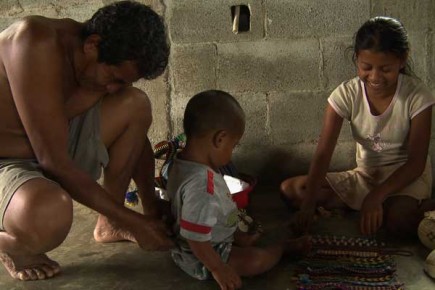 Realizing one's dreams
Elisha shares one of her dreams with us: she wants to become an archeologist because there are many archeological sites in Belize that fascinate her. Suggest a role-play scenario to students: they must advise Elisha on archeological sites that exist in their region. Ask the students to conduct research and prepare suggestions for Elisha. Ask them to complete the exercise by sharing their own career plans.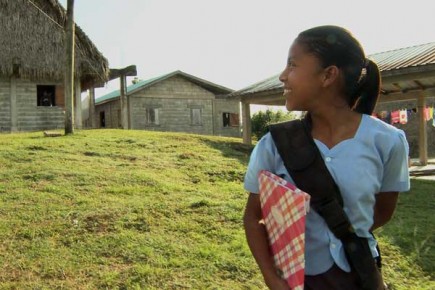 Cacao and fair trade
Cacao and its derivatives are found in every grocery store. Sometimes, some of these products have the "fair trade" label. What does that mean? Have students research this topic and then reflect on the impact of fair trade on a family like Elisha's. Ask them to push their reflection further by looking at their responsibilities as consumers.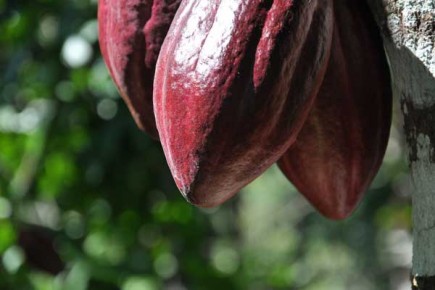 Chocolate in every dish!
In the film, Elisha and her family reveal the various steps in cacao production and preparation. Have students list them and then reflect on how we use this product in the kitchen. Ask them to become "chefs for a day" and develop a full gourmet menu in which every dish contains cacao.
Elisha and the Cacao Trees is a film that gives us a lot to think about and is a pleasure to watch!