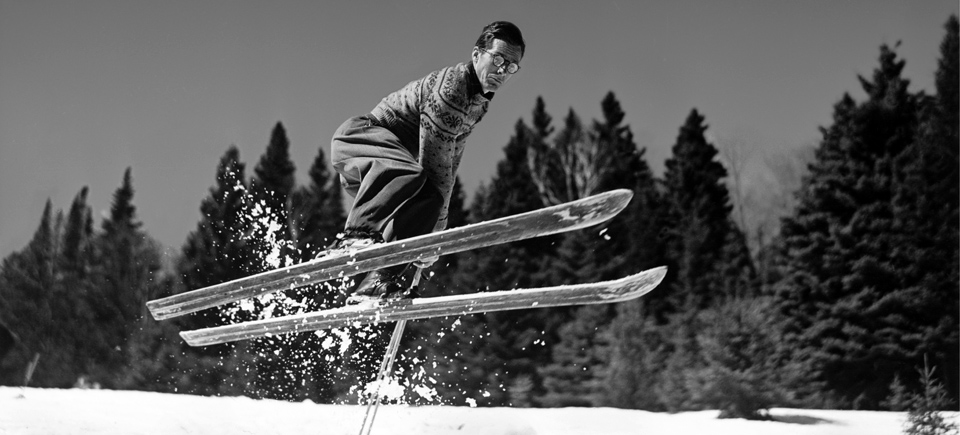 Photo Fridays| Check Out 20 Vintage Ski Pics From the 1940s
* The following photographs were taken from the archives of Ski in the Valley of the Saints (1944), "a panorama of winter scenery and sports in the Laurentians" and Ski Skill (1946), "a look at skiing in Canada and a demonstration of some of the basic skills involved."
*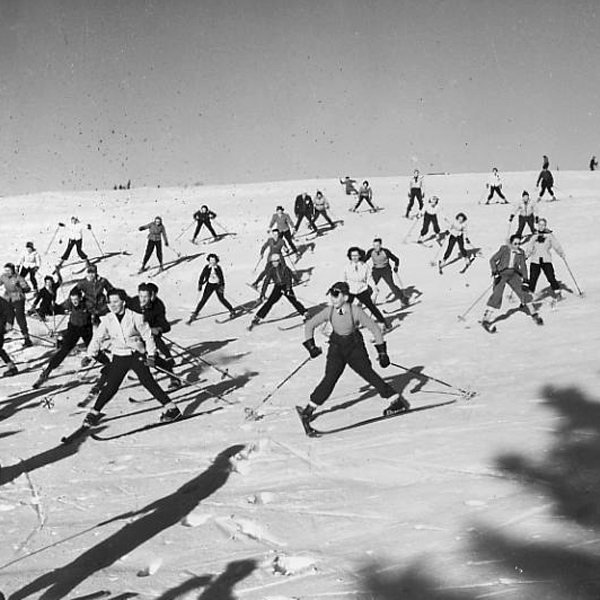 Someone once said that skiing was the the art of catching a cold and going broke while rapidly heading nowhere at great personal risk. Well that someone was really bitter, and probably an all-around winter hater. As Canadians know and have known from quite some time, skiing is amazing.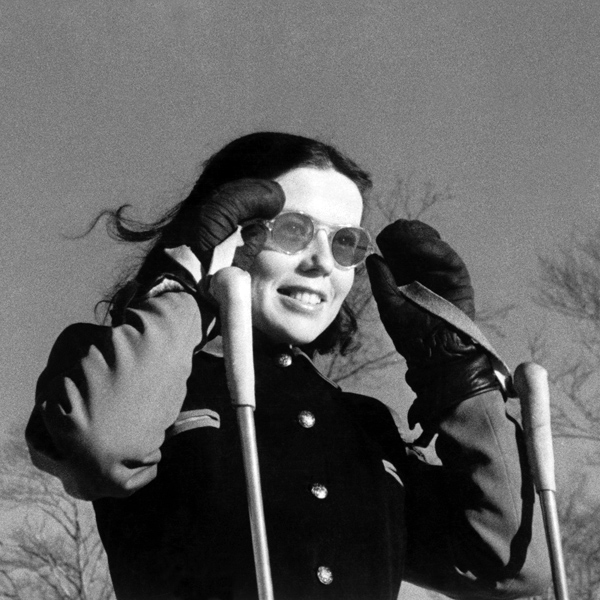 Though having the right equipment helps, of course. (Peep the sweet "ski goggles"!)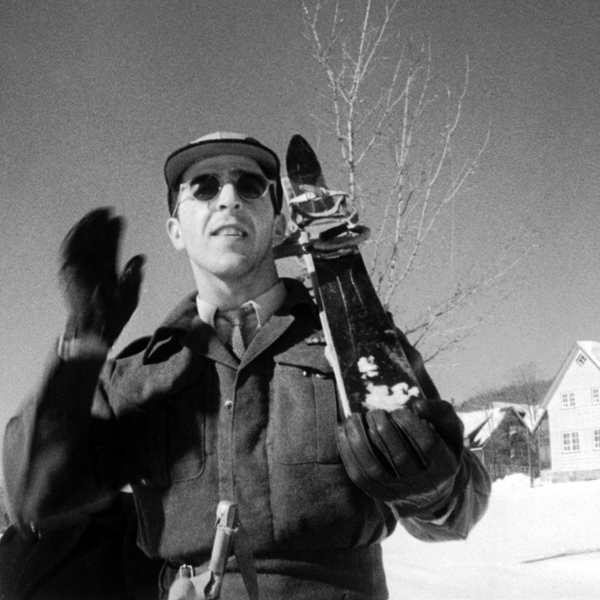 Sportswear had a different vibe back in 1946. Shirt and tie on the slopes, A-OK!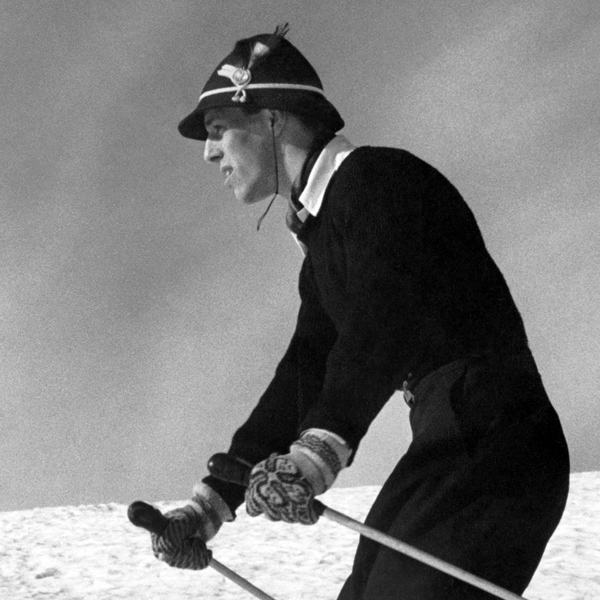 Seriously, it was everything but casual… or waterproof. (Love the Swiss hat securely attached under the chin. Wouldn't want to lose that thing!)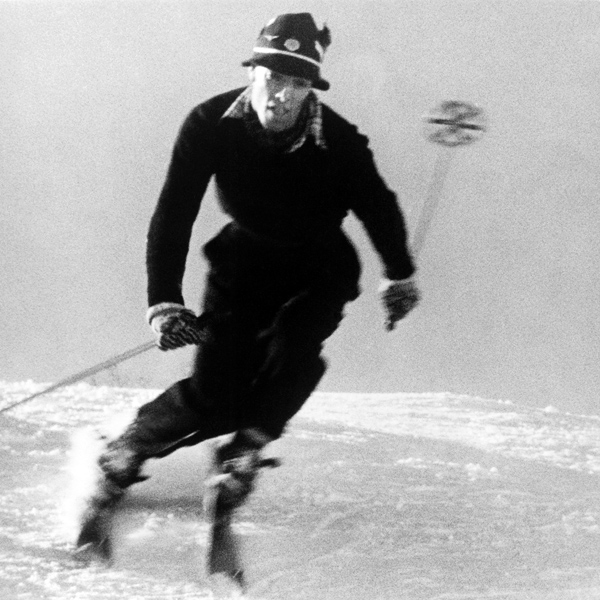 Pro tip: Only forgo the jacket and scarf if you are 100% sure you won't tumble face first.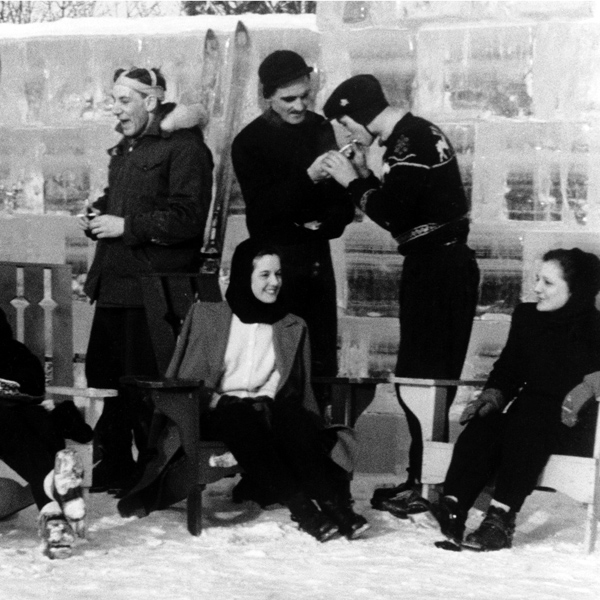 Skiing's a great way to make friends. It attracts all sorts of cool, eccentric types who aren't afraid hanging out in ice buildings or wearing balaclavas in public.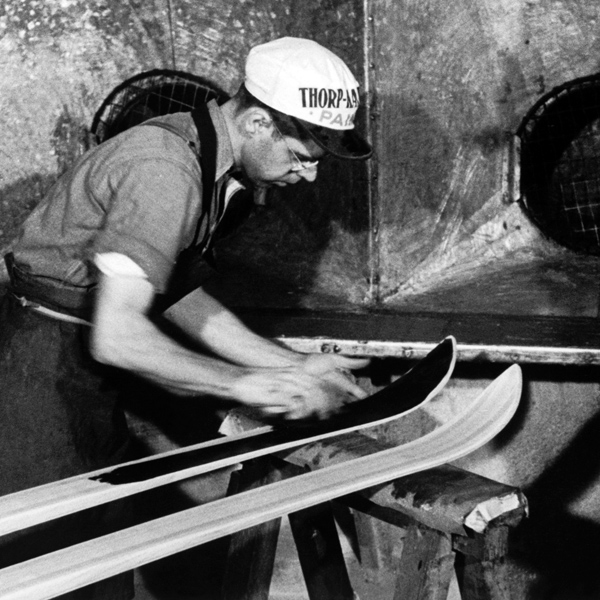 Back in the day, all skis we're made out of wood – by hand.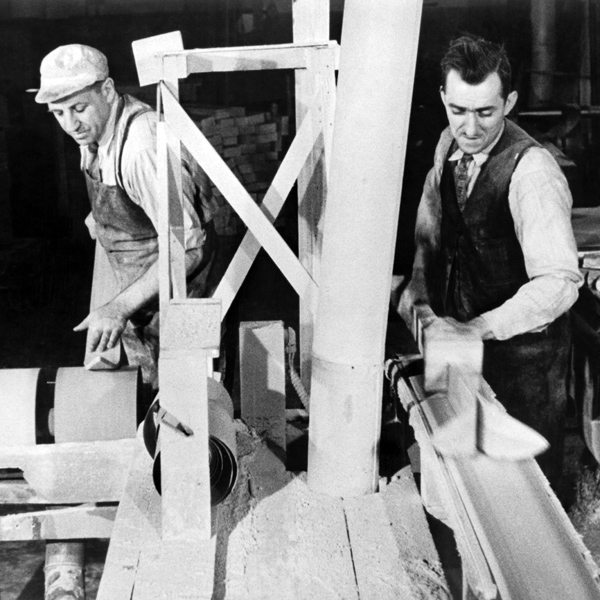 It was quite the process!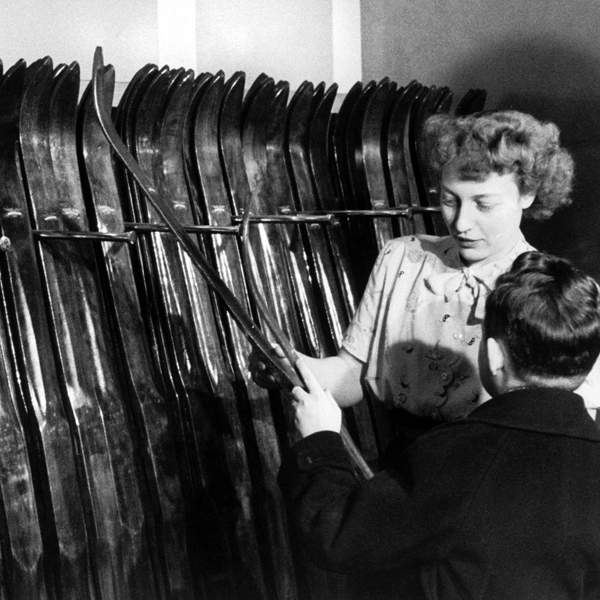 The finished product, with attractive sales rep.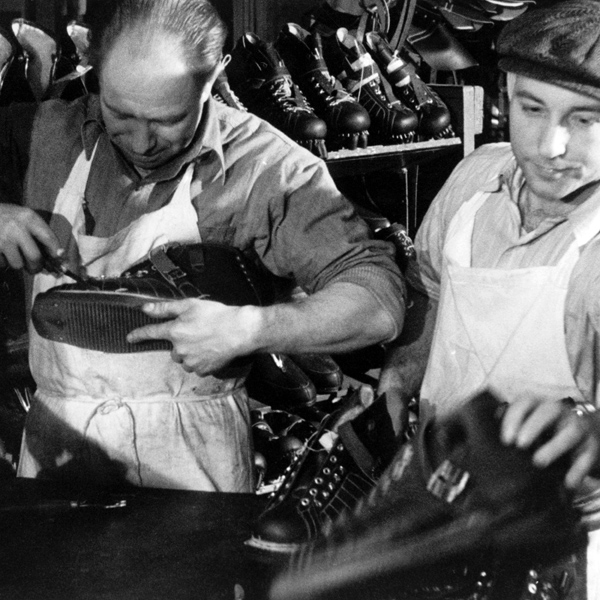 Boots were uniformly made out of stiff (and soon-to-be frozen) leather.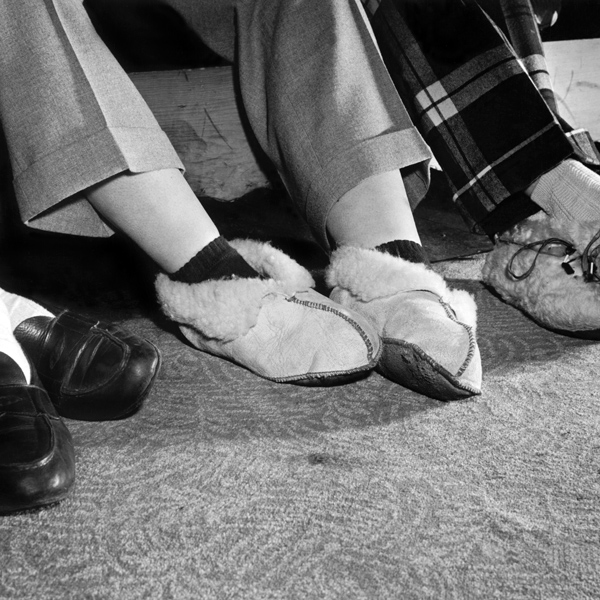 Which may explain these questionable après-ski fashions…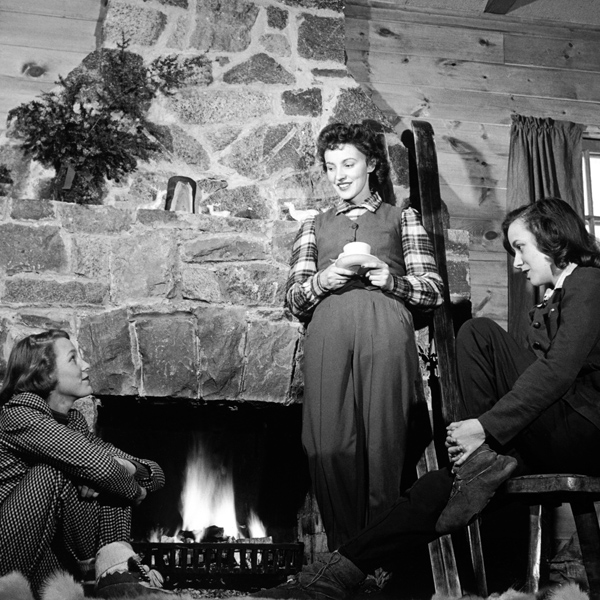 Oh, après-ski!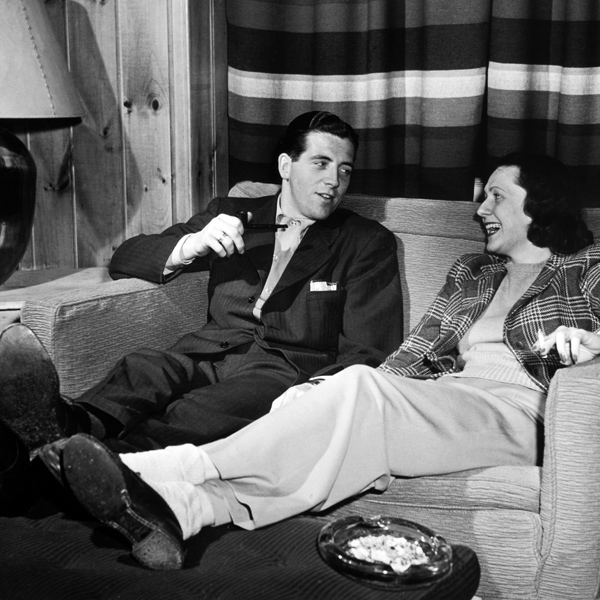 The perfect time to get to know each other, while actively reversing any possible health benefits gained during the day by collectively chain smoking pipes and cigarettes inside!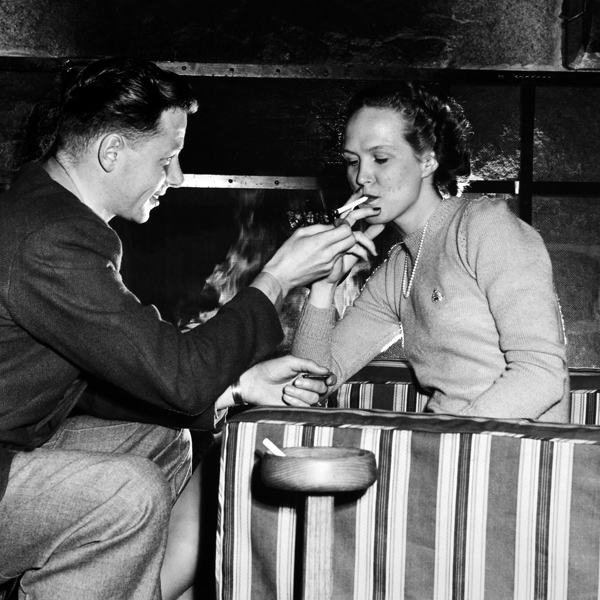 Here, let me light that for you. You must be exhausted after all that fresh air!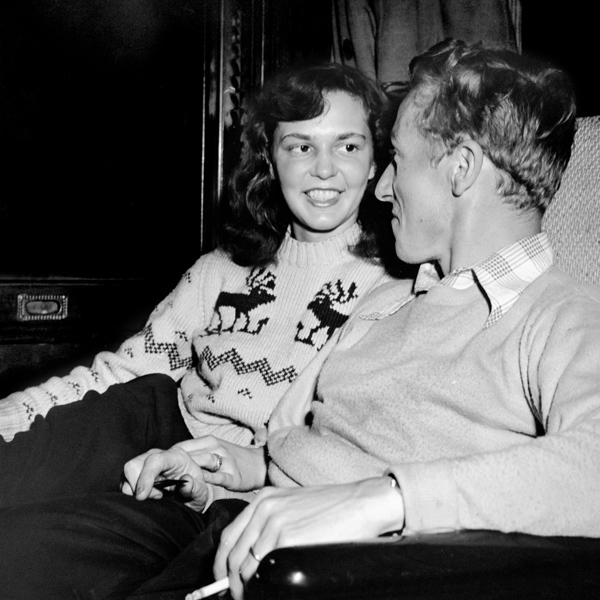 And what better opportunity to sport that fly caribou sweater!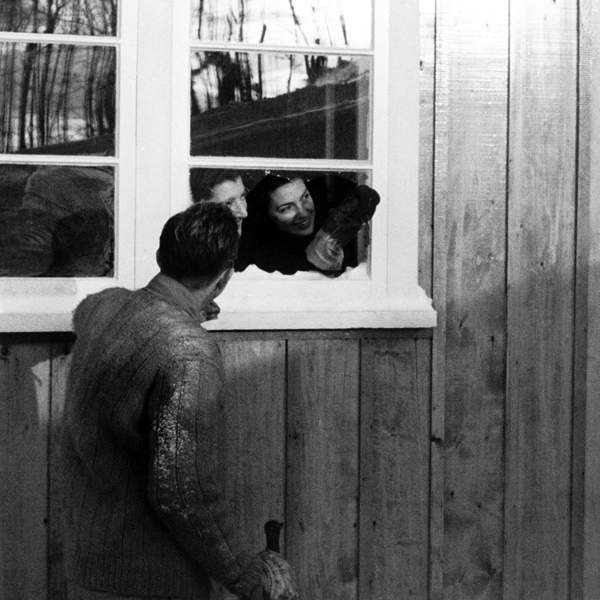 Before you know it, morning is here. Another day, another snowy adventure!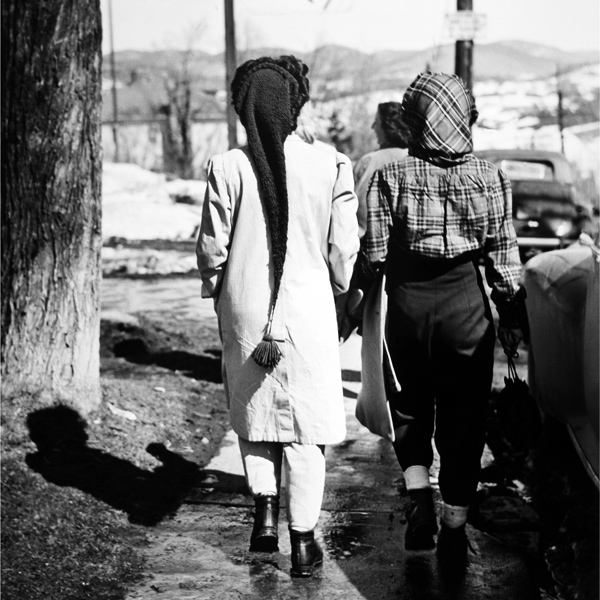 Time to pop into town to impress the locals with your snazzy winter garb.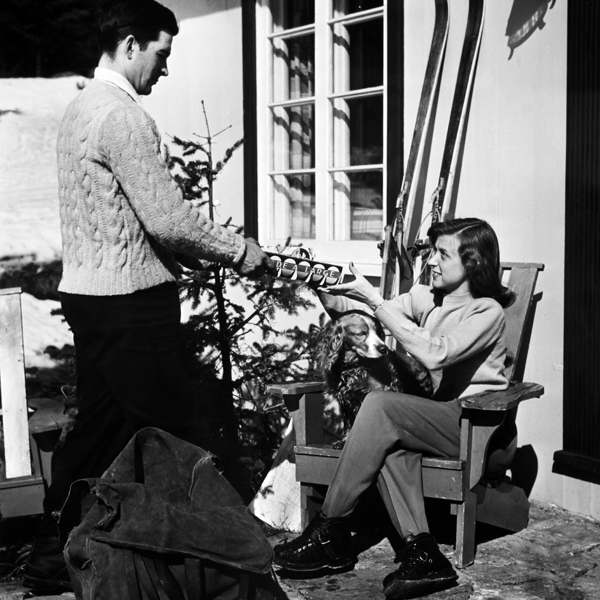 Unless you opt to let the cute grocery man deliver his eggs – on skis! – directly to the cottage!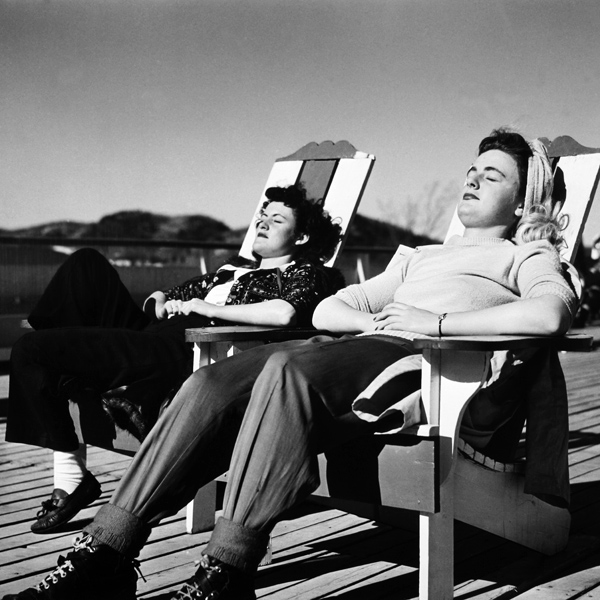 Oh to soak in the late winter Laurentians rays with your bestie!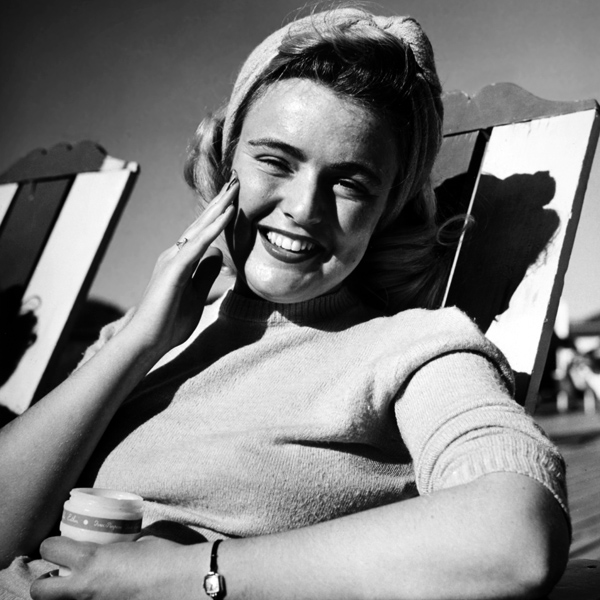 These ski vacations are my beauty secret! What's yours?