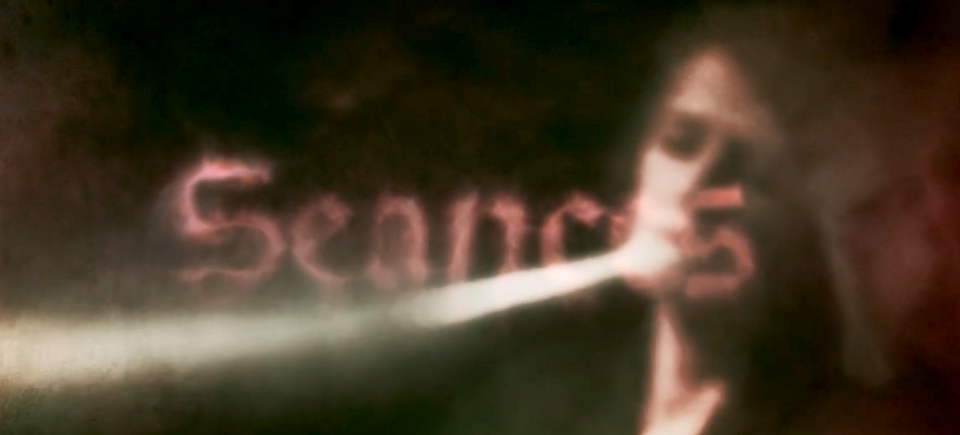 Seances: Guy Maddin Invokes Interactive Spirits
The imagined ghosts of silent movies are resurrected in Seances, a deliriously original interactive installation that gets its world premiere in the Storyscapes program at the 2016 Tribeca Film Festival.
The project emanates from the feverish imagination of Guy Maddin, the reigning surrealist of Canadian cinema, co-directing here with fellow Winnipeggers Evan and Galen Johnson. Working from a creative base at the NFB, they've been collaborating with Halifax-based interactive studio Nickel Media, conjuring up a spectral digital demimonde that breaks new ground in data-driven cinematic storytelling. Pictured below: Guy Maddin and Evan Johnson.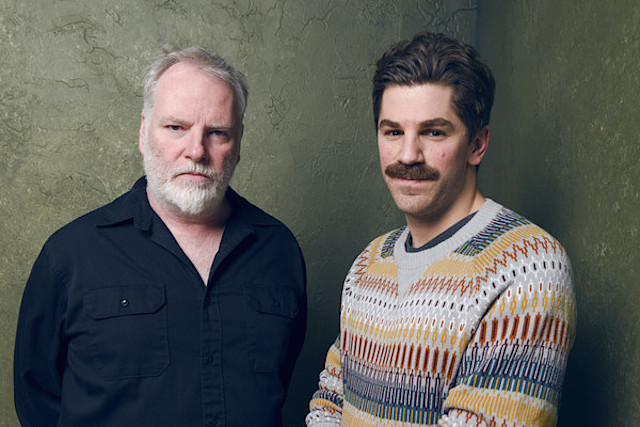 Each viewing experience of Seances is completely unique, a never-to-be-repeated configuration of sound and image, evoking early film with comic and startlingly originality. Employing the latest in cloud-based compositing, cutting-edge technology designed by Nickel Media, it draws upon an extensive image bank — footage from the unusual two-pronged shoot of the 2015 feature film The Forbidden Room — to generate a seemingly infinite abundance of ephemeral shorts. No pausing or sharing permitted. Even as you watch, the film you're watching is being effaced from history. Nothing is permanent in Maddin's digital moviehouse.
"This is a highly conceptual project, with lots going on," says producer Alicia Smith. "We've had to implement sophisticated technology, capable of generating hundreds of thousands of narrative variations, so the challenges on that front have been huge. But at its core this project is still about cinema. It's full of film references and riffs on the visual language of early sound cinema. All filtered through the strange and wonderful sensibility of Maddin and his team."
The project has had a long and unusual gestation. Maddin first approached the NFB with the proposal back in 2010. Intrigued by the gaps in film history — the discovery that most silent films have been lost or destroyed — he wanted to fashion his own idiosyncratic version of this lost history within an interactive framework. But Telefim funding for the ambitious project was contingent on the production of a related feature film.
Maddin and co-director Evan Johnson shot both productions simultaneously in 2014 – working with an international cast that features Roy Dupuis, Charlotte Rampling, Mathieu Amalric and Geraldine Chaplin — and conducting their shoot before live audiences at Montreal's Centre PHI and the Centre Georges Pompidou in Paris.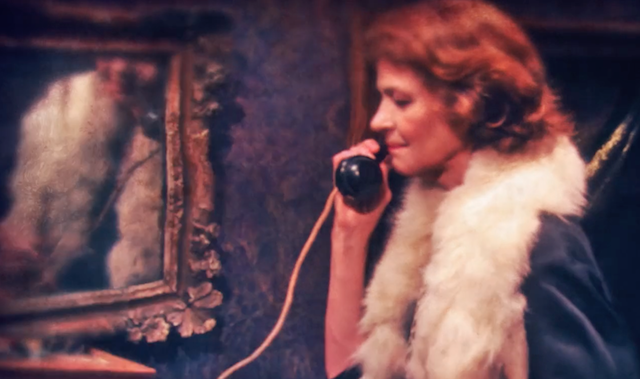 The resulting feature The Forbidden Room premiered at the 2015 Sundance Festival. The Hollywood Reporter hailed it as "a wild, demented cinephiliac feast from the mind of Guy Maddin" — and the film went on to nab the Toronto Film Critics Association's Rogers Best Canadian Film Award.
Where The Forbidden Room featured 15 stories, nested within each other like a Russian doll, Seances takes narrative inventiveness into an otherwordly digital realm, employing algorithms to generate a kaleidoscopic range of cinematic texture and narrative variation.
"The movie functions as a kind of trailer for the interactive," says Smith. "They're distinct projects but they share Guy's surrealist aesthetic, one rooted in a special Winnipeg sensibility. Guy seems to like the challenge of working with limited resources: he loves to show the frayed and shabby edges of things. And he relishes the charlatan quality of filmmaking. When on set with the actors, he'd start the shooting day with a mock séance, invoking the spirits of silent film."
The browser-based interactive embodiment of the project premieres online at seances.nfb.ca on April 14 – and the gallery installation premieres the same day at the Tribeca Film Festival as part of Storyscapes, a program showcasing cutting-edge immersive installations and VR projects. Circa 1948, Stan Douglas' acclaimed interactive art app, got its launch here in 2014.
Seances is co-created by Guy Maddin, Evan Johnson, Galen Johnson and the NFB, in collaboration with Nickel Media's Aubyn Freybe-Smith. It is produced by Alicia Smith, the NFB Northwest Studio's Winnipeg-based producer, and Dana Dansereau, producer with the NFB Digital Studio. Executive producers are David Christensen and Loc Dao.
Seances is not the first Maddin project that has fun with faux archival footage. With the highly acclaimed My Winnipeg (2007) he crafted an extravagant mockumentary tribute to his Prairie hometown, and with the 2009 NFB release Night Mayor, he fashioned a faux period newsreel about an Canadian inventor who devises a clandestine image factory powered by the aurora borealis.