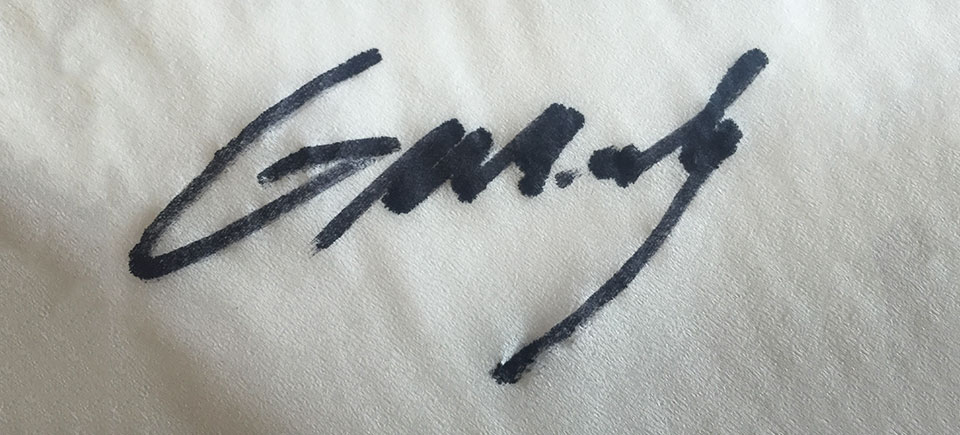 Interview With Legendary Method Actor Grant Mously
10:12 PM. Sunday night. The Waldorf-Astoria Hotel, New York.
I've been waiting for two hours for a chance to interview one of the greatest actors of our generation. Celebrated by peers and critics alike as one of the most singular method actors to be captured on celluloid, Grant Mously is a force of nature. Roger Ebert once described him as "the only actor to truly capture the spirit of transfiguration" for his performance in An American Tail.
Born in the rural town of Wakefield, Québec, Mously has been seen in countless motion pictures here in Canada and abroad. From appearances in Stratford classics to his groundbreaking work in Disney's repertoire to a staple figure in the Dardennes Brothers' oeuvre, Mously truly is this extraordinary chameleon that no other actor has come close to emulating.
Grant Mously, a hero to most, finally arrives three hours late for our meeting. Looking unusually dishevelled, he orders a Cobb salad and a 16 year-old Lagavulin. Without a word nor a glance, he gets down to business.
Grant Mously: You're from the NFB?
Maxime Monast: Uuh… yes.
Mously: What do you want to know?
Monast: Well first, how did you get a chance to work with animation great Evelyn Lambart?
Mously: Eve's movie came at a strange time. I like to take breaks between pictures. You know… rediscover myself. In my younger days, I used to go to India or Peru. Meet real salt of the Earth folk. Maybe find my next inspiration for a future character. But I jumped from playing Richard III in Stratford to The Town Mouse and the Country Mouse. Let me just say – that's no small feat.
Monast: I would imagine.
Mously: Are you an actor?
Monast: No, but…
Mously: That's right you don't know anything.
For a minute, all one could hear in the near-empty dining area was the legend crunching his salad. Was Mously legitimately hungry? Irreversibly peeved? I waited a few moments before putting the question to him again.
Monast: Tell me more about that experience.
Mously: I gave that character my all. Eve's said that her movie was going to be a breeze, a weekend vacation in the Alps. But, coming off of Shakespeare is one hell of a ride. I was not prepared to switch gears. It took two weeks to get into character and at that point the shoot was almost over. Plus, it was on the sound stage next to that horrible highway. It'd drain me terribly – physically and emotionally. It almost cost me my third marriage. It is, in my opinion, not my best work, but Eve was happy with it.
The Town Mouse and the Country Mouse, Evelyn Lambart, provided by the National Film Board of Canada
Monast: It's one of your finest…
Mously: I got The Secret of NIMH off of Eve's picture. Don Bluth saw it and called me directly at my cottage home. I was hesitant at first, first time director, but his earlier work showed promise. I was integral in casting his vision on the screen.
Monast: And that lead to a healthy relationship with Don after he left Disney. So, what made you come back to Montreal?
Mously: Right, seems the NFB only calls when they need someone for Aesop or La Fontaine. But then again, I was a hard time imagining a better fit.
Monast: Since you mention it and I know you don't usually talk about it, but how was that first experience at the NFB? There is a 14 year gap between your first appearance and Ms. Lambart film.
Mously: After The Bear and the Mouse, I didn't want to work for the NFB ever again. That's what I call the "Bermuda Triangle" for any actor! Terrible experience. Bad food, worst working conditions and two directors! That's enough to make a man go insane. Lucky for me, my fifth wife Lauren was there. She had rented a cabin near the production. I would sneak off every chance I got. Those were some good days…

The Bear and the Mouse F.W. Remmler & Ingmar Remmler, National Film Board of Canada
And that was that. He finished his last finger of Lagavulin and was off.