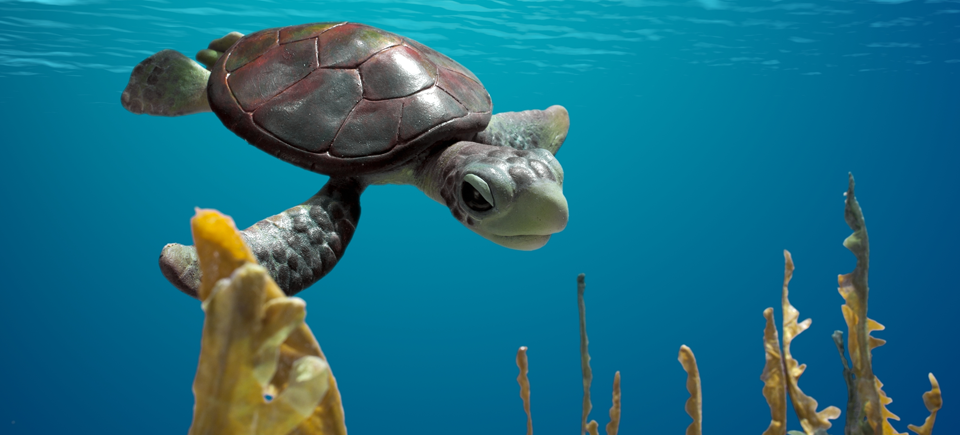 5 Films To Watch This Spring Break
It's Spring Break season across Canada. Throughout the month of March kids will be off school at various times, enjoying a week's break from their books, tests, and the classroom in general. That first morning? When you don't have to wake them up and usher them out the door? Pure bliss. But then what? How do you keep your kids entertained for the entire week?
While of course we encourage as much physical activity and creative play as possible, we also know that that no matter what, your kids are going to spend some time in front of a screen. Maybe it's those early morning hours when you'd rather be sleeping. Maybe it's while you're preparing a meal. Or maybe it's the witching hour, when you'll do anything just to keep them content. Whatever the case, we've got you covered. If they're going to be watching, might as well make it quality viewing!
A Sea Turtle Story
Got some little littles? They'll love this exquisitely animated short film about the life cycle of the sea turtle. They'll discover tons of information about this endangered species as they watch them go from the beach to the sea and encounter all variety of adventure and threat as they move through the water.
A Sea Turtle Story, Kathy Shultz, provided by the National Film Board of Canada
Big Mouth
I am a huge fan of Andrea Dorfman, the filmmaker who created this gem of a film. She has a way of getting to the truth in a very engaging, entertaining way. This film tells the story of Trudy, a little girl who's sweet and smart, but doesn't always know when to keep quiet. It's a film about learning about oneself, and the consequences of your actions.
Big Mouth, Andrea Dorfman, provided by the National Film Board of Canada
The Bear and the Mouse
Based on one of Aesop's fables, this version of the tale features a bear in the role of the lion, but the message remains the same. It's a great way for your kids to learn that size doesn't matter, help can come in any form, and sometimes, the oddest friendships are the best.
The Bear and the Mouse, F.W. Remmler & Ingmar Remmler, provided by the National Film Board of Canada
64,000,000 Years Ago
Some kids are just obsessed by dinosaurs. When I was younger, I babysat a kid who at 7 years old could name every species their unique characteristics. It is a fascination with enormous creatures? A curiosity about the extinct? Who knows. But whatever the reason, this film will surely satisfy your little one as they get a glimpse of the late Cretaceous period.
64,000,000 Years Ago, Bill Maylone, provided by the National Film Board of Canada
Journey of the Blob
Got a little creator in your house? Slime is all the rage over here these days. I've never gone through so much shaving cream, glue, and food colouring in my life. Thank heavens for the dollar store! Given the slime craze sweeping the nation, it's the perfect time to sit your kids down in front of this film that teaches a little bit about ecological responsibility.