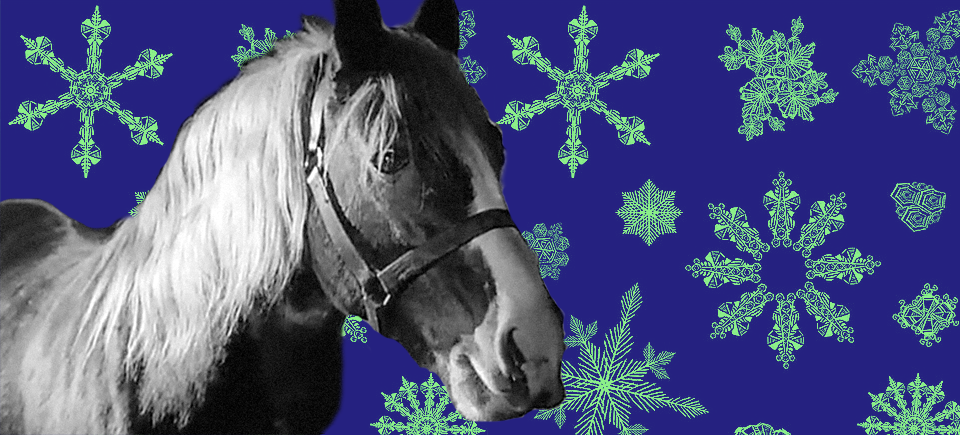 Watch 5 Live Action Films For Kids
When you think of kids' films, do cartoons come to mind? If so, you're not alone! But beyond the often zany and silly world of animation, you'll find plenty of kid-friendly content with real live people and animals, waiting to be discovered. Here are 5 live action films for kids to get you started.
Gaston's Recital
Young Gaston's a hockey star and a violin wizard, and both passions keep him busy. But what happens, one fateful Sunday, when he's slated to play in a recital on the same day as the big game? Cue two mischievous friends, a filibustering grandfather,  and a dad who had the solution all along, and Gaston might just get to do it all.
Gaston's Recital, André Melançon, provided by the National Film Board of Canada
The Pony
All siblings John and Kathy want is a pony, but dear old dad just won't hear of it. After saving up their hard-earned pennies, brother and sister buy the neighbor's horse, Pancho, and are determined to show their dad that they can handle the responsibility… with a big reveal on Christmas.
The Pony, Lawrence Cherry, provided by the National Film Board of Canada
Adventures
Poor little Peter the racoon just wants to spend his day having 500 adventures. Though he wandered off from his family in search of fun, things don't go according to plan. But at least we can learn a few lessons from Peter's misfortunes, like the importance of being kind to animals, that we should be careful around heavy machinery, and that it's always good to have friends who have your back.
Adventures, Michael Rubbo, provided by the National Film Board of Canada
Animal Friends
An important part of growing up is coming to understand the world we live in, and who we share it with. In this documentary short, we get to learn more about Canada's animal friends in three different settings. From the mountains of Banff, to a school visit from the local zoo in Vancouver, to the streets and SPCAs of Montreal, we see animals of all shapes and sizes, and in all walks of life.
Animal Friends, , provided by the National Film Board of Canada
The Bear and the Mouse
In this reimagining of Aesop's The Lion and the Mouse, a hungry bear is ready to snack on a mouse when he suddenly has a change of heart. One good turn deserves another, and the mouse later comes to the bear's rescue when a pair of hunters threaten to do him in. The film offers several important lessons on kindness, gratitude, and the importance of racially and culturally appropriate casting.
The Bear and the Mouse, F.W. Remmler & Ingmar Remmler, provided by the National Film Board of Canada