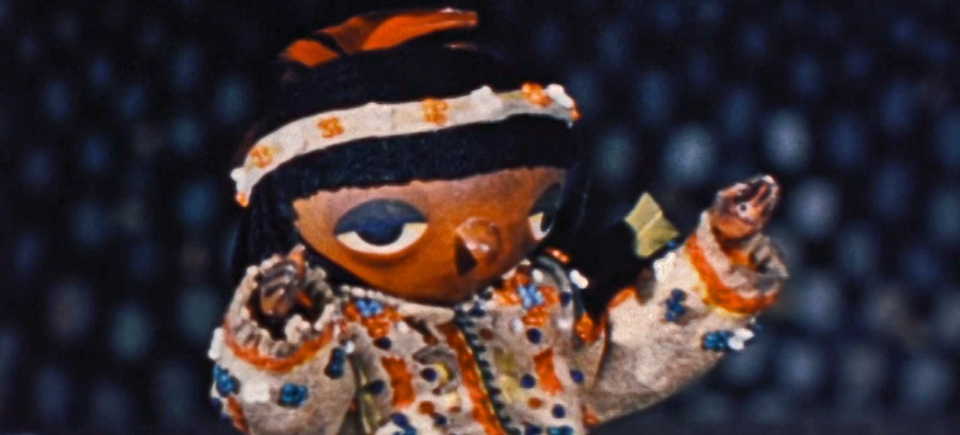 Puppet School of the Streets: Watch Grant Munro's One Little Indian on NFB.ca
If you can get past its awkwardly colonial title, the 1954 animation One Little Indian, recently added to NFB.ca, is a curious and unexpectedly fun little film.
Directed by Grant Munro, who brought us the bone-chiling Toys, it tells the story of Magic Bow, a First Nations boy endowed with magic powers who learns about street safety while visiting the big city for the first time.
Magic Bow, it turns out, is the headlining act in the Wild West Rodeo. Inside the arena, he thrills crowds with his magic tricks. Outside, however, he's paralyzed by the whirl of traffic.
How can he navigate this buzzing sea of buses, cars and trucks? Happily, cities are filled with helpful (if strange-looking) people, and Magic Boy, with their help, picks up the street smarts he needs to get around town.
What makes this film extra special, however, is the incredible puppets.
See for example the perennially heavy-lidded Magic Bow, somewhat reminiscent of the Egyptian bird-god Horus: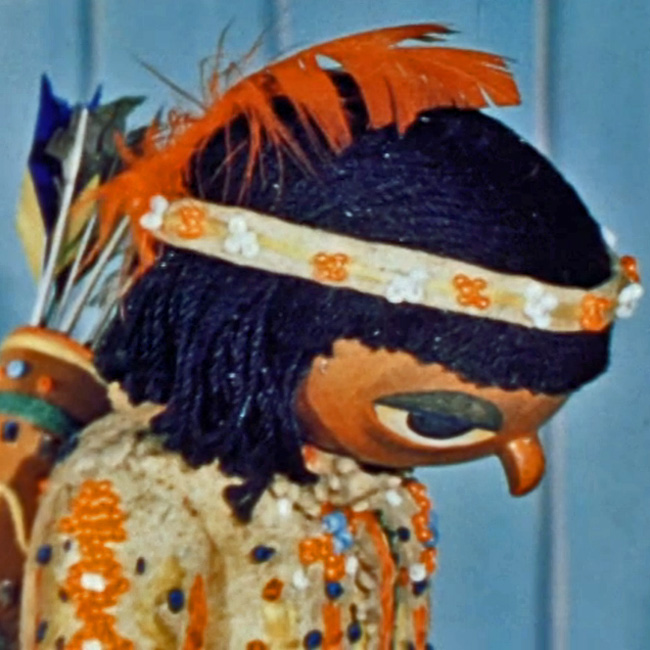 Image: The star of our show, who may or may not be Mi'kmaq. (The French version of this film is titled Drôle de Micmac.) 
Misshaped faces, twisted features, and sunken eyes: One Little Indian's puppets are all delightfully odd-looking.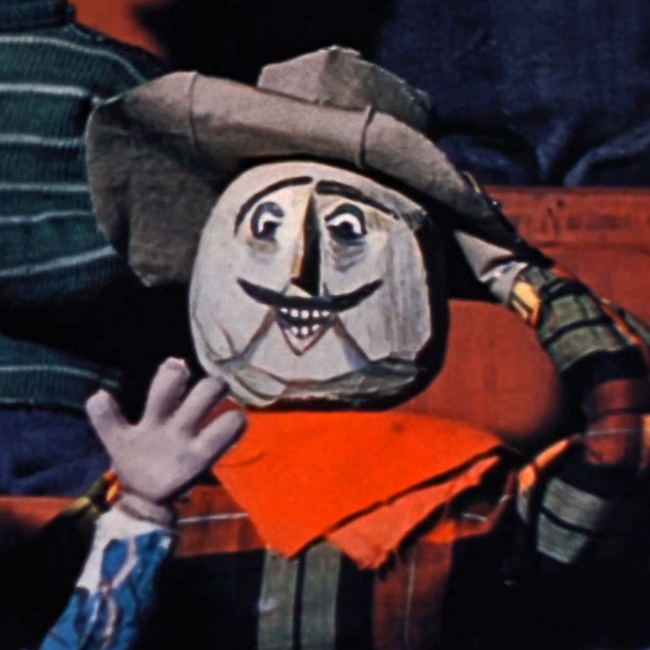 Image: A man at the rodeo.
Seriously, there doesn't seem to be a "normal" face in town.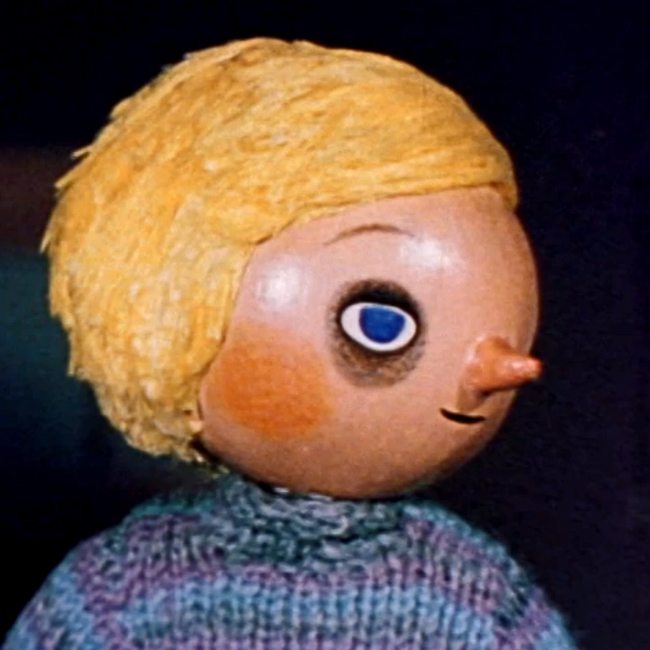 Image: Lonely Boy, looking tired.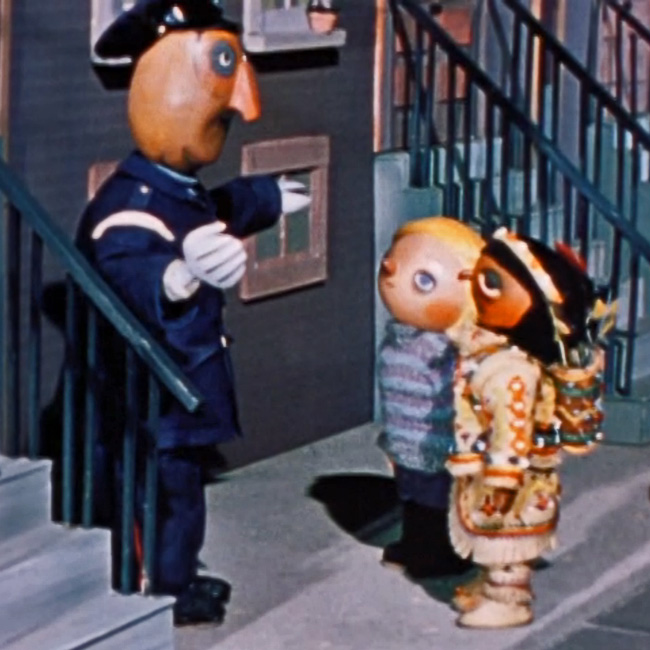 Image: Mr. Law, the policeman, with Magic Bow and Lonely Boy.
So whether you're looking for a refresher course on when to cross the street ("Now I know! Now I know! Red means stop and greens means go!"), or are into quirky puppet animation, this 1954 gem got you covered.
Watch it free below:
One Little Indian, Grant Munro, provided by the National Film Board of Canada