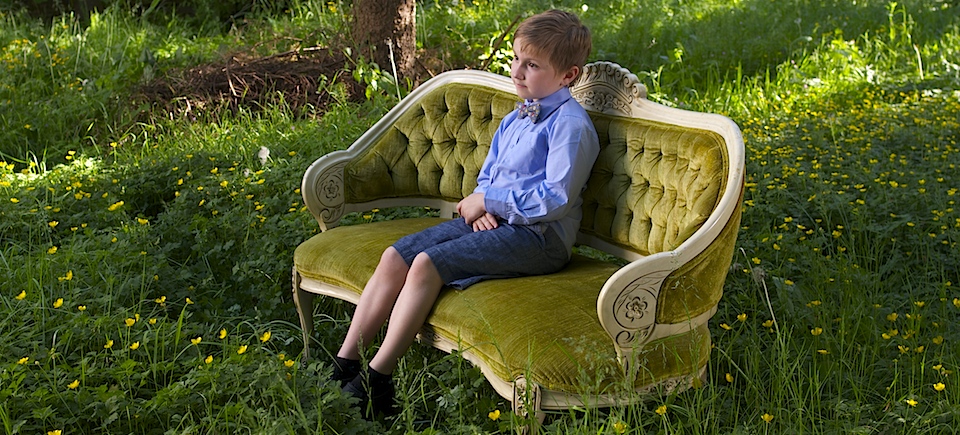 Beauty: The Young Gender Pioneers
Bex is only eight — a kid, not an activist. But just being Bex is revolutionary. He's one of a growing number of gender non-conforming kids who are quietly upending deeply rooted notions of what it means to be female or male.
As psychologist Diane Ehrensaft points out in her recent book The Gender Creative Child, it is primarily children who are leading the way in this cultural revolution, "nimbly pushing the boulders around, creating an ever-shifting terrain as we try to grasp with 'what's your gender?' '"
Bex is among the young gender pioneers featured in Beauty: Beyond Binary, a documentary currently in production at the BC & Yukon Studio. Of the five participating young people, three identify with different genders from the ones assigned to them at birth, another identifies with her assigned gender but defies notions of "appropriate" gender expression, and another rejects binary categories altogether, choosing to self-represent as 'agender.'
"I am so grateful for the gender creative kids who've come into my life in the last few years," says director Christina Willings. "Simply by being who they are, they're challenging restrictive gender polarities and creating more space for all of us. I want this film to celebrate their straightforward authenticity and purity. I want it to be an invitation."
Willings has completed the first of two major shoots, ten days of interviews and stylized tableaux filmed on location in the kids' home environments, and is planning a second shoot for late summer. "We're putting the kids' voices up front. No parents. No experts. The film will spring directly from their lived experience. We're honouring their right to self-invention and authenticity without explanation."  Below: Tru, seated, at home with her family.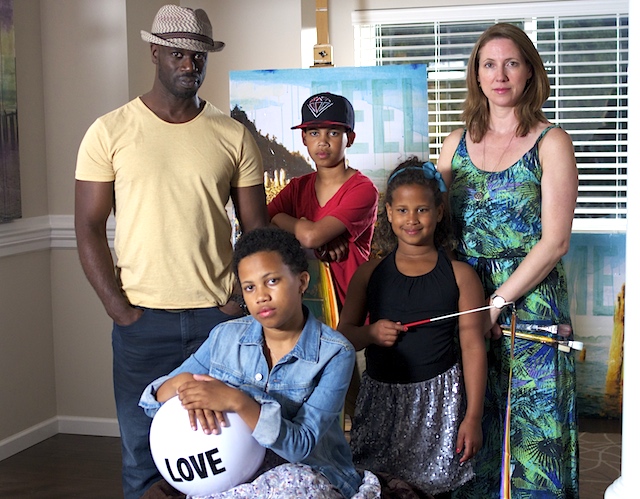 Her DOP is the accomplished and versatile Amy Belling, a cinematographer working out of Los Angeles and Vancouver whose many credits include The Saddest Boy In The World (2006) and Songs She Wrote About People She Knows (2014). "Amy is quite brilliant," says Willings. "We're using metaphoric and poetic visuals to explore and dissect ideas of gender and beauty, and Amy moves easily between fiction and documentary. I love the work of Wes Anderson, how he plays with artifice and style, and we're employing some of those strategies here – using stylized camerawork and art-directed set-ups as well as verité footage." Below: Willings and Belling on location.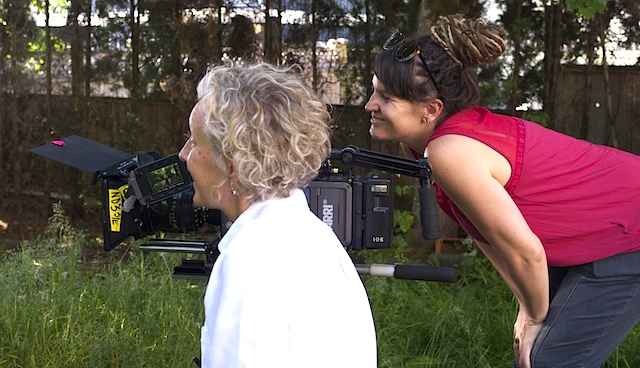 This is not the first time that Willings has turned her gaze on issues of gender and sexuality. In 2008 she collaborated with journalist Francine Pelletier on Cure For Love, an investigation into the discredited evangelical movement that purports to convert gays and lesbians into heterosexuals.
"I began to examine polarized gender categories back in the 80s, first as a feminist, and then as a lesbian," says Willings. "In fact I've been examining this oddly restrictive thing for most of my adult life. It's clear that gender is far more fluid than we've let ourselves imagine, and I want to open that window even wider. I'd like this film to contribute to the conversation — not by parsing theoretical positions, but by turning a lens on what is, and allowing young people to show us who they are."
It's a conversation that's well underway in thousands of households and schools – and any number of other environments where questions of gender arise. "This is a film that speaks to a wide range of communities," says Shirley Vercruysse, who's producing Beauty from the BC & Yukon Studio. "There's a real hunger for peer-to-peer material. Kids want to hear from their contemporaries on this issue and Beauty could have particular impact with youth. Christina brings a lot of thought and joy to the project. She presents her subjects in a sensitive and nuanced manner, simply as kids coming to terms with themselves. She takes a complex issue and makes it accessible."
Beauty is one of several films exploring issues related to gender and sexuality currently underway in English Program studios across the country. With Roses, in production at the Ontario Studio, Jari Osborne pays tribute to another group who are challenging notions of normative sexuality — the remarkable young activists spearheading Toronto's Delicious Disabled Campaign. And in early post production in the Quebec-Atlantic Studio is Love, Scott, Laura Marie Wayne's feature-length portrait of Nova Scotia musician Scott Jones, who was left paralyzed by a homophobic attack in 2013.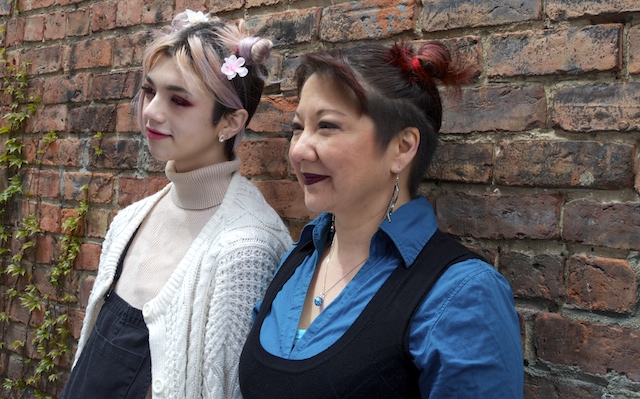 Beauty is being edited by Illeana Pietrobruno in Vancouver. Produced by Shirley Vercruysse for the BC & Yukon Studio, it is due to complete in early 2017. Above: Fox Kou Asano with their mother Akiko Asano.