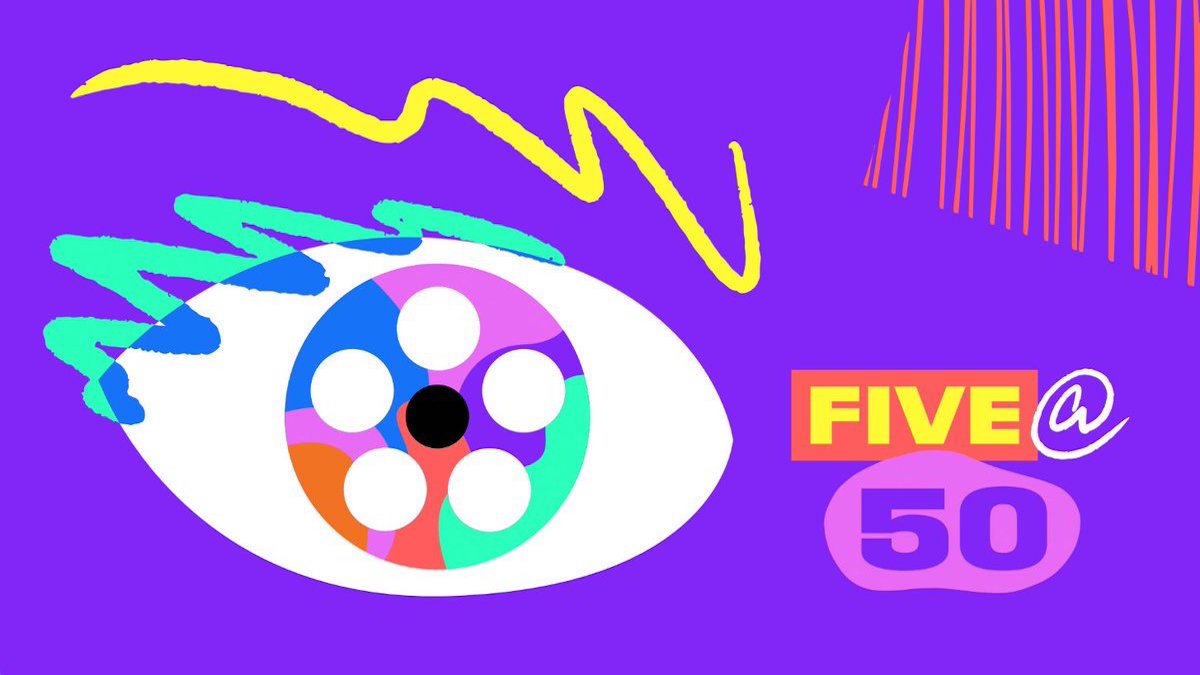 Queer Life 50 Years After Bill C-150
"There's no place for the state in the bedrooms of the nation." Half a century after Pierre Elliott Trudeau made the famous proclamation, the phrase has become an easy catchphrase for LGBTQ2+ rights, part of the simplistic mythology that's been created around the 50th anniversary of Bill C-150, a 1969 amendment to Canada's Criminal Code that included partial decriminalization of homosexuality.
As significant as they were, the 1969 reforms did not prevent the continued policing of LGBTQ2+ communities or the ongoing purging of gay people working in the public sector. Indeed gay people continued to be drummed out of the Canadian military for decades after the 1969 reforms
Much of the 50th anniversary hoopla downplays these aspects of Canadian queer history, framing the 1969 reforms as a mythical liberation moment, but queer artists and scholars have been telling a more complicated and arguably more interesting set of stories…
With 5@50 NFB Producer Justine Pimlott has invited five Canadian artists — Michèle Pearson Clarke, Thirza (Theo Jean) Cuthand, Tiffany Hsiung, Vivek Shraya, and Michael V. Smith — to look beyond self-congratulatory clichés and engage with LGBTQ2+ experience as it's evolved in the eventful decades since 1969.
"I was interested in looking at where we are at now rather than mythologizing, " says Justine Pimlott, who produced the project 5@50 at the NFB's Ontario Studio. "I saw the anniversary as an opportunity to explore contemporary LGBTQ2+ life in some of its complexity — and to offer a creative platform to these five amazing artists."
The resulting collection of shorts displays a startling variety of form and content, ranging from an animated homage to a defunct gay bar to a wryly comic riff on lesbian parenthood and an archive-based reflection on gender fluidity in pre-contact Indigenous cultures.
"The intent of the series was to hear from multiple voices in our communities and to open creative avenues, providing resources and support that would allow the artists to take their work in new directions," says Pimlott, "I'm thrilled with the work. The collection hits so many meaningful notes. It's profound, playful, challenging — throwing light on what we both gained and lost on the way to 'Queer Progress'".
The 5@50 collection had its world premiere on November 12 at Toronto's TIFF Bell Lightbox. The event was presented by TIFF and the NFB in partnership with Toronto's Xtra Magazine. All five filmmakers and producer Justine Pimlott were in attendance.
Handmade Mountain
Handmade Mountain, Michèle Pearson Clarke, provided by the National Film Board of Canada
"We were early to gay marry — and we were also early to gay divorce," says Michèle Pearson Clarke, and fifteen years after gay marriage was made legal in Canada, she reflects on its personal and broader political meaning. Has gay marriage delivered on its promise of greater respectability and a fuller sense of citizenship? Has anything been lost along the way? Can divorce ever be "queered" and seen as affirmative?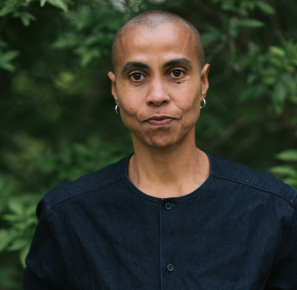 In seven minutes of smart and visually arresting vérité cinema, Clarke captures fragments of an intimate conversation with trusted gay friends, fashioning a fresh and thoughtful take on 21st century queer identity.
Born in Trinidad and based in Toronto, Clarke works across a range of narrative and visual genres, employing archival, performative and process-oriented strategies to explore the nature of longing and loss. She has exhibited at the Art Gallery of Nova Scotia, LagosPhoto Festival, Toronto's Gallery 44, Montreal's Musée des beaux-arts, ltd los angeles and Museum of Contemporary Art Chicago. In 2019 Clarke was awarded the Toronto Friends of the Visual Arts Finalist Artist Prize and appointed to serve a three-year term as the city's second Photo Laureate.
Woman Dress
Woman Dress, Thirza (Theo Jean) Cuthand, provided by the National Film Board of Canada
Cree has no gendered pronouns, as Thirza (Theo Jean) Cuthand points out, and with Woman Dress she evokes a history of pre-contact gender fluidity through the story of a legendary Two-Spirit protagonist who travels the Plains, collecting and sharing stories, at a time when colonialism had not yet imposed binary notions of gender.
Deftly alternating she/he pronouns, she frames joyous re-enactments with archival NFB images, reclaiming this history while affirming a present-day space for Two Spirit People. Honouring a story that's been kept alive over generations within her family, itself an act of resistance, Cuthand has her Auntie Beth narrate the tale. "As long we tell the stories, they will live," says Auntie Beth.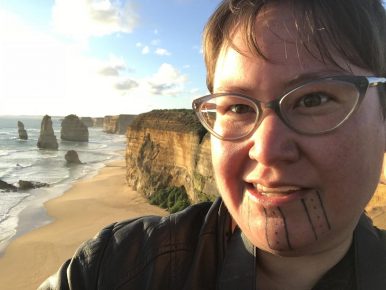 Born in Regina, Saskatchewan, Thirza (Theo Jean) Cuthand is a member of Little Pine First Nation, and since 1995 she's been making experimental videos and films that explore sexuality, madness, queer identity and love, and Indigeneity. Her work has screened at New York's Tribeca Film Festival, Sao Paolo's MixBrasil Festival of Sexual Diversity, imagineNATIVE in Toronto, Frameline in San Francisco, Outfest in Los Angeles and elsewhere. She has exhibited at Saskatoon's Mendel Gallery, the Walker Art Center in Minneapolis and the National Gallery in Ottawa, and she's been artist-in-residence at Videopool and Urban Shaman in Winnipeg and at Hamburg's Villa K. Magdalena. She's the winner of the 2017 Hnatyshyn Foundation's REVEAL Indigenous Art Award and is currently exhibiting work in the 2019 Whitney Biennial in New York. She holds a BFA from Emily Carr University of Art and Design and an MA in Media production from Ryerson University, and has been commissioned to create work for imagineNATIVE, VIMAF, the Queer Arts Festival, and Cinema Politica. 
The Hook Up 
The Hook Up, Michael V. Smith, provided by the National Film Board of Canada
The nature of romantic and sexual relationships is undergoing radical shifts in the Internet age. The advent of dating apps like Grindr means that gay people, and gay men in particular, now routinely arrange encounters on the basis of short online profiles. Sex — or maybe even love — is just a click away.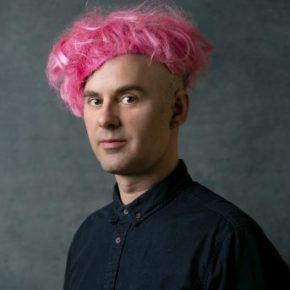 Queer artist Michael V. Smith juxtaposes app-inspired graphics with testimony from two generations of gay men to fashion a playful yet heartfelt musing on intimacy, self-worth and the strangeness of disembodied transactional relationships. Covering a vast and rich sentimental terrain, his subjects celebrate the thrill of quick sex, bemoan the dying art of bar room flirtation, challenge the online fetishization of people of colour — and reflect on the long shadow cast by the AIDS pandemic over some of their lives.
Michael V. Smith is a filmmaker, writer, performer, and professor the UBC Okanagan campus in Kelowna, BC. He won the inaugural Dayne Ogilvie Award for Emerging Gay Writers as well as the Western Magazine Award for Fiction, and his novel Cumberland was nominated for the Amazon/Books in Canada First Novel Award. He's a member of the Miss Nomer Collective whose short film Girl on Girl won both the Colin Campbell Award for Best Canadian Male Short and the Best Canadian Female Short Award at the 2005 edition of Inside Out. His work has screened at the British Film Institute, Lincoln Center for the New York Video Festival and VIFF, and he has performed at Toronto's VideoFag, Berlin's nGbK Gallery and Entzaubert Festival, and numerous other events. He organizes PONY, an annual cabaret in Kelowna, and co-presents the Student Okanagan Film Festival.
The Bassinet
The Bassinet, Tiffany Hsiung, provided by the National Film Board of Canada
When Victoria rescues a vintage bassinet from her parental home, it triggers an emotional chain reaction in her partner, forcing her to grapple with complex internal conflicts about becoming a parent.
Filmmaker Tiffany Hsiung and her partner Victoria Mata play themselves in this comic and courageous exercise in auto-ethnography. Having enjoyed a prolonged engagement, they are comfortable with the idea of spending their lives together, less pre-occupied by the prospect of marriage than by parenthood. Should they have a baby?
With a light and elegant touch, Hsiung draws on Chinese idioms and her upbringing to craft a gently perceptive story about sexual orientation, cultural identity, and the cross-generational burden of parenting within the context of the social constructs of marriage and family.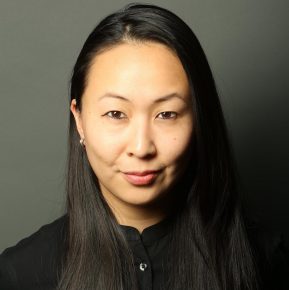 The Toronto-based Hsiung made waves with her debut feature doc The Apology, winner of over a dozen international awards. Years in the making, it follows three former 'comfort women,' three among the 200,000 who were forced into military sexual slavery by the Imperial Japanese Army during World War II. Winner of a prestigious Peabody Award and the Documentary Organization of Canada's Allan King Memorial Award, it made Hot Docs' Top Ten List in 20016, won Best Documentary Awards in Busan and Oslo, and was nominated for Directors Guild of Canada's Allan King Award for Excellence in Documentary. She has also co-created the interactive web documentary The Space We Hold, winner of a Peabody Futures of Media Award and Canadian Screen Award, has directed episodes of Dino Dana, and participated in the Academy Women Director Mentorship Program. She's currently in postproduction on Sing Me a Lullaby, a short documentary for CBC-TV.
Reviving The Roost
Reviving The Roost, Vivek Shraya, provided by the National Film Board of Canada
Blame it on the proliferation of dating apps, the evermore fragmented nature of queer identity or straight-up gentrification, but gays bars, once a cornerstone of urban gay culture, seem to be disappearing from cities across the continent.
With Reviving the Roost, filmmaker and author Vivek Shraya crafts an ode to a one that loomed large in her own gay youth, the Roost, a once lively Edmonton hotspot that closed its doors in 2007.
Having fun with pulsating neon-bright animation, Shraya tells a story of community complexity and longing, evoking a time of queer coexistence (and constraint) and fashioning an elegy to a lost space.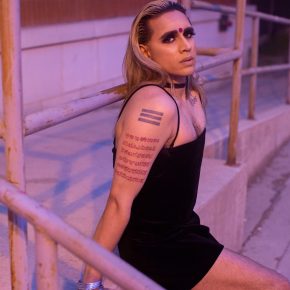 Shraya's art practice crosses the boundaries between music, literature, visual art, theatre, and film. Her bestselling book I'm Afraid of Men was hailed as "cultural rocket fuel" by Vanity Fair and her album Part-Time Woman, recorded with the Queer Songbook Orchestra, was nominated for a Polaris Music Prize. She's half of the music duo Too Attached, founder of the publishing imprint VS. Books, and a five-time Lambda Literary Award finalist. She was the Grand Marshal of 2016 Pride Toronto and has been honoured by the Writers' Trust of Canada and the Publishing Triangle. She serves on the Board of Directors of the Tegan and Sara Foundation and works as assistant professor of Creative Writing at the University of Calgary.
Five@50 was produced by Justine Pimlott and executive produced by Anita Lee at the NFB's Ontario Studio. Here's a selection of other LGBTQ2+-related titles that have been produced at the NFB.