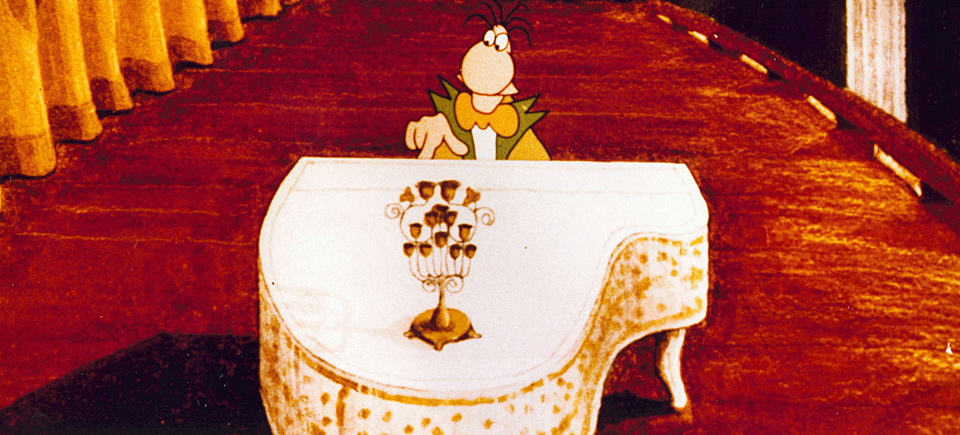 Watch 6 Short Films About Pianists and Pianos
Though it may be heavy, bulky, expensive and near impossible to move, the piano remains one of the most loved musical instruments in existence.
With it's 88 keys and over 2,500 parts, the piano is a uniquely expressive "machine."
It has the broadest range of any instrument, so music for all other instruments can be composed on it. It can be played and enjoyed solo, but most other instruments, including the voice, use it for accompaniment. And as it often said, "no house is a home without a piano."
So here are 6 short NFB films starring the mightiest of instruments and the brave souls who devote their lives to mastering it for our enjoyment.
Enjoy!
Anton & the Piano
Virtuoso pianist Anton Kuerti pulls out his tool kit and demonstrates the inner workings of a grand piano in this fascinating 6-minute short.
Anton & the Piano, David Acomba, provided by the National Film Board of Canada
Getting Started
Anyone here familiar with procrastination? Ever feel like you'd rather wash floors – anything! – than tackle a pressing task? This concert pianist who just can't sit down and practice a few days before a recital shares your pain…
Getting Started, Richard Condie, provided by the National Film Board of Canada
Mr. Mergler's Gift
Mr. Mergler, sick with cancer, vowed he'd never take another piano student. But that was before his chance meeting with Xin Ben, a young Chinese girl who turned out to be his most gifted student yet. A wonderfully moving 30-minute documentary by Oscar®-winner Beverly Shaffer.
Mr. Mergler's Gift, Beverly Shaffer, provided by the National Film Board of Canada
Glenn Gould – On the Record
Follow renowned concert pianist Glenn Gould to New York City with this short doc from 1959. We see Gould kidding the cab driver, bantering with sound engineers at Columbia Records and then, finally alone with the beast, fastidiously recording Bach's Italian Concerto. Glenn Gould fans will also appreciate Glenn Gould – Off the Record, which shows him enjoying some R&R at his lakeside cottage.
Glenn Gould – On the Record, Roman Kroitor & Wolf Koenig, provided by the National Film Board of Canada
Begone Dull Care
In this extraordinary short animation, star NFB animators Evelyn Lambart and Norman McLaren vividly interpret jazz music played by the Oscar Peterson Trio. Oscar Peterson (1925-2007) was called the "Maharaja of the keyboard" by jazz legend Duke Ellington.
Begone Dull Care , Norman McLaren & Evelyn Lambart, provided by the National Film Board of Canada
A Composer's Dream
Whether composing delicate counterpoint or Oscar®-winning movie music, composer Howard Shore is keenly tuned to a remarkable range of musical expression. Watch him at work, and rambling through the woodlands with his beloved dogs, in this 7-minute doc.
A Composer's Dream, Barbara Willis-Sweete, provided by the National Film Board of Canada
See also:
Glenn Gould: Two Portraits, One Musical Genius
Watch 4 Films About Kids and Music