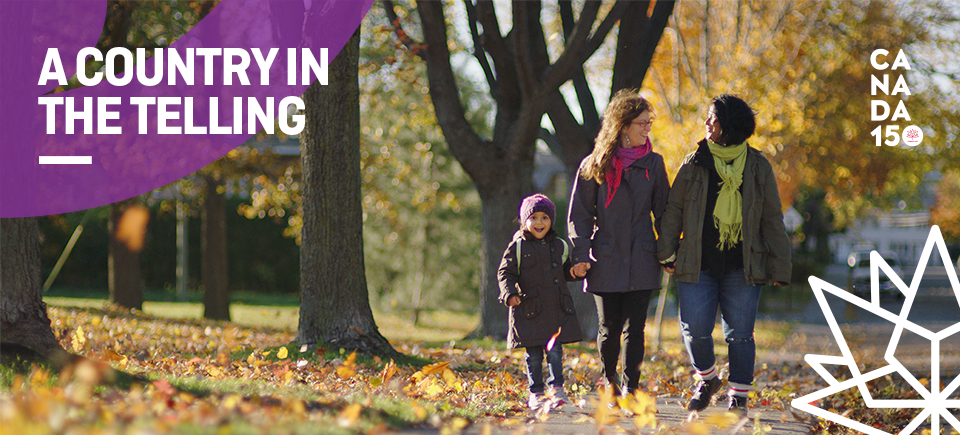 Canada 150 – A Country in the Telling
The National Film Board of Canada (NFB) is announcing three cross-country projects that mark our collective journey as a nation for #Canada150, the 150th anniversary of Confederation:
Aabiziingwashi (#WideAwake): Indigenous Cinema on Tour – Canada seen through Indigenous eyes
Special Online Programming – Exploring who we are as Canadians through four different lenses
#Legacies150 – What the past has left us. And what the future holds.
The NFB's initiatives will showcase our country's spectacular diversity and wide-ranging points of view. They'll foster dialogue and encourage understanding. And, together, they'll help to tell our story as a nation, from the experiences of Indigenous peoples who have been here for millennia to the ever-shifting social and cultural demographics of today.