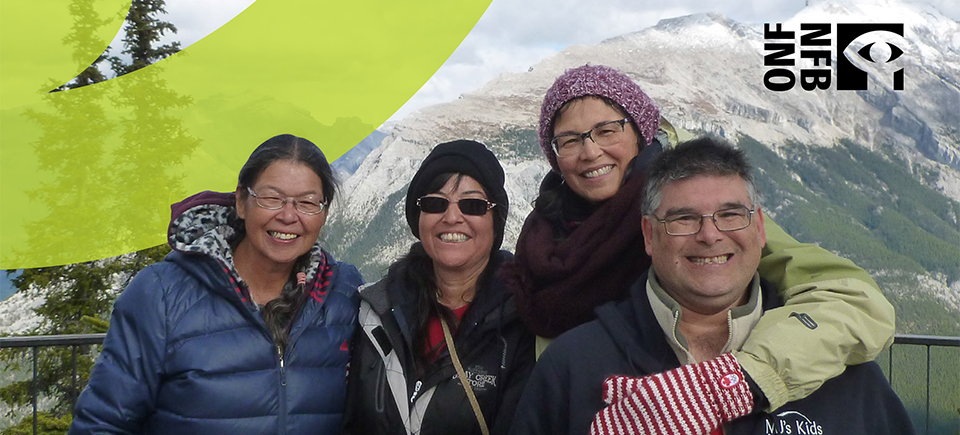 NFB Film Club – Winter 2017 Programming
This winter, the NFB Film Club is offering you a rich selection of both short and feature-length films, including several newly released docs.
We've compiled six programs in all—five for a general audience and one for kids—that are sure to make viewers think and guaranteed to keep them entertained as well. Two of these programs are part of the screening series Aabiziingwashi (#WideAwake): NFB Indigenous Cinema on Tour, featuring films from the NFB's exceptional collection of 250+ Indigenous-made works.
Happy viewing!
NFB Indigenous Cinema on Tour
In Tasha Hubbard's Birth of a Family, three sisters and a brother meet together for the first time. Removed from their young Dene mother's care as part of Canada's infamous Sixties Scoop, they were four of the 20,000 Indigenous children taken from their families. Now all in middle age, each has grown up in different circumstances, with different family cultures, different values and no shared memories.
In Finding Dawn, acclaimed Métis filmmaker Christine Welsh puts a human face on a national tragedy. Thousands of Indigenous women have gone missing or been murdered in Canada over the past 30 years. The film illustrates the deep historical, social and economic factors that contribute to the epidemic of violence against Indigenous women in this country.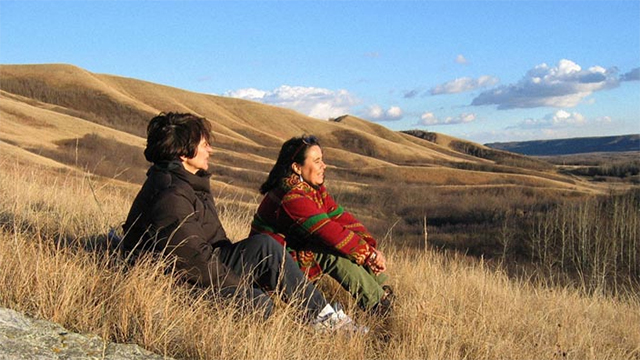 Other programs for general audiences
Peter Svatek's Theater of Life captures the remarkable story of how renowned chef Massimo Bottura, joined by 60 of the world's top chefs, transformed food destined for the dumpster into delicious and nutritious meals for Italy's hungriest residents. A visual feast in itself, the film offers a powerful message of social justice while raising awareness about the enormous environmental impact of food waste.
John Hopkins' Bluefin tells a tale of epic stakes set in the "tuna capital of the world." Shot in North Lake, Prince Edward Island, the doc explores the baffling mystery of why the normally wary bluefin tuna no longer fear humans. Preceded by Justin Simms' short HAND. LINE. COD., which follows a group of "people of the fish" in Fogo Island, traditional fishers who catch cod live, by hand—one at a time, by hook and line.
Bluefin, John Hopkins, provided by the National Film Board of Canada
Tess Girard's As the Crow Flies follows a young group of Royal Canadian Air Cadets throughout seven weeks at an elite flight-training camp. Casting an especially affectionate eye on her female subjects, the film creates a unique and intimate portrait of an extraordinary, yet also very recognizable, group of 17-year-olds as they come of age.
Children's program
Especially selected for young audiences, five animated shorts will move and entertain the whole family: Janice Nadeau's Mamie, Janet Perlman's Bully Dance, Pierre Sylvestre's Cot Cot, Bertrand Langlois' Demon and Marvels and Judith Klein's Catuor.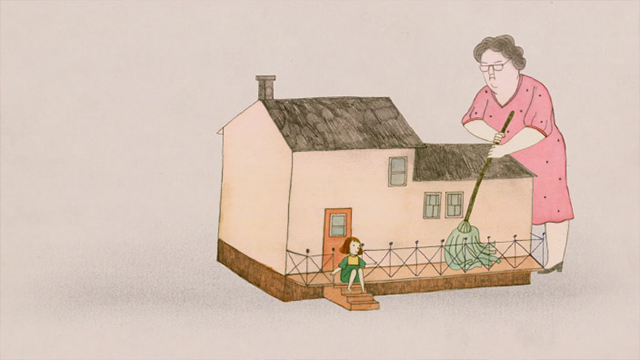 The NFB Film Club is a turnkey initiative created specifically for public libraries. It grants free access to new and thought-provoking documentaries as well as award-winning and entertaining animation for the whole family.
For more information on the NFB Film Club, contact:
Marianne Di Domenico | 514-283-8953 | m.didomenico@nfb.ca