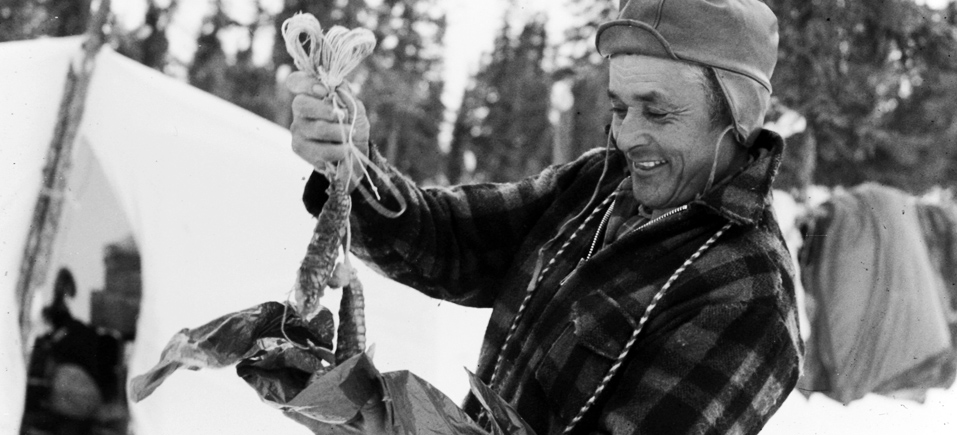 Photo Friday | Cree Hunters of Mistassini
Produced as part of the NFB's Challenge for Change program, Cree Hunters of Mistassini is a 1974 feature doc chronicling a group of three Cree families from the Mistassini region of Quebec. The film follows the families as they set up a winter hunting camp near James Bay and Ungava Bay.
Cree Hunters of Mistassini, Boyce Richardson & Tony Ianzelo, provided by the National Film Board of Canada
One of the two filmmakers, Boyce Richardson, had previously written a series of articles for the Montreal Star on Native rights and the environmental damage done by development on their land. He traveled to Mistassini to speak with Cree friends, pledging that their film would allow Native people to tell their own stories, and filming went ahead with three hunting families in the bush.
Exploring the beliefs and the ecological principles of the Cree, the film artfully shows the clash between the dominant white culture (and its James Bay development scheme) and an ancestral hunting culture with deep ties to the land.
Enjoy these photos from production below: