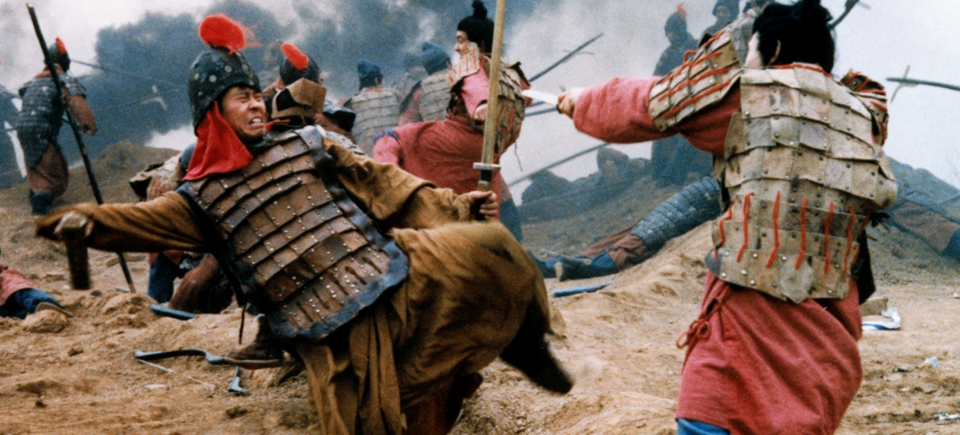 Travel Through History with 4 Great Films
History: those who don't learn from it are doomed to repeat it.
Also, most of us had to take it in high school. Throughout its own history, the NFB has managed to accrue a large archive of intriguing, informative and entertaining films all based around the subject. Every one of these films diverges widely in how they approach historical events, and all of them have something important to say. Although that is, of course, to be expected.
After all, what makes history important isn't dates or figures, but rather what we can gleam from it, how we grapple with it, and what it can tell us about where we are going.
So get ready for 4 films that will satisfy any history buff.
Black Soul
Our first film on this list is this wonderfully animated and provocative short. Black Soul is an illustrated odyssey of  shared black history and culture. Imagined through the eyes a young boy reliving tales told to him by his grandmother, this short takes the viewer across historical events and into the deepest roots of cultural memory.
Black Soul, Martine Chartrand, provided by the National Film Board of Canada
Reinventing the British Empire
The British Empire once brazenly asserted that the sun could never set across it. In this documentary, filmmaker Kai Lawrence constructs an argument against romanticizing such notions. Through analyzing the relationship between colonizer and the colonized, Reinventing the British Empire makes a passioned plea against downplaying or revisioning historical atrocities, and the dangers that lie in ignoring history.
Reinventing the British Empire, Kai Lawrence, provided by the National Film Board of Canada
The First Emperor of China
Part action drama, part historical documentary, this film tells the story of Qin Shihuang: the first emperor China. The founder of the Qin dynasty, the emperor was responsible for striking reforms and progress throughout his reign. So watch as this documentary recreates important historical events of his life; taking the viewer across China – from shining, extravagant palaces, to violent battlefields.
The First Emperor of China, Tony Ianzelo & Liu Hao Xue, provided by the National Film Board of Canada
A Time There Was: Stories from the Last Days of Kenya Colony
Simultaneously Striking and thought-provoking, this documentary is set during the Mau Mau rebellion, one of the final, most contentious conflicts of the colonial period. 50 years divorced from the rebellion, director Donald McWilliams returns to modern day Kenya to confront his past as a young British solider stationed there. Through animation, photography and recollections of those that experienced it, A Time There Was asks important questions about how we can tackle our past.
A Time There Was: Stories from the Last Days of Kenya Colony, Donald McWilliams, provided by the National Film Board of Canada